Betta Profiles
---
Hey guys,
It's midnight here, and I'm wide awake and bored, so I thought I'd start a fun little project to keep us entertained. The point is to introduce yourself, tell us a little about you, How you got "bit by the bug", introduce your fish and other pets, post a few pics, etc, etc, etc. You can add as much or as little as you want to. Do keep in mind though that this is the internet, so don't add anything too personal!
Figured this would be a good tool for new members to establish themselves, since I've noticed a few that feel they're being overlooked.

I'll start!
Name: Madison, or Madi. Whichever.

Age: 20

Info: I'm a broke guitarist in a band on hiatus, and I wait tables for a living. Exciting life, I know. I live with my boyfriend of three years. Total dork/nerd/geek over here... I still play Pokemon, and I own an N64. I'm a metalhead, though I like most other genres too. I love my guitar, photography, animals(obviously), ramen noodles, traveling, staying up late, going to concerts, meeting bands, befriending musicians, jamming, and a bunch of other stuff.

How "the bug" bit me: I've always loved animals. Allll my life. And when I first got out of my parent's house I wanted an animal of my own to take care of. Enter Winston the betta. He's the one that got me into this website. I saw everyone else's amazing bettas, and thought... "This is something I could get into". Then Nina and Rikku came home as gifts for my boyfriend. And it went from there. Here I am now... The owner of 10 betta fish and I love every single one of them. Life will be better when I can get that sorority set up again finally!
My Bettas:
Winston: Male Orange Dalmatian VT
Rikku: Male Multi-color PK
Cameron: Male Bi-color VT
Damian: Male Red CT
Azrael: Male Chocolate Dalmatian VT
Jayde: Female Multi-color PK
Faye: Female Blue CT
Noelle: Female BF Marble Combtail
April: Female Red Cambodian DeT
Delilah: Female Green DeT

I'd add photos, but that'd take up waaaay too much room!

I lost Sora, Nina, Mew, and Daiquiri to a severe columnaris infection in my sorority. Otherwise I'd tell you about my sorority tank. It was awesome.

My other pets:
Tiger: Fat Orange Tabby Cat
Thing 1 and Thing 2: Fire Bellied Newts

Cant think of what else to add! Anyway, hope this catches on!
---
~Madi
4 Males
Winston~ Damian~ Twitch ~ Evans
1 Female
Mini-Fish
---
Last edited by metalbetta; 07-01-2011 at

12:49 AM

.
:D MY turn!
Name: My name is Kalli :) (NOT Kallie, NOT Callie, NOT Kally, IT'S K-A-L-L-I) Just had to establish that...LOL. x)
Age: Lets just say...it is between 13-17 ;)
Info: I have lived with animals all my life, since I was born. We have a whole house full of animals, including 5 parrots, 3 dogs, 2 frogs, 2 rats, a rabbit, LOTS of fish, a red clawed crab, a sugar glider, etc. you get the point. ;)
Hobbies besides animals: I love LoVe LOVE music <3 Can't get that in there enough. I listen to mostly alternative, and a few of my favorite bands are: PARAMORE! The Script, Plain White Tees, Adele, The Downtown Fiction, Hey Monday, Maroon 5, and OnE RePubLiC! :D I also love reading, and can sit for hours with a good book ;)
How the bug bit me: I have always loved bettas, since I got my first one when I was 8. I have always had one or two, but recently I got into breeding bettas. A couple of bad things happened along the road to breeding my pairs, from soap in the tank (my little sister, grr) killed my first CT pair. Then I got a HM pair, and from the soap left in the tank, I think (I thought I got it all, but I don't see any other way it happened) my male HM died, leaving my with my female. (Jade) Then I got another HM pair, and the heater cooked my bettas >:( (STUPID tetra stealth, before it was recalled) Killed my male, I saved my female (Venus) I finally got another CT pair and it worked out, with a new heater. :) So....my fishy biography. :D Then I found Aquabid....and that's REALLY when the bug bit me....'nuff said. LOL. Well, that's just a short summary :) My internet crashed, so I had to start over....I'm not gonna retype everything. :o
---
Females:
Jade-Pink VT
Evalin-Royal blue and red CT
Myah-Red cambodian VT with red head
Estella- Royal blue CT
Males:
Zippy-Red/white/purple dragon PK
Paramore and the Plain White T's are great. :)
---
~Madi
4 Males
Winston~ Damian~ Twitch ~ Evans
1 Female
Mini-Fish
Yep :) Why is no one doing this? It's not like it takes a long time to do. I hate how some posts like this get ignored just becuase they aren't on the first page. but it probably is, now, because we both posted not long ago :)
---
Females:
Jade-Pink VT
Evalin-Royal blue and red CT
Myah-Red cambodian VT with red head
Estella- Royal blue CT
Males:
Zippy-Red/white/purple dragon PK
Eh, It's 1AM, I'm not too surprised since not many people are online.
---
~Madi
4 Males
Winston~ Damian~ Twitch ~ Evans
1 Female
Mini-Fish
true but on my computer it says that it was posted at 12...oh oops AM, not PM. Oh well :) People will be awake tomorrow :D
---
Females:
Jade-Pink VT
Evalin-Royal blue and red CT
Myah-Red cambodian VT with red head
Estella- Royal blue CT
Males:
Zippy-Red/white/purple dragon PK
Okay, I'll play
Name: Sarah
Age: 33 but I look younger (I hope!)
Info: I work with racehorses. I graduated from Washington State University. I'm married to a really cool guy, but I waited until I was 30 to settle down (to make sure I found the right one). I like metal (I adore Metallica), some folk, a little bit of rap. I live in Los Angeles. I grew up in the Seattle area during grunge, but my favorites out of that are Alice in Chains and Soundgarden. I drive a truck, because I like to.
Hobbies Besides Animals: I'm a gamer. I love Red Dead Redemption and Guitar Hero. I just beat L.A. Noire. I play piano. Ummmmm I like to run. I have a HAM radio license. That about sums me up.
How the bug bit me: I was younger, around 8 or so. I loved animals, so I started to ask for pets. That turned into about 8 Bettas, some birds, mice, a cat, a dog, some more fish, and eventually a horse. I took a break from fish for a long time, and I got another Betta, for fun the other day on a whim. I'd like to try breeding them someday. I tried when I was a kid, but it didn't work out. I know a lot more now, and I'd like to get some nice show quality fish and try it again.
---
Home to:
Peter - Male Veiltail
Pinky & The Brain - African Dwarf Frogs
This is really fun actually.
Name: Dakota/Arashi/Storm
Age: 15
Info: I'm an artist who gets her inspiration from anything around her. I gave my real first name because after it's been posted on the Unwind with my concept drawing for the movie I figure I don't have much worries. I've always had animals in my life from when I was little with two cats (whom had to be given to my uncle after my allergies showed up.) That became having dogs in my life. Everyone in my family has a dog or has had a dog. I was born in February.
How the "bug" bit me: Blame my BFF Emiri whom has betta's as well. Her mom showed us her betta's and we immedietly thought her set-up was awesome. My dad got the idea and well everything spiraled from there. You all know how I got Kalona and Kaida a VT and an HM who died from an unknown disease and how Maka my little girl also passed on. Kai was a special betta to find indeed. The little guy shook the cup when I lifted it as gentle as I was. I couldn't go home without him.
My Betta's (RIP and alive.)
Akira (Crowntail male four months in my care)
Kai (Crowntail male one month in my care approximatly 4 months of age.)
Maka (Veiltail female was about three months old at time of death.)
Kalona (HM I estimated his age from his finnage at six months. RIP)
Kaida (Veiltail. I estimated him at five months. RIP.)
Other pets:
Yugi german sheperd mix.
Other: This is the picture that made it onto Unwindmovie.com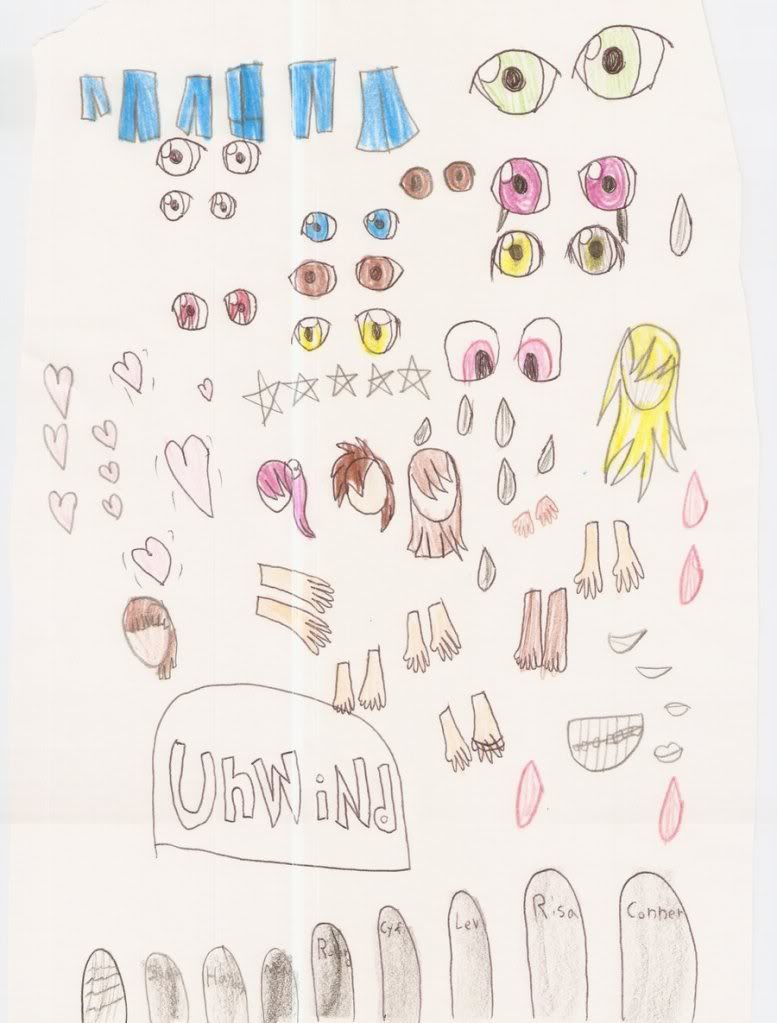 ---
Lelouch of the Petsmart Rebellion
- Orchid VT
Yugi - German Sheperd/Pitbull mix. The real King of the house.
There are no coincidences in this world...Only the inevitable.....
http://i778.photobucket.com/albums/y...f/vocaloid.gif
To the Betta's whom passed on: I'll never stop loving you...Take care of each other under the rainbow bridge....
---
Last edited by Arashi Takamine; 07-01-2011 at

01:37 AM

.
PS I have a thing for Lego games. Especially Indiana Jones.
---
Home to:
Peter - Male Veiltail
Pinky & The Brain - African Dwarf Frogs
You're my new favorite person... <3
Name:
Let's just stick with 'laughing' as I am known by that and quite enjoy it... My name is saved for 'em special ones.
Age:
17
Info:
Not a normal 17 year old. Raised myself basically, and while I have a mother and father I have never had a "parent" or a "family" really. By this age I do everything myself and pay for everything myself plus live on my own so I rarely see my mom & my dad lives out of state. Also attend college and will have my associates in science soon. I have a wonderful fiance who is the best guy ever (and also owns a N64) who I will hopefully be married to within the next year. I am aspiring to own my own horse boarding/training/showing/breeding business and want to accomplish veterinarian school to specialize in equus & equine reproduction. Currently I am taking vet classes and I am mentored by a great vet who has done this for 40 years or so, and was a zoo vet most of that time (therefore has experience with ALL species) and even goes to Africa on a regular basis for studies and caring to the animals in need. I am quite the nerd as well, and I love all foods, especially bread. :3 I was born & raised Georgian (U.S.) but now live in Arizona. I am an optimist, and love every day of life, and definitely believe everything happens for a reason!
How "the bug" bit me:
I went to a fair with the fiance a couple years ago and you could win fish at a booth when you won the game. He refused to wait in such a long line, and instead promised to buy me a fish. He gave me a 5 gallon and much later bought me fish for our anniversary. While researching about them I stumbled upon this site, read for a couple months, and decided I must. Then I bought my little girl Kaida, and then Julep, and now I love fish too dang much to explain!
My Bettas:
Kaida- CT multicolored female
Julep- HMPK metallic blue/green marble male
Not received- HM (perhaps pair) blue marbles from Chard
Not received- Female from PitGurl's spawn.
My other pets:
Quarab gelding- Buckskin, white star, 4 black stockings- Rowdy <3 Used for Western & English events. WP, Reining, HP, HE, etc.
Soon a Rottweiler puppy! <3 Will be used for conformation, schutzhund, agility, competitive obedience, and therapy work.
I could blab forever...
---
Kaida- CT Female 2.5 Gal.
Julep- HMPK Male 2.5 Gal.
Fandango-HM Male 10 Gal.