What should I name her?
---
So I'm setting up a sorority, and I got two new Betta girls today! (Getting two more tomorrow, already had one)
So I have one blue girl, my original Betta, her name's Mystique.
And this is one of the new ones I got today. Rogue!! <3 Though I'm considering X-23, unless I find another Betta tomorrow that can have that name.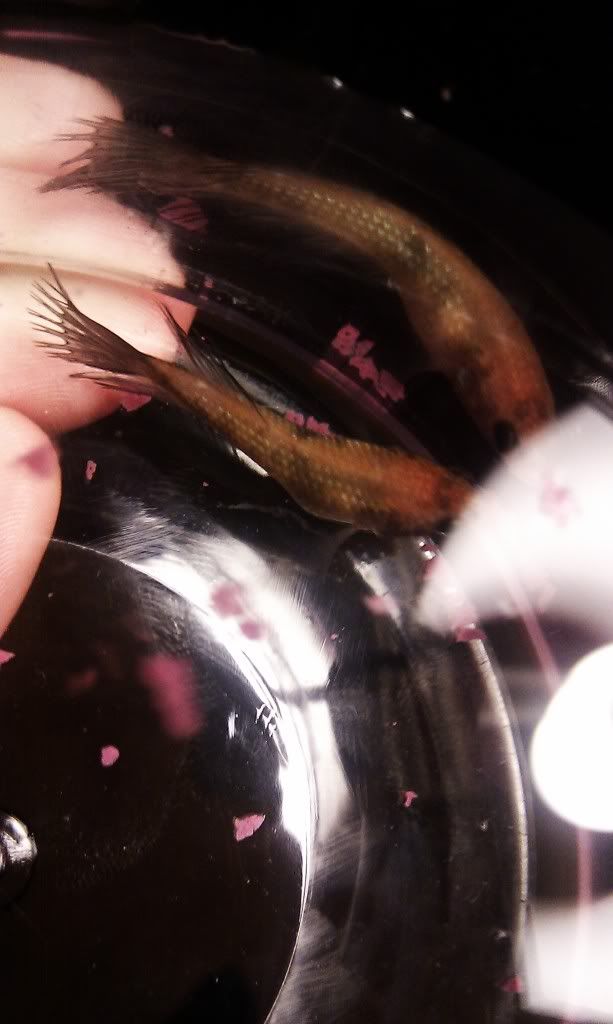 This one I am not decided on the name.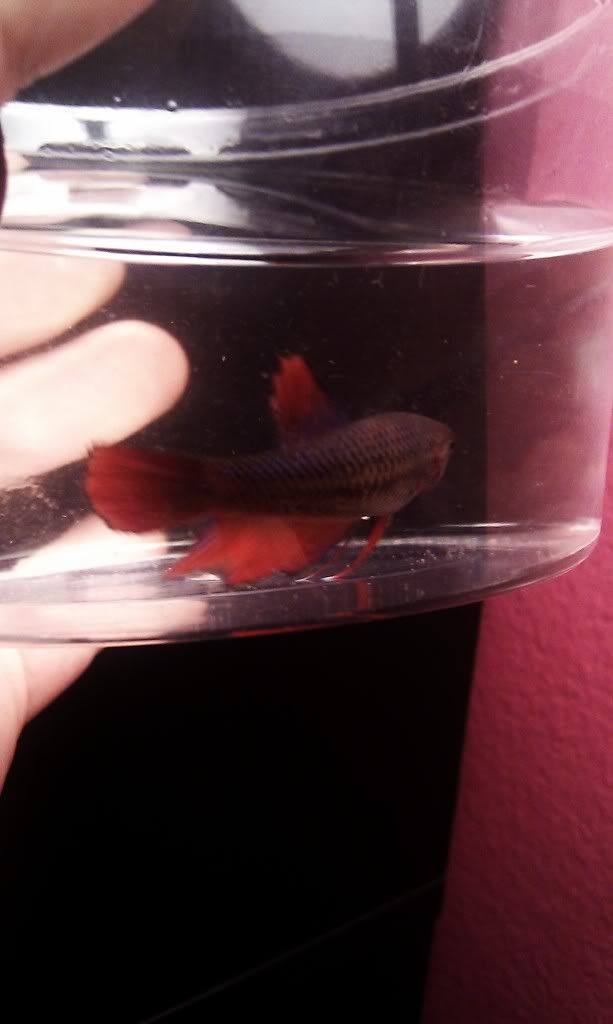 Should I call her Phoenix, Wolfsbane, or Scarlet Witch? I'm leaning towards Phoenix, but what do you guys think?
Also, I'll post pictures of when I get my last to girls, so you guys can help pick names for them, too. :)
---
Last edited by TinaMaxis; 08-03-2011 at

03:03 AM

.
I had one like her named annie. she had a nasty temper.
I quite like phoenix :D
0o0 PRETTY FISHES!!!!!! Where did you get those, they're beautiful! I like Phoenix :)
---
6 Betta Splendens
THanks, guys! Phoenix it is! I got all of them from Petco. About to go out now and get two more! :D
Phoenix is a great name! Good luck with your fishys!
---
~A betta's bowl is its whole world. Make it as if it was yours~

Ula my crazy tail-biting black and white marble male HMDT
Stefano my pure golden nugget with a splash of pink and blue VT

All my best friends from the past,
I hope you are enjoying your new life under the rainbow bridge