rescue update + 2
---
I posted my fishy rescue the other week
unexpected new fish,strange story!
I thought I'd give an update.
First the gold fish,still not sure if I'm keeping them but they are doing great! They look about 25% bigger
Don't know how they got so big so quick.
Also they are now named Ponyo,Sōsuke,and Fujimoto.
Now the bettas.Spirit the pink/red one now has an iridescence to his body and has been making a loose bubble nest.
The blue one,still hasn't found a name but his color has really popped out. His fins are still ragged but he seems very happy and always begging for food.
And now the +2 I went to petco to get some stuff I was low on and fell in love.Came home with a halfmoon boy and a Vt gal.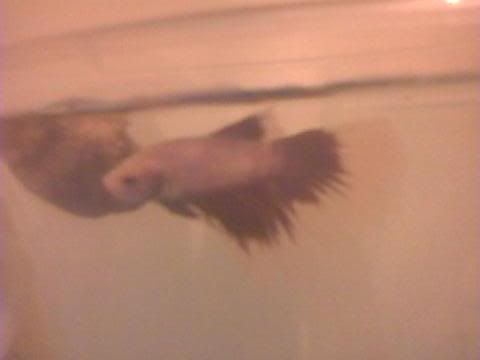 You can't tell from pic but his tail is white passed the burgundy.
The girl is a pig,always eating or looking for food and is quite loud about too.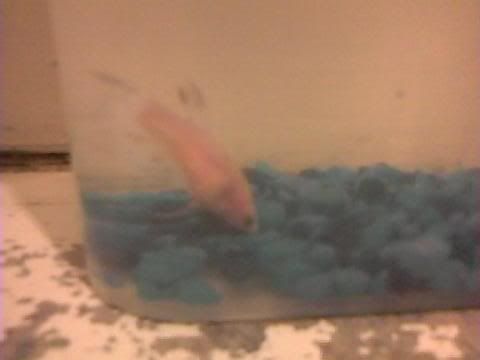 they get their tanks tomorrow night.We are just waiting for the new seals to set for the tanks.
Still looking for names for the blue and the new babys,I'm open for ideas.
Also can anyone tell what breed the blue one is,his torn fins make it hard to tell.