I have three!! Here are some pictures. :3
Benten, blind walmart rescue, VERY young yet...:
Midas, everyone's favorite. XD Also from walmart lol!: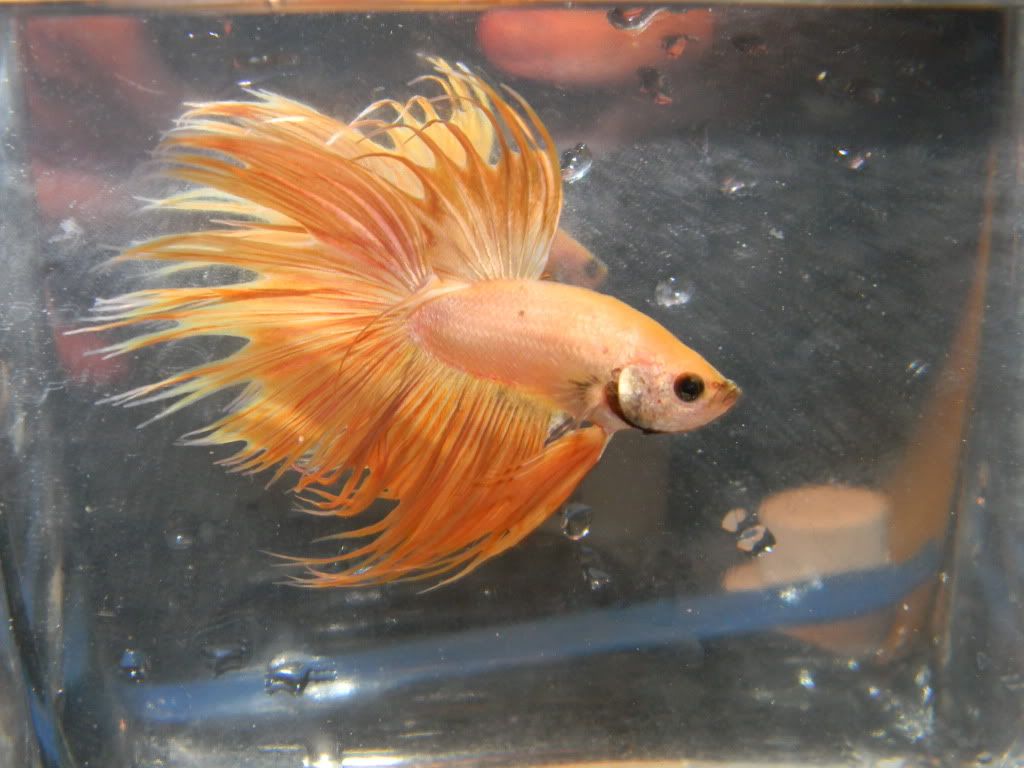 Spot, my oldest boy. and as he is recovering from a fight, here is an older pic showing his full finnage... >.> (this was several months ago... best full flare i have of him though. XD ):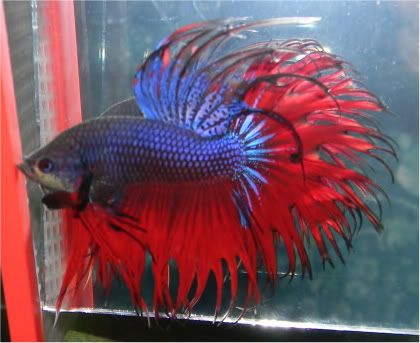 And, Mongkut, even though he has passed on, he was still beautiful. :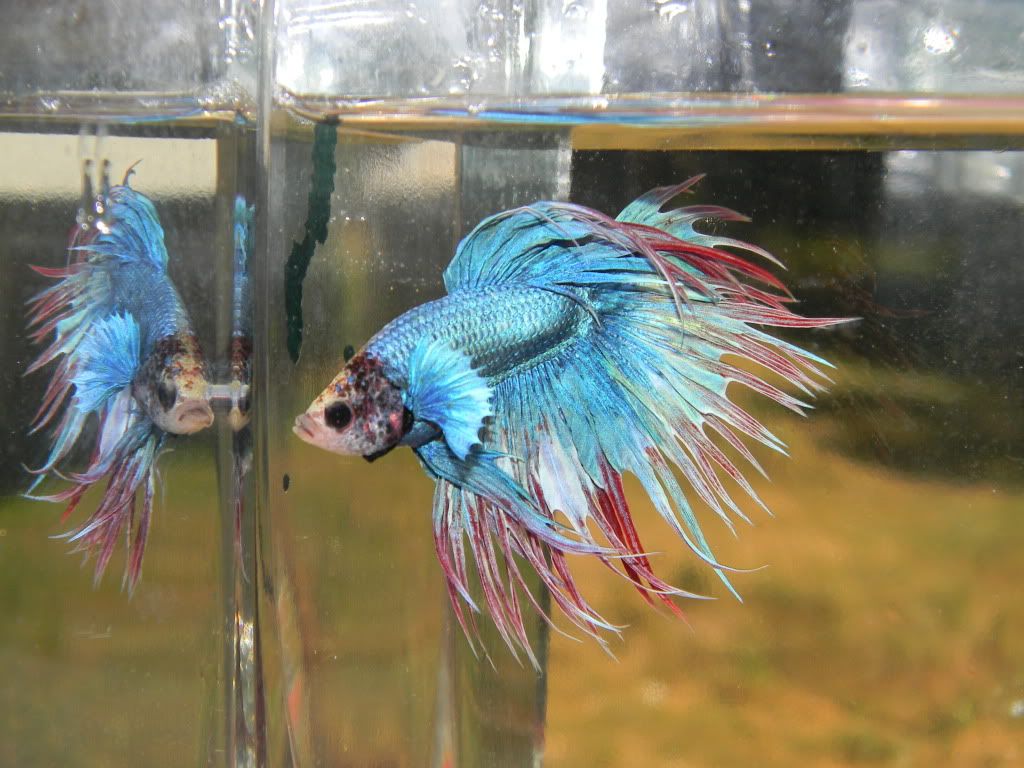 EDIT: Wow... i didnt realize the pics were so huge... sorry. o.o
---
Last edited by Gizmothefreaky; 08-31-2011 at

02:06 AM

.
I got two CT's. I got them both at different times...
One of mine is recovering from tailbiting the other is a rapid bubble nester...And a dancer.
---
Lelouch of the Petsmart Rebellion
- Orchid VT
Yugi - German Sheperd/Pitbull mix. The real King of the house.
There are no coincidences in this world...Only the inevitable.....
http://i778.photobucket.com/albums/y...f/vocaloid.gif
To the Betta's whom passed on: I'll never stop loving you...Take care of each other under the rainbow bridge....
I was originally going to have CTs ONLY, but I found a green Delta Tail that I HAD to buy.

Anyways, there is a picture of my crowntail as my avatar.
Quote:
He's pretty too. Looks like he's an orchid. (The blue between his rays on his fins)
thank you..yes he has a little blue in between his fins. how big did your get? i just got mine so im not sure how old is he. he looks about 1.5in long maybe...
Quote:
I do! I have a pure, bright red (blue eyes, I LOVE 'em!!) boy that is recovering from fin rot and a fungal infection so I haven't posted any pics and a little female that is too fast to get a decent pic of. :P

You have a b.e.a.u.t.i.f.u.l. boy by the way!
thank you...
awwwwww fish him quick recovery!!!cant wait to see him
I have two spikey boys.
Quest ~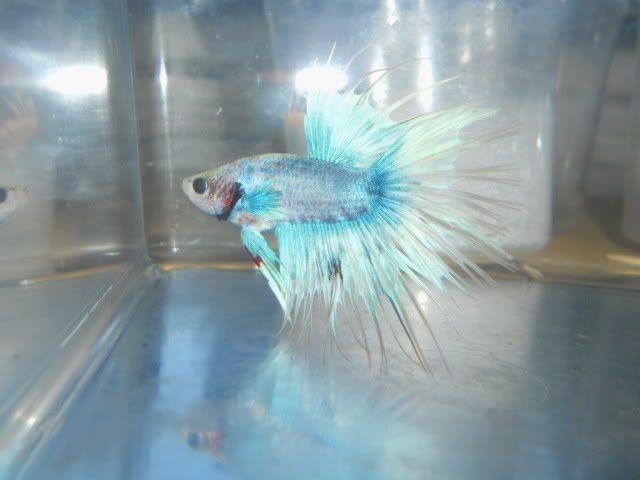 Soliel ~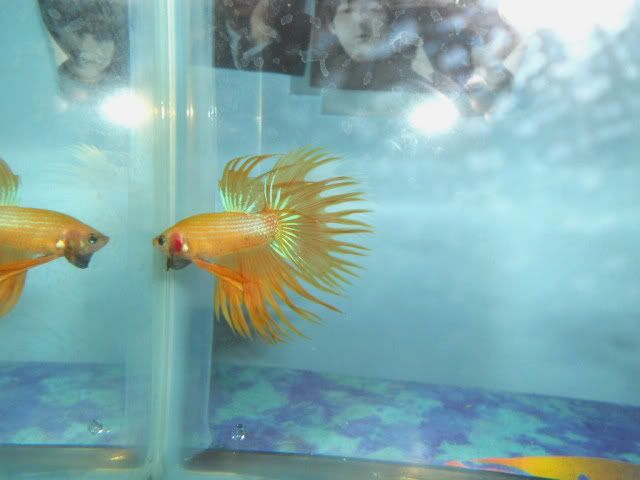 ---
/ Quill (Brown Tabby and White Pancake Monster)[/FONT]
My Spoof is a Crowntail! He is in my avatar!
---
~Please Call Me Caiti!~
I have 2 ct females and 3 males about to get another lil ct boy from my lfs tonight Ill try to post pics of them all at least all my boys
Similar Threads
Thread
Thread Starter
Forum
Replies
Last Post
crowntail bettas!

betta4me

Betta Chat

49

07-29-2011

08:17 PM