New Bettas!
---
After the passing of Ryu and his clown pleco friend The Joker, I decided the 10g would need some new inhabitants. I went to my LPS to get a new clown pleco (im not in love with those things) and JUST LOOK at the bettas. Yeah. Right.
I ended up bringing home two new bettas, a clown pleco and 2 fresh water mussels.
So here they are!
Nameless Fish: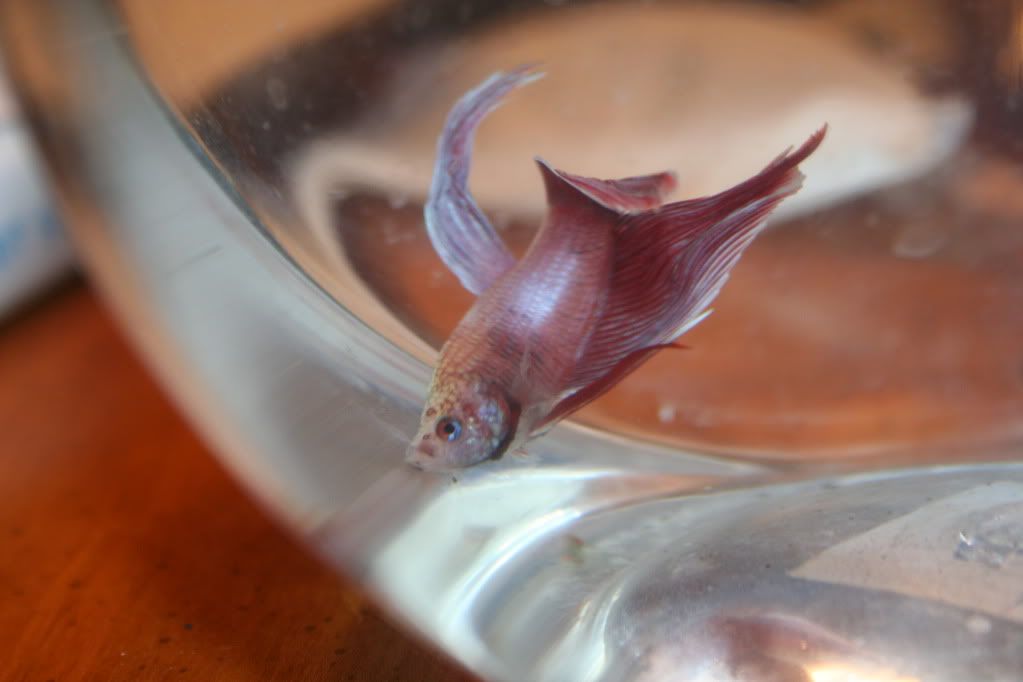 Dark Knight: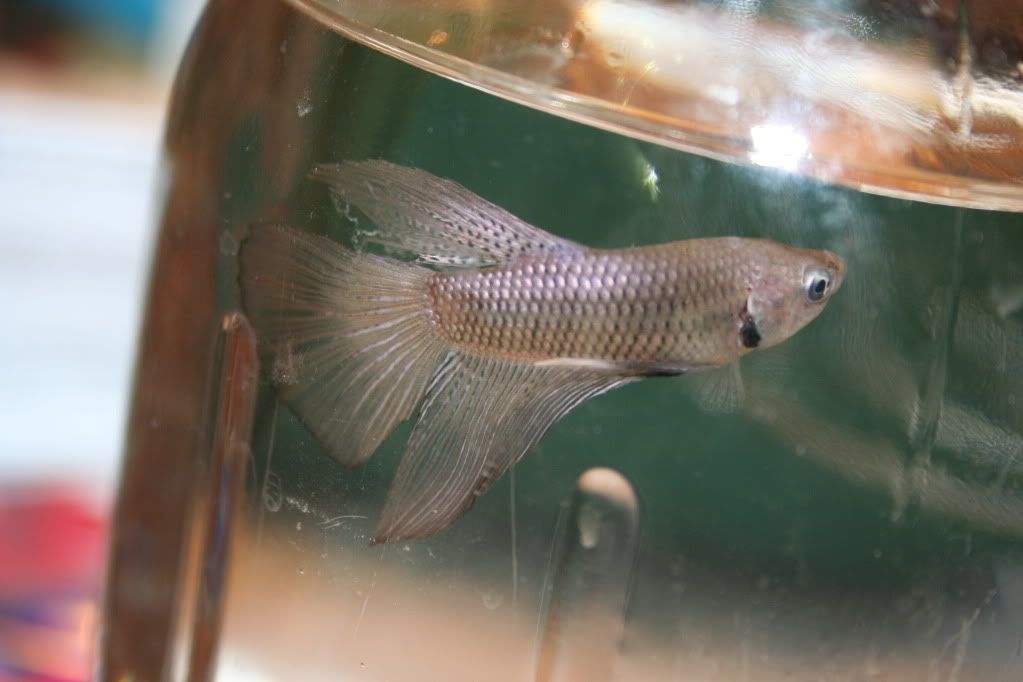 I love his spotted fin! and he's actually more of a blackish color, but flash messed with it.
Ledger (and the two mussels):
All are in temporary QT tanks for the next few days, but i cant wait to add them to their new homes!
---
peace. love. & bettas.