Dragons Den or what? lol
---
This is my first day back from an extended "vacation" hahaha
and i have noticed there are alot of gorgeous dragons floatin' around here
lol Love them all, wish i could post a pic of my dragon but my camera is in the shop and i forgot to remove the memory card
Anyways lol just wanted to throw that thought out because it was blowing flames and smoke around in my brain hahahaha..
I just got 2 blue dragon hm females and a Red/blue dragon hm male the other day. My first dragons and hms!
---
oooo.... i would love to see pictures
i have one red black copper pk male and one silver red vt male who seems to have a problem gaining any weight
which is kind of worrying me because i lost the marble hm dragon 2 days ago to the same ?condition?
i should also mention i have 2 dragon females one light blue copper and the other copper marble
---
Last edited by BettaHeart; 09-25-2011 at

11:44 PM

.
I have some phone pics...
Here's Tatsu, the smallest.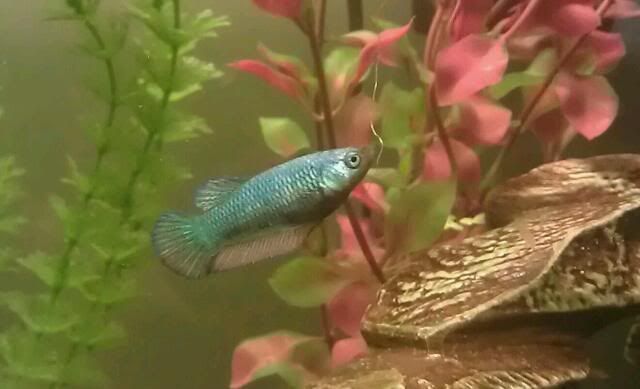 This is her sister, Kaida. Much bigger and marbled.
And Spidey, big brother.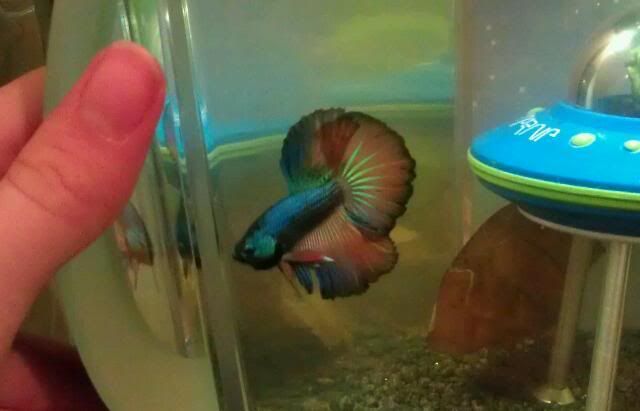 You're so lucky, I'm jealous of all the dragons you have!
---
wow wow wow they are to die for! i love the littlest one she is so cute and spidey's coloring is awesome
The smallest girl is the last on the chain in our tank, poor wee bug. She was the first one I picked. My black crowntail is the boss.
---
This is the only picture my dragon Jazz has let me get of him yet. I think the sound of the camera trying to focus freaks him out.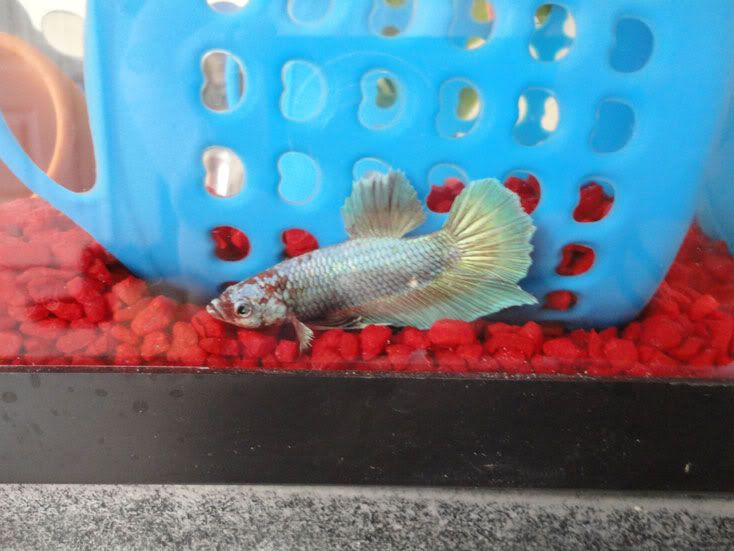 ---
Males
Ratchet (VT); Ironhide (VT); First Aid (CT); Mirage (HM); Jazz (PK); Lord Megatron (HM)
Females
Skyfire (VT); Starscream (VT); Silverbolt (VT); Slingshot (VT); Fireflight (VT); Cosmos (VT); Skywarp (VT); Astrotrain

Bluestreak (Miniature Schnauzer)

Banned
Join Date: Jul 2008
Location: Central Texas
Posts: 27,607
Wow, Spidey is so colorful!
Here's my green dragon boy Kryptonite.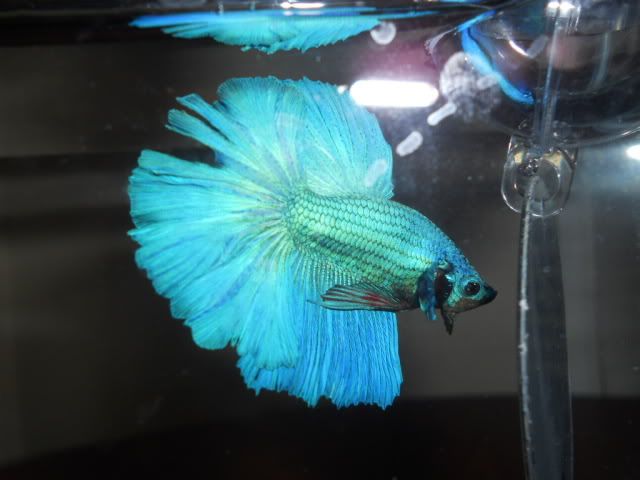 ---
SAPPHIRE (Blue Mustard Gas OHM) / Quill (Brown Tabby and White Pancake Monster)[/FONT]