badly need names for my new fish!
---
just got him from walmart, as some of you may know... I was thinking maybe something Japanese?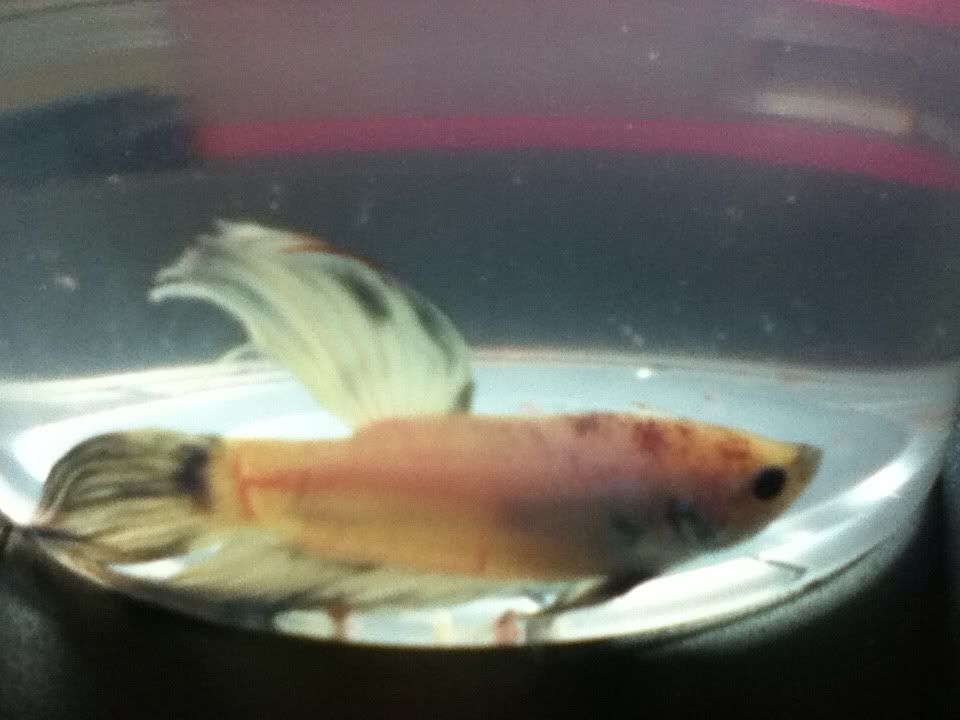 Haku came to mind... Don't know why, it just did.
He is a very pretty boy!
---
mizutama which means polkadot pronounced me zoo tah mah
hakuro means spot/beauty mark pronounced hah kuu row
O.K. I know this is probably not Japanese I do not know any thing about Japanese! But this is my suggestion.... Hako (pronouced hay coo) I honestly do not know what that means but that is my suggestion! lol! Congrats on the new fish, he is really pretty!
---
The Clan:
Marilyn (CT) Angel (DeT) Opal (CT)
---
Tiny and Squirtle (squirt)

RIP:To all my sweet bettas swimming under the rainbow bridge. Shall miss you all.