New Member
Join Date: Apr 2012
Posts: 50
Flaring
---
My betta I just got yesterday likes to flare a lot. All the time I will see him at the side of the aquarium looking around and he puffs up and flares. He flares at the side of the aquarium a lot.
Are you leeping the light in the tank on? If your tank light is on and the room light is not the walls of your tank will act as a mirror which will make him flare nonstop.
Just a warning that this constant flaring might lead to tailbiting. Try turning the tank lights off and just using natural light or turn on the lights in your room.
If you have a dark background in the tank it will contribute to the refection.
New Member
Join Date: Apr 2012
Posts: 50
I turned the light on his tank off now lets see what happens. Also the stupid water in his tank is cloudy already and I just got him yesterday. Thinking about buying a filter system one that dont bubble much or create a bunch of current
New Member
Join Date: Apr 2012
Posts: 50
There he goes.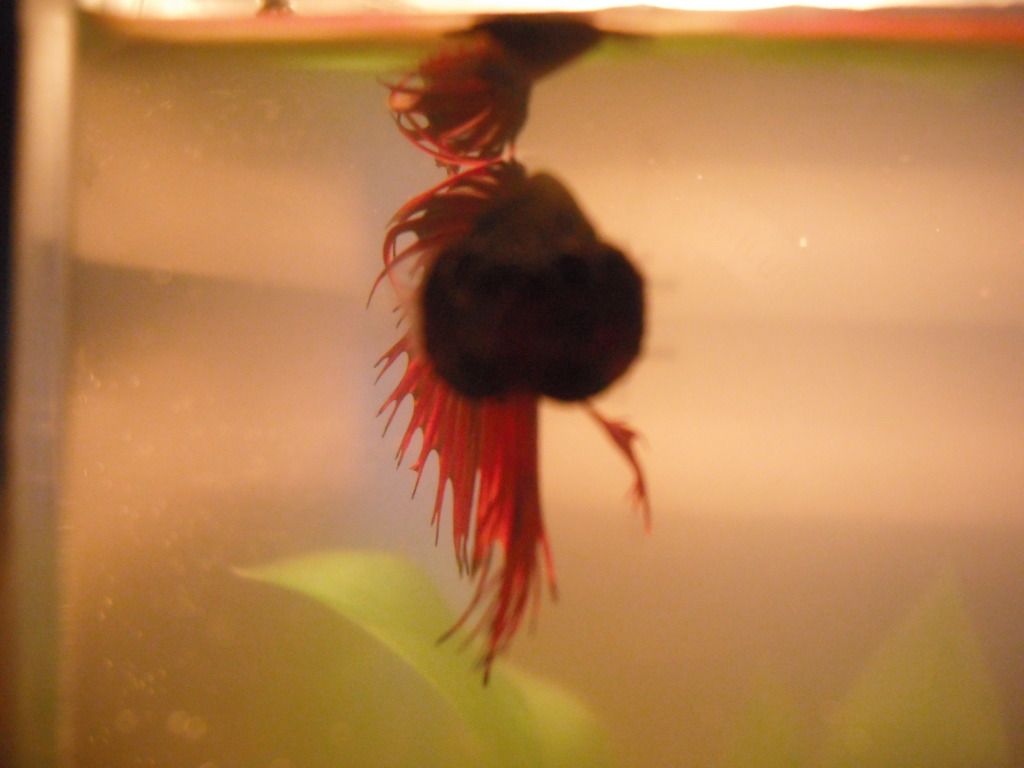 I have never heard that constant flaring leads to tail biting. I never card my bettas (and won't till I show them) and I've never had a tail biter.
---
Who am I? Well I am a Junior Member of the International Betta Congress and a breeder of white HMPKs, red dragon HMPKs, black/red dragon HMPKs, metallic multi HMPKs, blue masked HMPKs, and now multi color HMs. Soon to add black HMs. I will be showing in New Breeder class in fall of 2012.