I can't fin the betta group, do you have a link to it Noah?
---
Bettas:
Females: Morgana (CT), Gwendolyn (CT), Amethyst (CT), Hebe (CT), Iris (HMPK), Amphitrite (HMPK), Artemis (HMPK) Dottie (?), Lulubell (CT), Mirabell (CT) & Jubilee (HMPK)
Males: Cronus (CT), Tian (OHM) & Anubis (OHM)

Dogs:
Zeeva (Siberian Husky)
Binky (Samoyed)
Quote:
does anyone no if there are any good betta shops in glenns falls
Places that sell fish, yes..good places that sell fish - not so much.
There is Petco, Benson's and the crappy petstore in Avation Mall. Petco and Benson's would be your best bet but Benson's only has VT.
Quote:
I've only been to Glenns Falls once and that was when I was taking the bus down from Plattsburgh to get to NYC. The Greyhound driver read my ticket wrong and tried to kick me out there. Then he got angry when I showed him my ticket again, after making everybody wait 10 minutes. And people wonder why I hate Greyhound...

Do you have a PetSmart in the area or local fish store?
HAHA. Actually, i got into a fight with the lady at the Plattsburgh greyhound station. She insisted there was no stop in Warrensburg and that I HAD to go to Albany (uh - Adirondack trailways does in fact stop here - two times a day) along with every freakin town between Albany and Plattsburgh....which is why ot takes 3X as long to get home via bus.
The closest petsmart is in Saratoga Springs.
I liked the BFONY page as well. There is also a Central NY Betta club...
http://www.facebook.com/pages/Centra...64420216905067
---
---
Last edited by Tikibirds; 05-03-2012 at

05:54 AM

.
Member
Join Date: Oct 2011
Location: Upstate NY
Posts: 296
Quote:
Originally Posted by
Yaoilover12397
View Post
I can't fin the betta group, do you have a link to it Noah?
MrV posted the link on the last page, but if you still need it I'll post it again. Here ya go:
https://www.facebook.com/pages/Betta...03942582971734
Also, forgot about the Central NY Club -- I'll have to "Like" that one as well.
I hate that the queensburry walmart always has someone in the pet section yet i see bettas swimming in their own filth.
---
Somebody should report them. I haven't seen the Queensbury Wal-mart but I am sure its just like every other. I posted a photo on their page of a Wal-mart betta in water so cloudy you could barely see the fish in it and with so much poop that is thickly lined the cup and floated into the gills of the fish every time it moved. They directed me to their customer care facebook section, which does nothing, and I can no longer view my photo on their page.

Terrible.
---
BettaSmart
: My personal blog dedicated to ending the myths and misconceptions on Betta fish care through educational articles. Topics range from basic care to raising awareness about the dangerous marketing practices in the fish world.
There is a anti walmart betta group on facebook
http://www.facebook.com/fightwalmartfishcruelty
SOmetimes i see the dept manager yelling at the guy. There is also another walmart like 5 miles away. I think its officially in Glens falls or Hudson falls. They also have live fish.
This guy came from walmart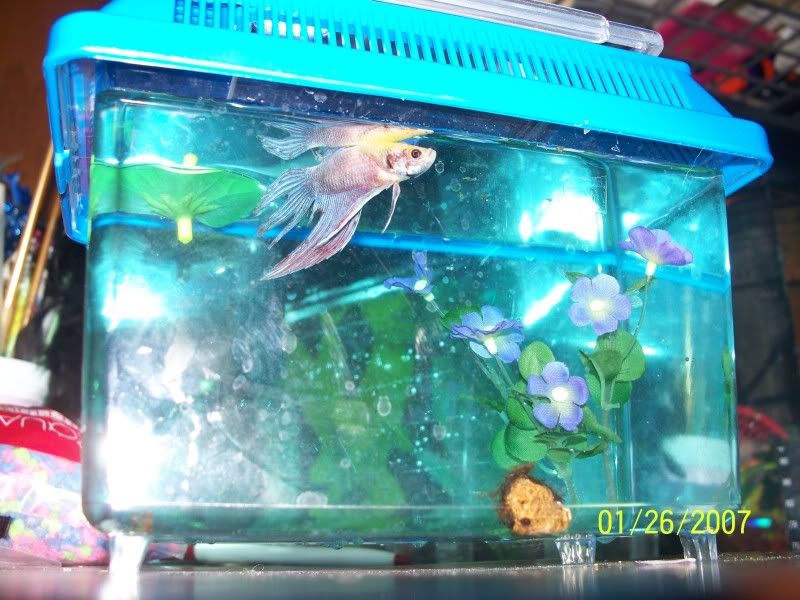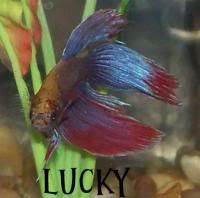 and so did this guy: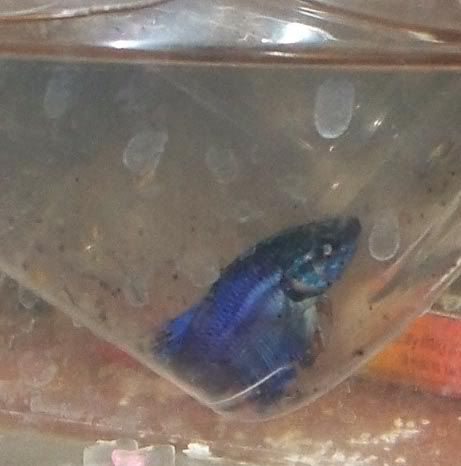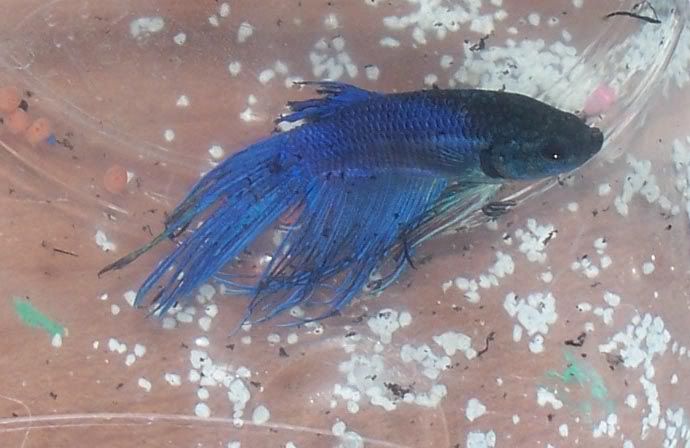 ---
---
Last edited by Tikibirds; 05-08-2012 at

08:43 PM

.
Gah...went into petco today and all their tanks were cloudy and there were dead fish in ALL the tanks. Plus the bettas, poor things had mold or something growing in all the cups. Walmart's tanks were in better condition!
---
... Severe thunderstorms are possible this afternoon into the evening
across east central New York and adjacent western New England...
The passage of a strong cold front and upper level disturbance...
combined with moist and unstable conditions... will result in
thunderstorm development this afternoon. Storms may quickly become
severe with damaging winds and large hail the main threats.
Supercell structures are possible... which can result in hail the
size of Golf balls as well as winds gusts of greater than 60 and
perhaps 70 mph.
The time frame for when severe thunderstorms are most likely will
generally be between 1 PM to 7 PM. The threat will first develop
across western and central areas... migrating to southern and
eastern areas later.
Jpv/iaa
Local Radar
Severe Overlay on Radar
- Severe Thunderstorm Warning

- Severe Thunderstorm Watch

- Special Weather Statement

Nearby Radar Stations
Cities Affected
Forecasts for New York
---