Someone is trying to burn my city down. >:(
---
There have been SO MANY wildfires in Colorado recently. A new one started this morning, and my family has told me they can see the flames on the hillside. The police department has released information that says someone is starting these fires ON PURPOSE. Apparently they've put out 6 different smaller fires in the past 2 hours, but they can't control all of them that get started. Honestly, who would do such a horrible thing? All the wildlife, all the hiking trails, all the homes burned… Makes me want to take a louisville slugger to their face. The police say they're offering big cash rewards for anyone who knows who is starting them.
Why?
That's ridiculous! I hope you find him before the police do. We have a very big fire danger this year in the black hills due to the pine beetle killing all of our pine trees. sadly its only a matter of time before some tourist goes and burns a whole mountain down...
---
Feel free to message me any questions, I'll try to help the best I can!
Spike- Cockatiel
Rummy- Mini Rex Rabbit
Diz jr- Betta
Yoshi- Crested Gecko
Banned
Join Date: Jul 2008
Location: Central Texas
Posts: 27,607
That's awful. There are so many sick people in the world. I hope the police find them soon.
eeek :( that's awful. fires are terrible.
Omg..that is terrible..and I know I remember when we had several arsonist issues in our last apt bldg..in fact..we lost everything we owned due to a major apt fire from an arsonist..I lived through it..and I know that fear..and to lise a home and everything yu love is awful..i hopebyu and yur family are safe:)
---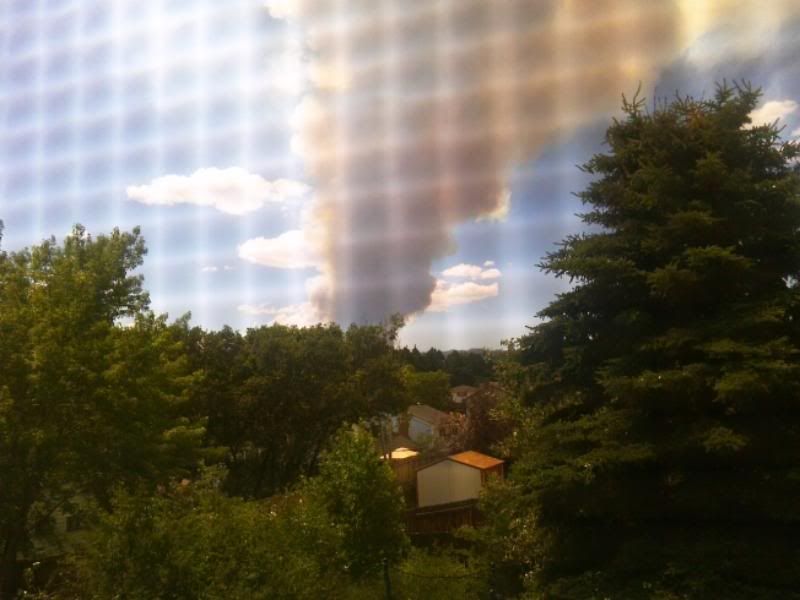 The haze is from the smoke, both from a fire up north, a fire further south and this newer one on the hill. The first picture is from my parents out their back window. The second picture is just a couple minutes ago in the car, usually you can see the outline of the trees on the mountain and everything. :/
Omg...that is awful, I am praying for you, that you remain safe, wow..I sure hope whoever is doing that Pays big time..wth??
---
Thank you lelei. :/
Just got to my parents house. I am completely speechless.
I don't understand why people find thrill in doing such a thing. Think of all the animals that are probably caught in that. Not to mention the danger it puts people and their homes in.

Sending safe wishes your way!
---
"Some people talk to animals. Not many listen though. That's the problem."
― A.A. Milne
__________________________________
Espeon female halfmoon / 10G

Jolteon male dumbo plakat / 10G

That's horrible, it's almost as bad as when the bastrop fire happened, the whole sky was covered in smoke and It smelled soo bad
---