View Poll Results

: Whats your eye color?(help us find the rarity of each color!)

Blue (light/dark/turquoise)
2
9.09%
Gray (light/dark)
1
4.55%
Hazel-more green
5
22.73%
Hazel-more brown
2
9.09%
Light Brown
0
0%
Chocolate/dark brown
5
22.73%
Green(light/dark)
4
18.18%
Amber(orangey, goldish)
0
0%
I have more than one color in my eye
7
31.82%
I have a solid eye color(no flecks or ripples)
0
0%
Multiple Choice Poll. Voters: 22. You may not vote on this poll
Nice eye colors!!
I have dark brown eyes. Or like a mixture of milk/dark chocolate colors. I'm the only one in my family with brown eyes; everyone else has green or blue. I think I get brown eyes from my great grandmother.
---
7 bettas, 2 goldfish, 50+ (accidental) snails, 2 parakeets, 1 dog, 2 cats


Rest in peace Butch, greatest dog ever, Omelette the Veiltail, and Chipita the Veiltail
At first glance, I have brown eyes. But when you look closer, and depending on what I'm wearing, you can see that there is some green on the outer circle of my iris as well.
---
~Swimming beneath the rainbow bridge~
Tommy (red male VT, 1 year & 9 months)- red male VT
Mr. Betta (blue/purple male VT, 3 years) &
Iggy (cerulean & white male HM, 1 year)

My eyes are constantly changing colours, they'll go from grey to blue to green to hazel and even violet on the rare occasion. When I cry they go a bright green. I'm lazy so I'll post a pic later lol.
---

If you always do what you've always done, then you'll always get what you've always got.

My eyes are a sea foam green. And my right eye is half gold half SF green. My right eye also has a nevus, which is like a freckle in the eye.
If you know who andy Sixx is, my eyes are that color
---
Open your eyes
Now is the time
To rise up
With darkness we'll still shine

@xShainax..Look at you, I love the goth look, that is soo very cool how you did your makeup!!!! Pretty eyes:)
---
Ll, that's Andy Sixx. x3
---
Open your eyes
Now is the time
To rise up
With darkness we'll still shine

---
I did the Goth look too, last Halloween..lol
Look at this
---
Mine are dark brown. But they have a lot of texture for dark eyes. Even if it's really hard to see unless the sun is shining on my eyes or you're staring at them from a few inches away, haha.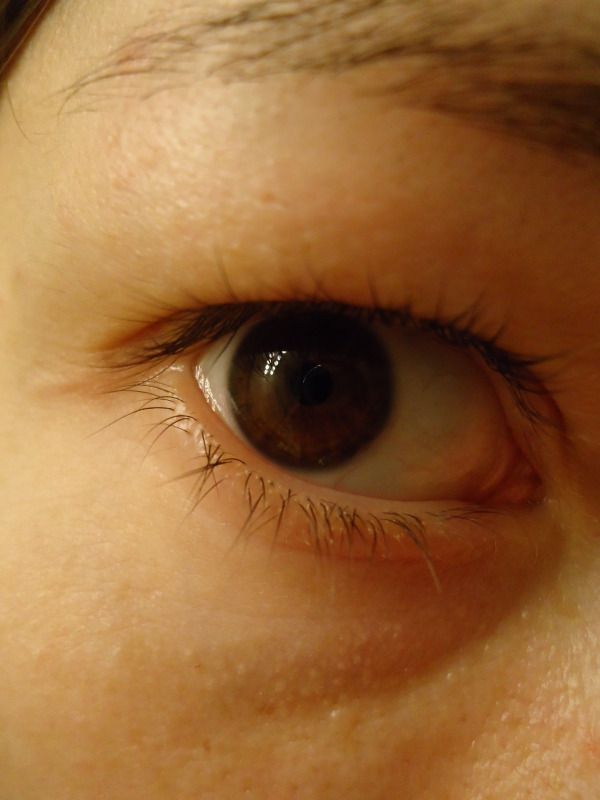 My boyfriend has fantastic eyes... I wish the picture weren't blurry!:
---
Pascal 8.27.14
Sky 3.14.11-11.17.12
Mr. Fish 8.19.10-8.18.11
---
Last edited by kfish; 07-29-2012 at

10:13 PM

.