Gardeners Circle
---
With spring hot on our heels you know what time it is, time to get back in the gardens. If you are like me green thumb or not you might be someone who LOVES working in the garden all summer long and looking at your fields of loverly flowers. Her's a great place for us to share tips, help out first timer gardeners, and share some secrets. Most of all share our gardening idea's for the year and PICTURES!!!!

This year I am turning my garden half and half herbs and flowers. I am planting water lilies in my little pond and going heavy on my magical fairy theme this year. Really want my garden to look like something out of a fairytale. Already have some plants coming up and my little herbies growing in the house are starting to sprout.

I'll be removing my lilac trees from my garden to make more room for sunlight and replace them with some peonies. I have some tulips coming right now and got some of our horse manure on the ground. My herbs list is starting pretty nice too so far.

Herbs:
Lavander
thyme
basil
rosemary
sage
mint
parsley

Thinking of growing some catnip as well and putting a moss path in my garden as I have plenty of moss around the house to transplant into a path.

I also have a pond which is quite deep but a bit smaller, about 20 so gallons and am thinking of a cold water minnow I could keep in the pond, any suggestions on that?
---
IBC Member since 2013
That sounds like a fun project. I would love my own place so I could plant a nice garden. I would love to see pictures when you're done.
For the pond, you could try a school of white clouds. They're hardy fish and can adapt to a wide range of temperatures. They come in different varieties now too.
---
I started tomatoes, ground cherries, lavender, chamomile, foxglove, cone flower. Plus the huge mess still outside.
Posted via Mobile Device
Omg those minnows look beautiful, they just might be my perfect guys. I am also trying to invent something clever that allows my water dwelling plants to be health but protects the fish from animals like frogs or lizards or wild cats. I was thinking of chicken fence mesh over the top with flowers growing ontop of it.

And Olympia you reminded me I need chamomile so I can make my own tea >.<
---
IBC Member since 2013
I never kept them personally, but I've heard of many people keeping them in ponds. More pictures of white clouds (
Tanichthys albonubes
)! I don't know if the long fin variety is a recent development, but the kind in the top picture are fairly common in pet stores.
Catnip is good for making tea too. It's not just for cats. :P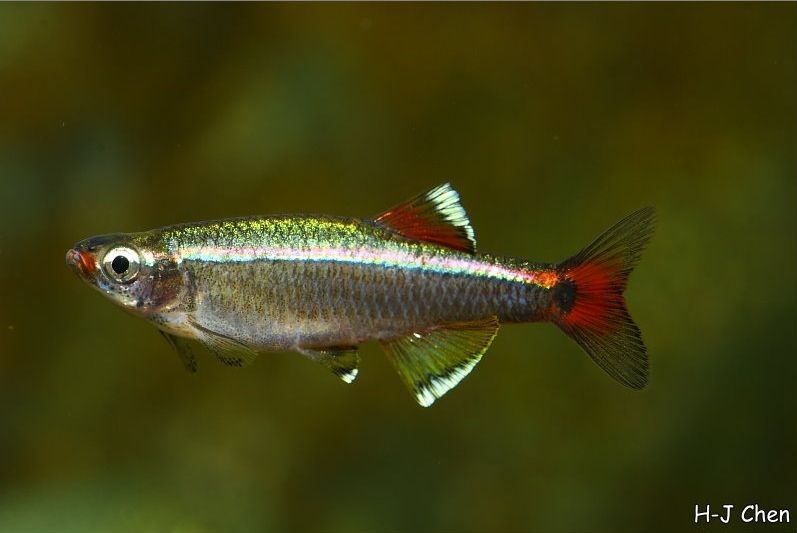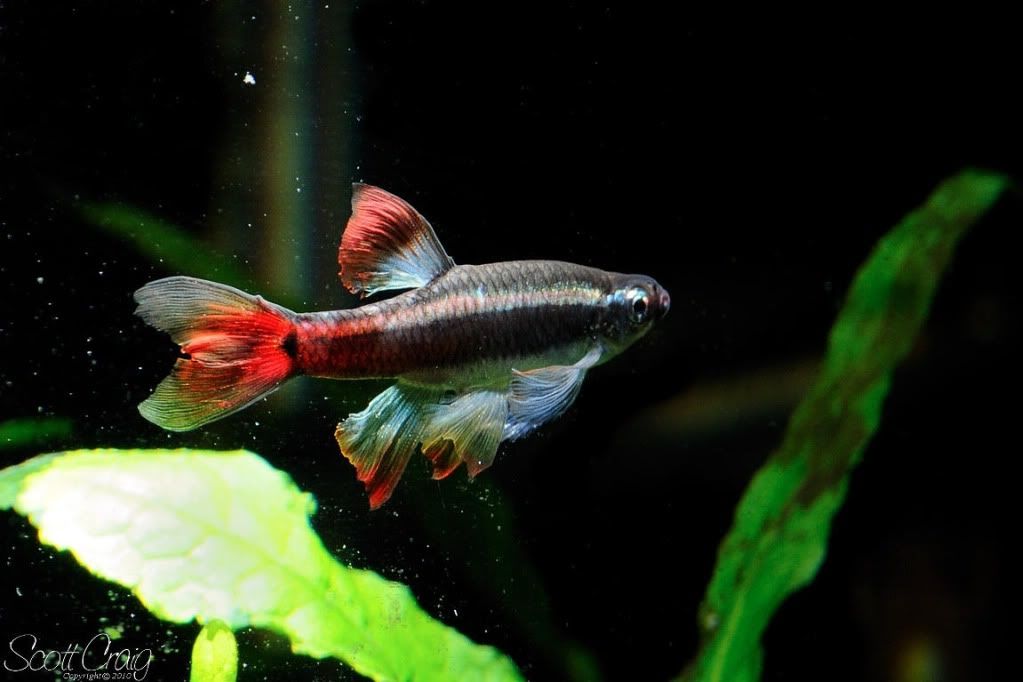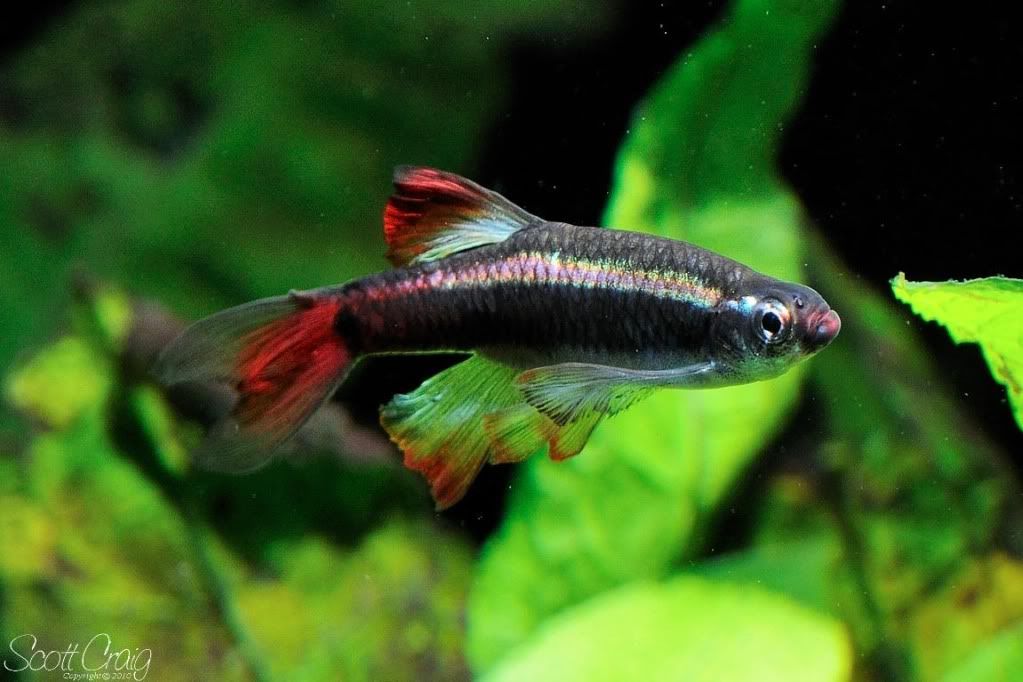 ---
Wow those little guys are so beautiful. Might have to go pick some up soon. I'll keep them in a qt tank for two weeks to make sure they are all healthy before putting them in the pond. Do they eat normal fish flakes? Outside they will likely eat tons of bugs like mosquitoes and little bettles but inside I will need some good food for them.

Ha and I hear about catnip tea being good, some lady was actually making it for her cats too and said they loved it every now and again.

Reading up on their care and getting so excited to have some now, thinking of starting with 6 or 7 since they are schooling fish and would likely feel so much safer in a larger group. It's funny because from the bugs that breed in my pond they will have one heck of a crazy diet and it seems they eat a lot of the stuff I feed my betta fish like brine shrimp. I want to get them today now but i should wait on it until I know more on them.
---
IBC Member since 2013
---
Last edited by LadyVictorian; 04-27-2013 at

09:46 AM

.
Oooh, another picture. I wish I had good photography skills. O.o I own nothing. These all came from Google.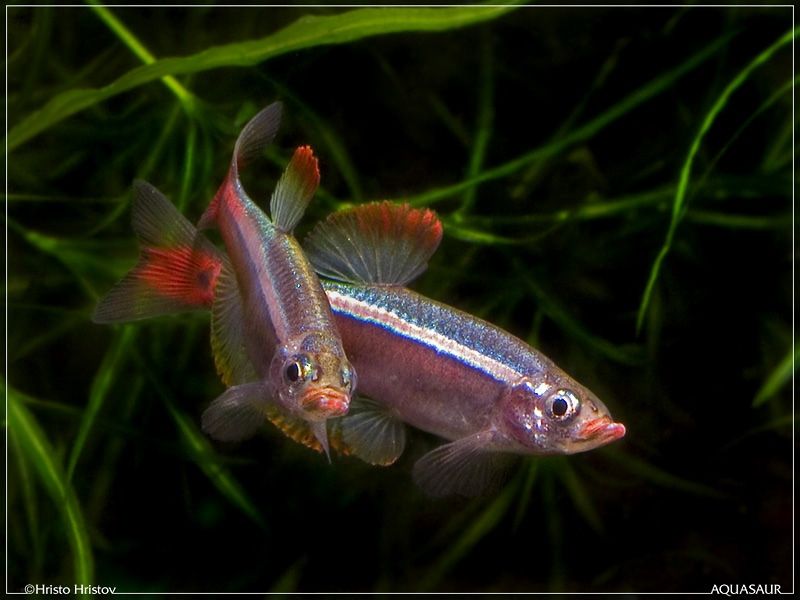 More info:
http://www.seriouslyfish.com/species...hys-albonubes/
In the wild, they eat small insects, worms, crustacean, and zooplankton. They'll do fine on flake and frozen food though. They are considered a "beginner" fish, so I can't imagine them being fussy eaters. They are also surface and mid-level fish so you should be able to see them up and about most of the time in your pond.
---
---
Last edited by Fenghuang; 04-27-2013 at

09:51 AM

.
New Member
Join Date: Mar 2013
Location: Missouri
Posts: 7
u_u I'm just going to lurk on this thread and try to live vicariously through everyone else. I'm from a farming community, and grew up on 20+ acres. For the past 4 years I've been stuck in city apartments, without even a patch of grass to call my own.
:'c I dream of having a vegetable garden, someday.
The weather has been acting weirder than usual. Normally this time of year it's already hot, and consistently so. We keep having cold spells. (It's gotta be 40-50 degrees out, right now). I've been listening to npr, and the agricultural community has been feelin' it too, apparently. Delaying planting. :I

Does everyone, who grows produce that is, just keep their veggies and fruits to themselves? Or do any of you try your luck at the local farmer's market?
Wow so I was way wrong on my pond it's 40 gallons xD plus a one gallon waterfall top half but i won't count it since the fish won't be able to get up there unless they sprout wings and fly. My only concern is frogs since they lay eggs in the pond sometimes and I fear a frog that's fairly big gobbling them up so hopefully I can put up a little fence around the pond to keep frogs out. Besides cleaning it out....we found like 13 dead frogs and 2 dead mice o.o so I think it would be good for everyone, the pond is so deep and has such tall walls that sometimes when they get in they can't get back out.

DAAAW and those faces, it will be hard to not spend my whole day in the garden talking to those fish xD because I'm not crazy enough as it is talking to betta.

And Viola do you have a deck? Even a small one or good window's that get lots of light? My aunt lives in an apartment and is a HUGE garden person but she uses her deck and windows with potted plants, even grows tomato's and peppers in bots on her deck and gets those long pots to plant like mini gardens.

As for the veggies and fruit we grow we keep it to ourselves, we even had an egg laying chicken who was also a pet as well that we got fresh eggs from but...this winter a coyote got into the barn and killed her D": rip Tiki. We keep all the veggies we grow to save on money at the store because in the long run we save a LOT. We grow grapes, blueberries, raspberries, strawberries, watermelons, peppers, tomato's, potato's, carrots, onions, and cucumbers. Even growing some corn this year in the back pasture where our miniature horses are.

As for crazy weather we have had it too, we had snow on the ground until just the other day and now it's all melting and in the 70's FINALLY. Minnesota has never ending winters T.T
---
IBC Member since 2013
The average soil temps are down this year. Which means it's slower to warm up, but no surprise frosts like last year.
Also another predicted drought, worse than last year's, so two years in a row bad for agriculture. The drought is expected to travel westward more this year as well. Things are not looking good lately. Expect food prices to go up again this year.
I am not a fan of conventional agriculture, but that's where most food comes from!
Posted via Mobile Device