Member
Join Date: Jun 2013
Posts: 119
Of course that night I couldn't sleep. I put Zoey's cage in my room on my side of the bed so I can watch her. She was peacefully sleeping. Hubby was snoring next to me. So naturally I would of still had a hard time sleeping. I called the hospital to check on Zorro one last time before I actually fell asleep. They said he was sleeping and so far he's still hanging in there. Told me the Dr will call me in the morning at 7am if something happened during the night.
Next morning I ended up being the one to call the vet before he called me. Vet said that they didn't do anything last night because Zorro still was the same. His condition didn't get worse and he also told me that his white blood cell counts was finally going up. "He's not out of the woods yet, but this is still a step forward." I smiled. "Today I will be shaving his neck and getting him prepped for the blood transfusion in case its needed. But since the white blood cell count went up, I'm going to try and hold off on it and see if his body starts getting better on it's his own." Ok I said. Please call me if anything changes and we hung up.
I once again took Zoey to the vet and her fecal still came back negative. So far a little good news for both the pups. I didn't go see Zorro on this day but I still kept tabs on him by calling often and he remained the same for the remainder of the day.
Following day vet called and said that I was paid up until 12 noon. Told him no problem, I will be there to visit Zorro anyway and I'll bring the money.
I had a sick feeling in my tummy while I waited in the waiting room to see him. Didn't know what to expect. Vet came to tell me that Zorro's white blood count is through the roof. Tells me he's alert and responsive. He's wagging his tail. He's barking at the staff trying to get attention. He started eating very little food. Basically telling me that if Zorro eats a little more food and doesn't vomit, that he will be able to go home the following day. I was so excited to see him already.
I got to see him and everything the vet told me was true and the vet even opened the gate for me and let me touch him. Poor little guy was all bones. I thought his hip bones were going to pierce through his skin. I had a good 30 minutes with him and left.
Following day I took Zoey to the vet and yet again it was negative. That night Hospital called and said Zorro is ready to go home. I was trying to hurry all the kids to get dressed. "Come one hurry , hurry, hurry. Zorro's coming home tonight." Yayyyy!!!! Yelled the kids. We were so happy when we finally got him in our car.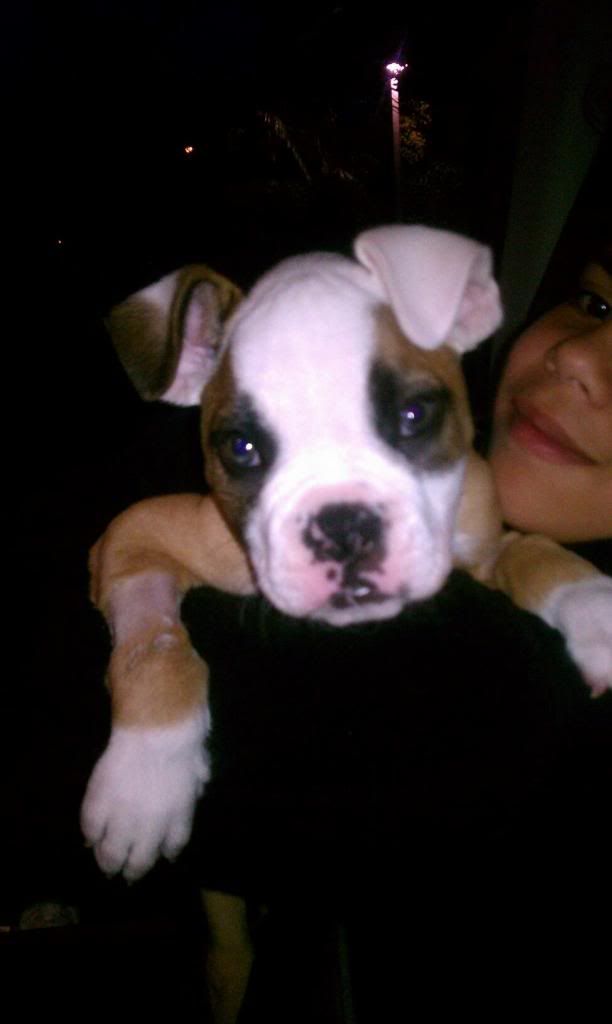 I couldn't contain my excitement so me and the kids drove to hubby's job and surprised him with Zorro. It was the best day ever.
I had to give Zorro a certain amount of food 6 times a day. It was hard but we managed. We needed to fatten him up but slowly.
2nd day after Zorro was home we went out to eat dinner, me, kids, and hubby. When we got home I went in my room to check on the pups. Zorro was like in hyper zone going crazy to see us and Zoey was sitting. Didn't even as much as wag her tail. Then I noticed she had vomited a lot. I already knew what it was....parvo.
to be continued....
---
Member
Join Date: Jun 2013
Posts: 119
I looked at my husband and said Zoey has it. Hubby tried to convince me that maybe her tummy hurts. In the morning take her back to vet and see what they say.
On the way to the vet Zoey did diarrhea in her carrier. I had to pull over and throw the towel that was keeping her comfy away. She couldn't even hold it in and was just pouring fluids out of both ends. It's so hard to watch this going on and you can't do anything about it. Luckily they didn't make me wait and they tested her right away, she tested positive. Vet said it was a strong positive.
He put his hands on his hips and was looking down. He looked back up at me and says, "With your permission, I would like to treat her here. I will do it for free. I just feel so bad about everything that's been going on." I thought about it for a good long while.
To tell you truth, Zorro's care cost a lot. I spent over $4000 total between Zorro and taking Zoey back and forth to the vet for tests. I went ahead and left Zoey with the vet. I called hubby and told him. He was angry with me for leaving her there with the vet. But he understood because we were tight on money. We just bought the house, paying contractor's to legalize the house to county standards, kids needed new uniforms for their new schools, we just put brand new tires on my car, and the vet costs that seem to never stop. Our savings, were depleted.
The following day I called and they said that her diarrhea was a blowout (meaning bloody, that's what the virus does, it destroys there intestines).
I couldn't see her those first 2 days because my son had occupational therapy (he's autistic). But on the 3rd day I went to see her. She looked bad. Really bad. She was stiff and every time you moved her (they let me hold her) she whines in pain. Her eyes were sunken in. I knew she wasn't going to make it.
I left and called my husband. He got mad at me for leaving her there in the first place. Not only did i have to see my dog half dead, I had to hear this hardhearted moron tell me off and telling me, "you better hope Zoey makes it or else." And he hung up on me. I started crying. I can't believe this is happening.
I went home and cried some more. Thinking about what my husband meant by, "or else."
A few hours later I decided to go see Zoey again. I wanted to get a chance to say goodbye because I didn't get a chance to tell it to Zeus. I went in and told the girl in the front that I wanted to see Zoey. She said sure and told me to have a seat that they will have a room ready for me to see her. I sat down and was watching everyone holding and enjoying their dogs. I will admit, I was jealous. There they are with these healthy dogs. Here I am, the one that does everything for hers and I have to suffer so much. There was even a lady in there with an old dog. She only brought him into the vet because his tongue was swollen and he couldn't eat. This is this dog's first time at a veterinarian. That's why I was so upset while I sat there. This dog lived this long with no medical care.
My cell phone rang. As I was frantically looking for it in my purse I was hoping it was my husband calling me to apologize. The caller ID says Gilly's Animal Clinic. I'm here in the clinic. "Ummm....hello? " "May I please speak with Victoria?" "This is she." Hi Victoria my name is Sandy. I work here at the Vet's office and I was calling to tell you that Zoey didn't make it. I'm sorry."
I hung up the phone and darted out of there crying uncontrollably. I was too late. Too late to tell my baby goodbye. I wanted to call my husband but I couldn't. I didn't need his stupid remarks right about now. I sat in the parking lot letting it all out. I wasn't in the right mindset to take my car on the road while feeling like an absolute failure.
Finally I made it home. I called everyone and told them the bad news. I Finally called my husband and told him. "We will talk later, I'm at work." And hung up. He sounded upset and bothered.
He finally came home but he came home late. He walked in the door and grabbed me and hugged me and started crying. We both cried together. I never seen my husband cry before. He apologized about what he said earlier. He went to the room and picked up Zorro and climbed in the bed. When I finally decided to go to bed, I saw my hubby and Zorro sleeping.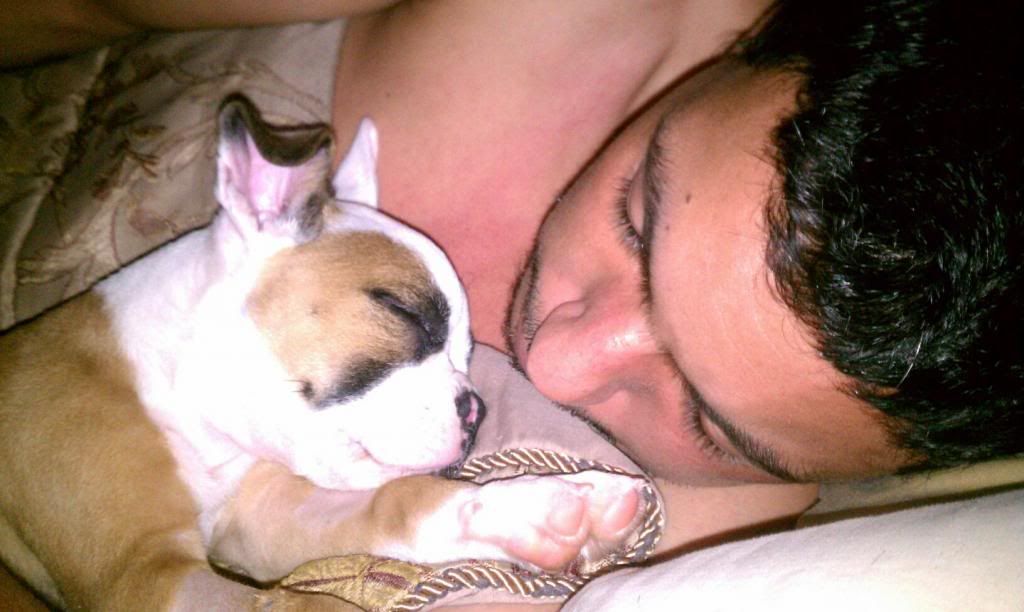 ---
Member
Join Date: Jun 2013
Posts: 119
I hope my babies will play forever in puppy heaven, just as they did here with me.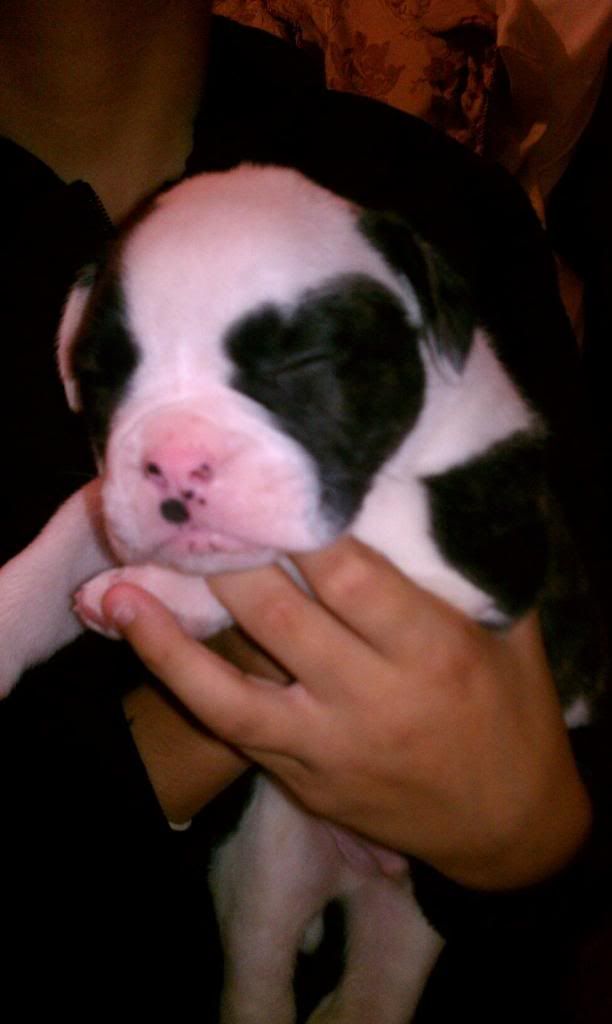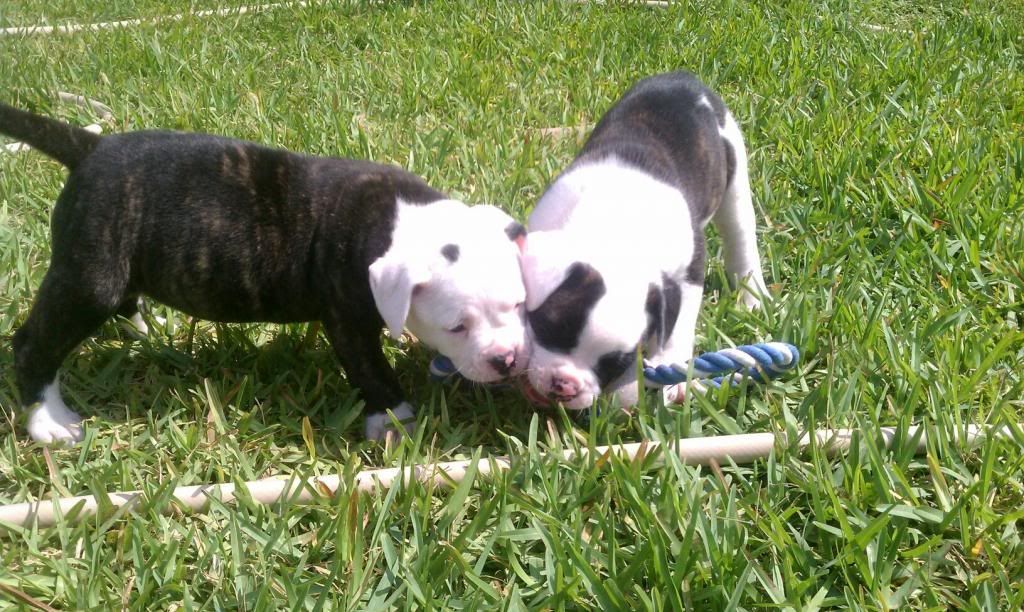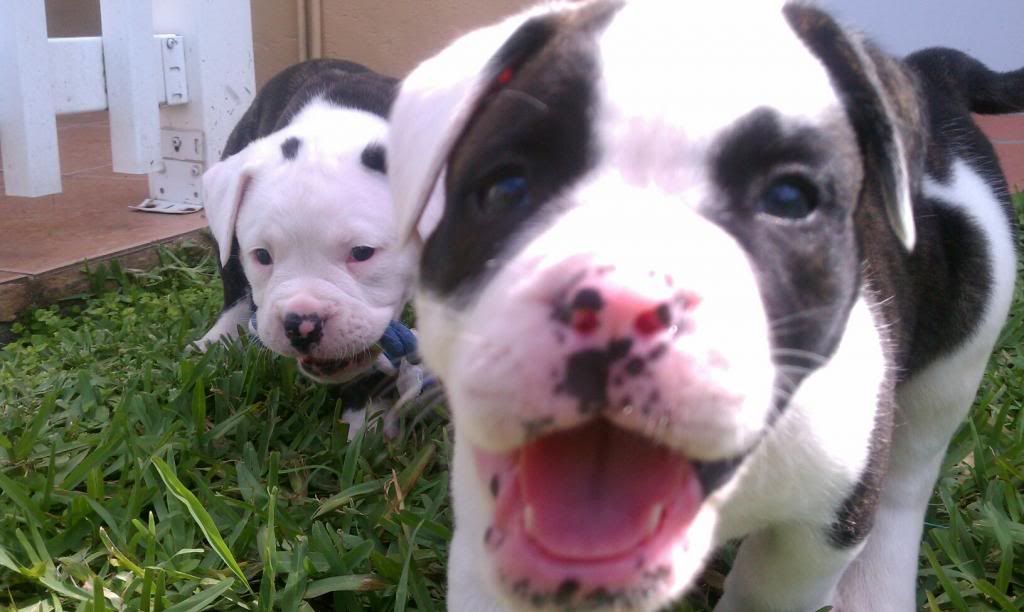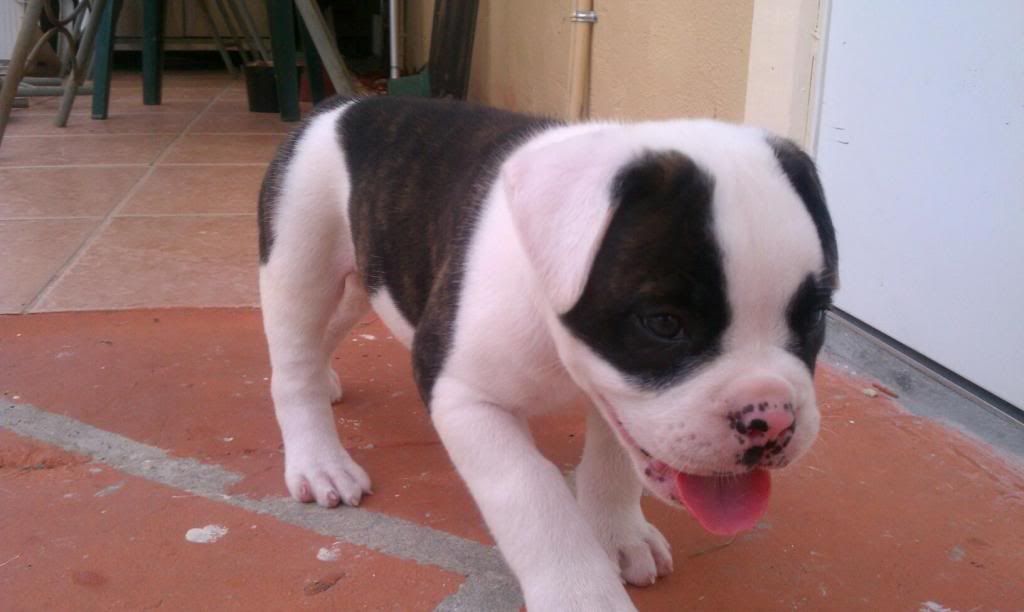 Mommy loves you both and you will both be greatly missed.
---
---
Last edited by Vickytoria3112; 06-28-2013 at

05:05 PM

.
Oh my god. Everything you went through. The ups, the downs. I don't even know how to tell you how sorry I am. I'm here trying to read this before I go to work and started crying. I can only imagine the pain. After everything. Jeez. Parvo is the scariest thing a dog guardian can face. Bc we try to do everything to make a safe life for our babies and it's not our fault when this devil of a virus gets carried home on a shoe. I remember years ago when parvo first broke out in my city and I remember the precautions we took to make sure we didn't bring it home. But it's impenetrable 80% of the time. I hate that. I'm very seriously sorry for the loss of Zeus and Zoey.

That last picture of your husband and Zorro really brought tears to my eyes.
---
"Education is the most powerful weapon which you can use to change the world." -N. Mandela
To my journal!
http://www.tropicalfishkeeping.com/j...ourami-592858/
Member
Join Date: Jun 2013
Posts: 119
Thanks. Every time I see there pics I smile and then I cry. Yeah Parvo is a silent killer and I wish it never existed. I cherish the little time I had with my babies. And that's why Zorro is so spoiled rotten. He's the closest link to Zeus and Zoey. They live in his veins and I adore him so much.
---
Parvo is a very nasty thing. I believe it can stay in the soil for up to seven years.

Sorry you lost your puppies. I couldn't imagine losing any of our dogs.
---
Member
Join Date: Jun 2013
Posts: 119
Here are some pictures of Zorro growing up...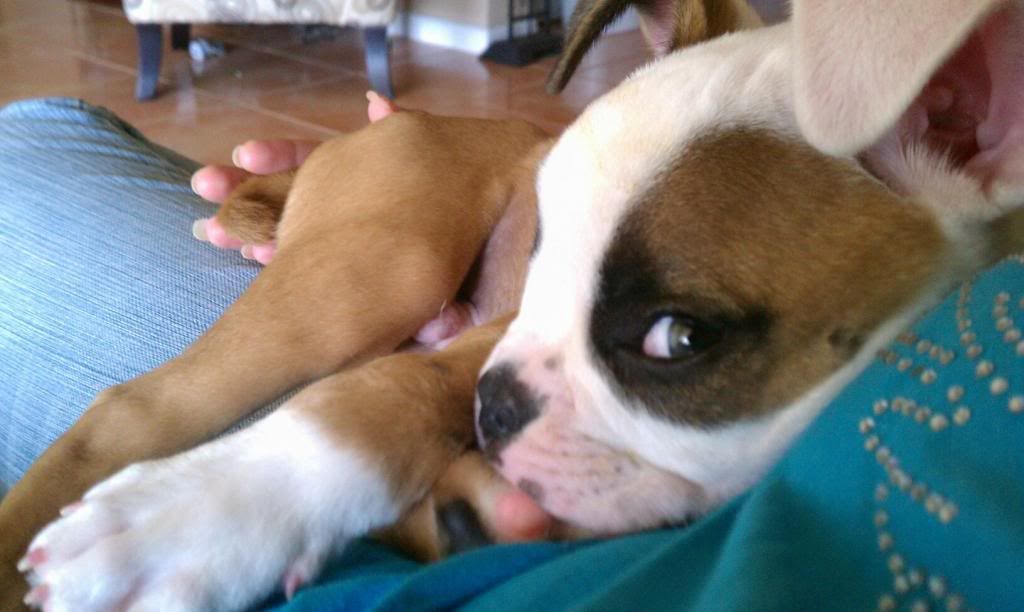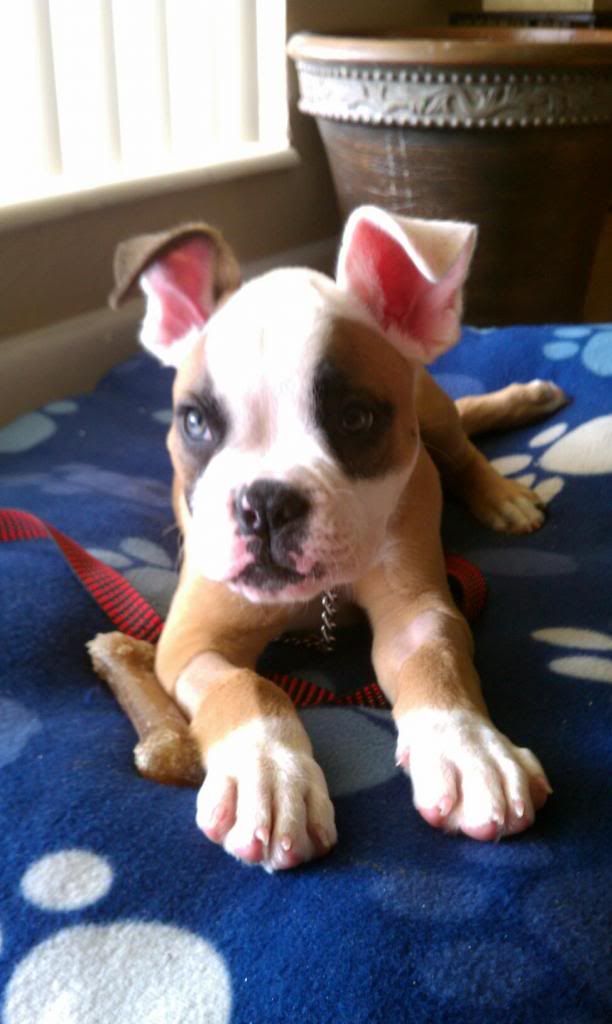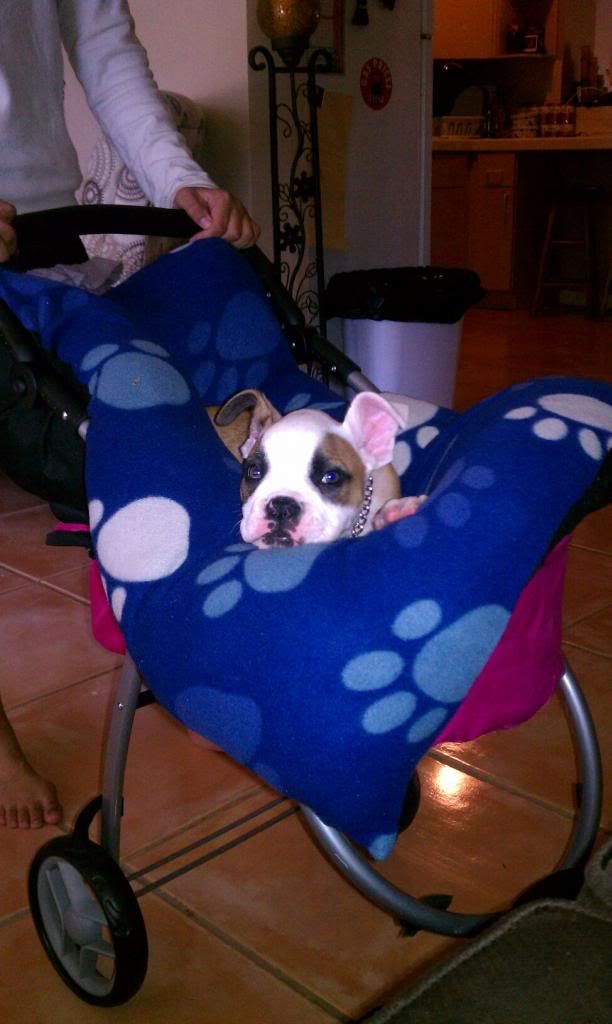 Still trying to be a lapdog....lol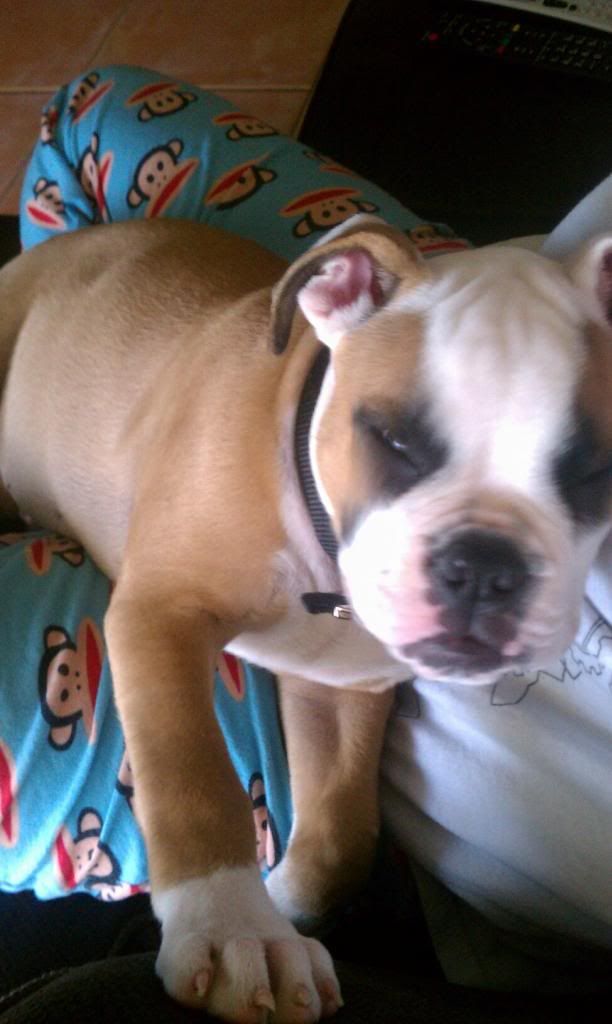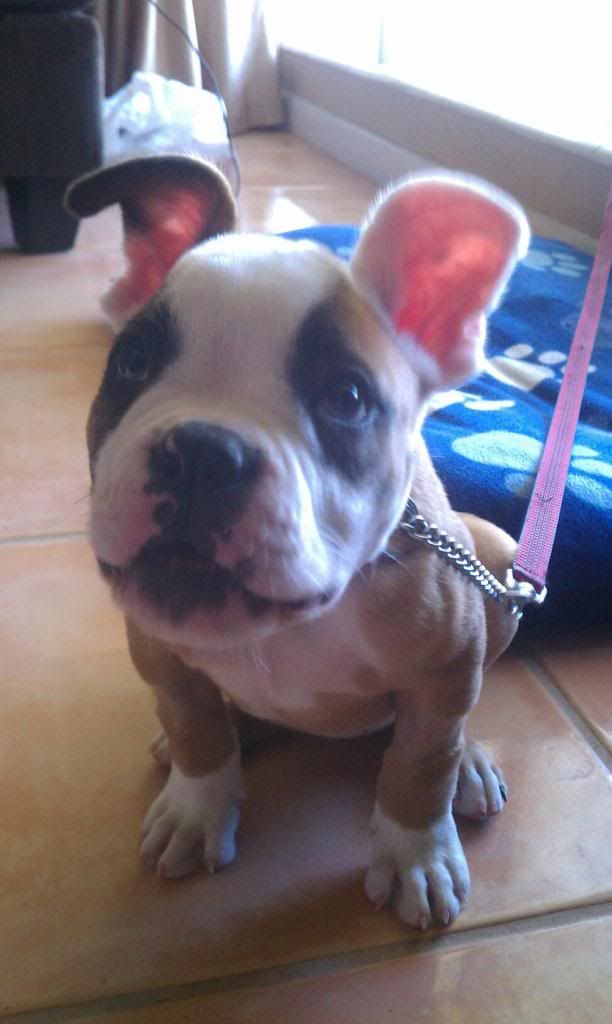 This is when he started filling out, you can see his hair on his legs still hasn't grown back completely.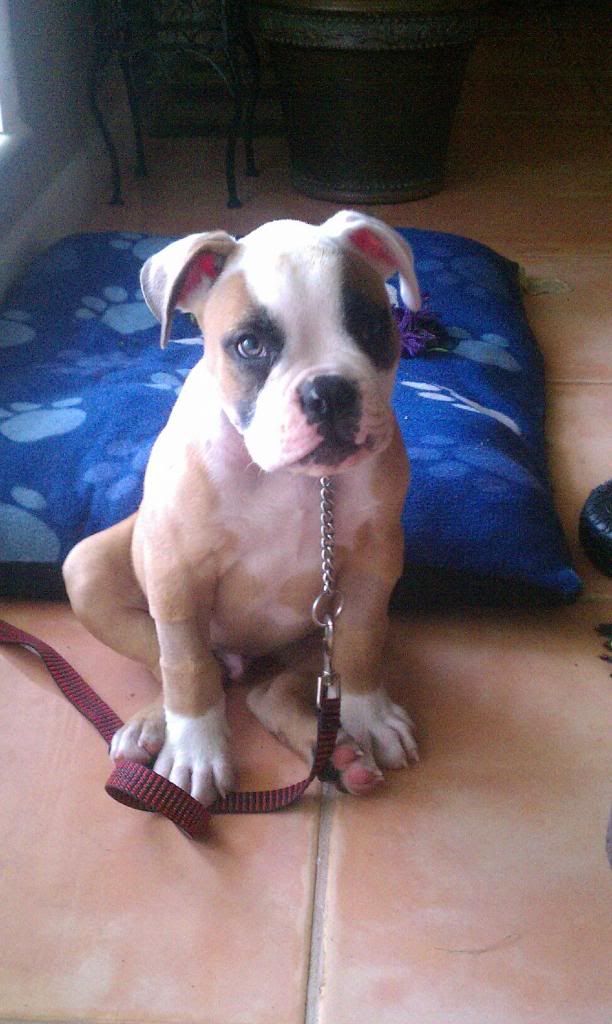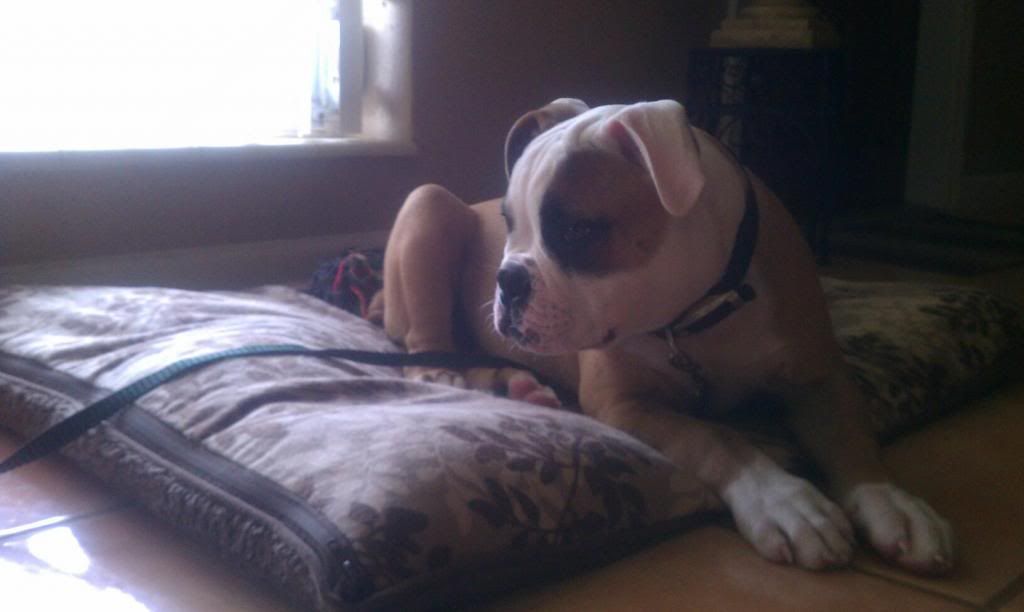 He's a weird sleeper now...lol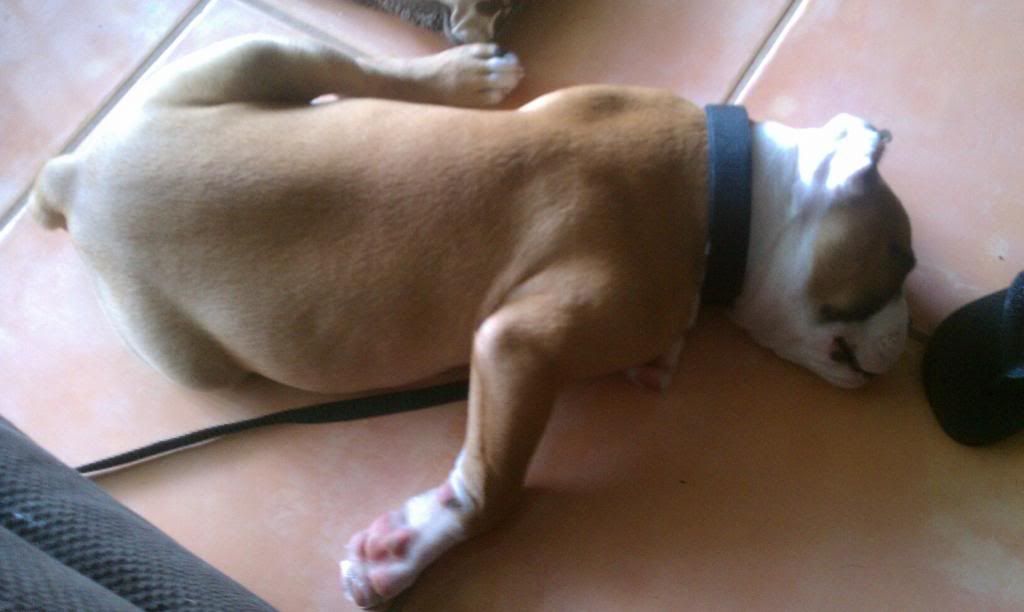 Front angle...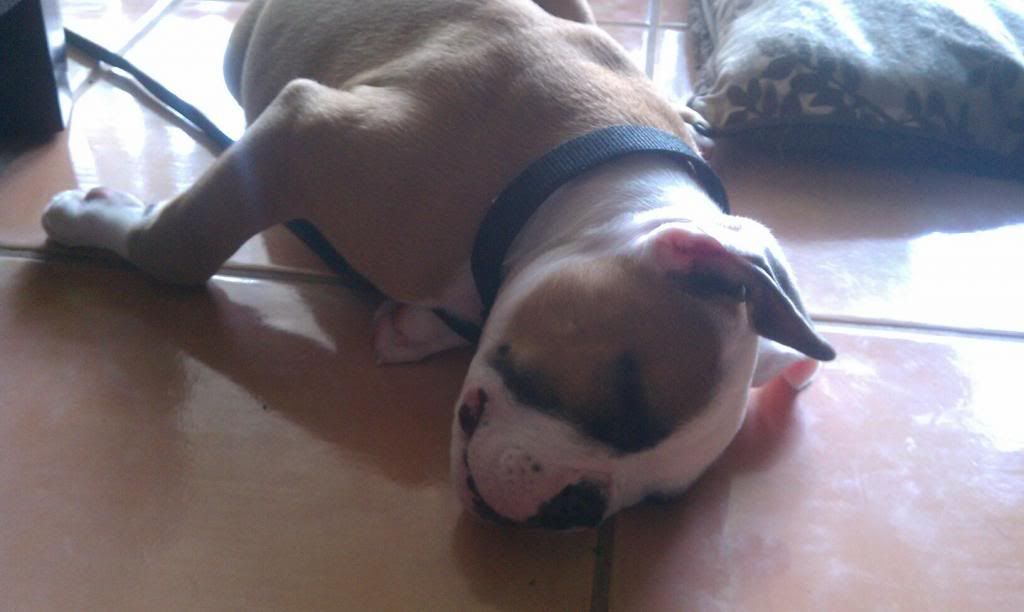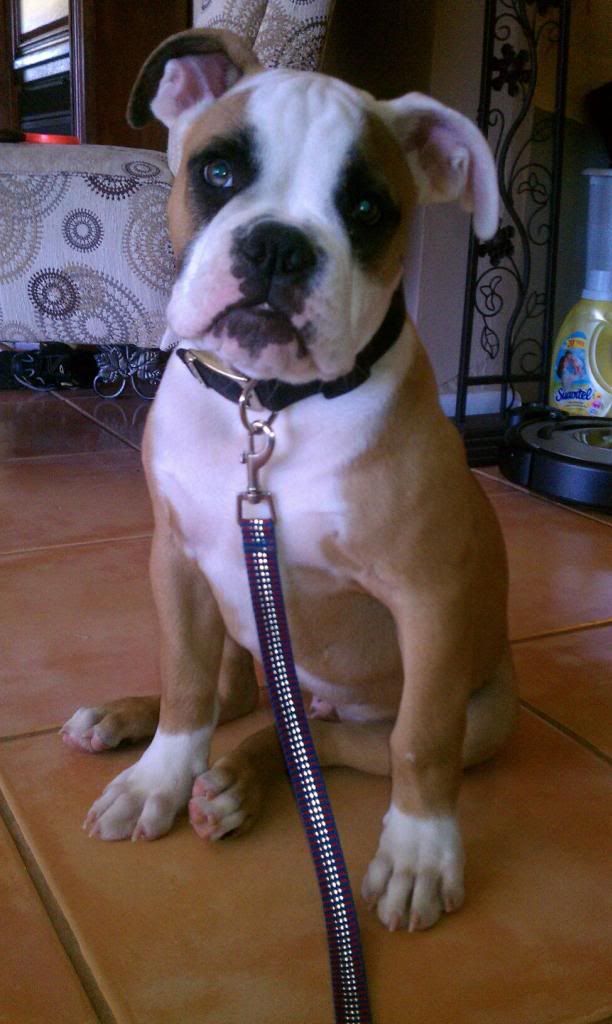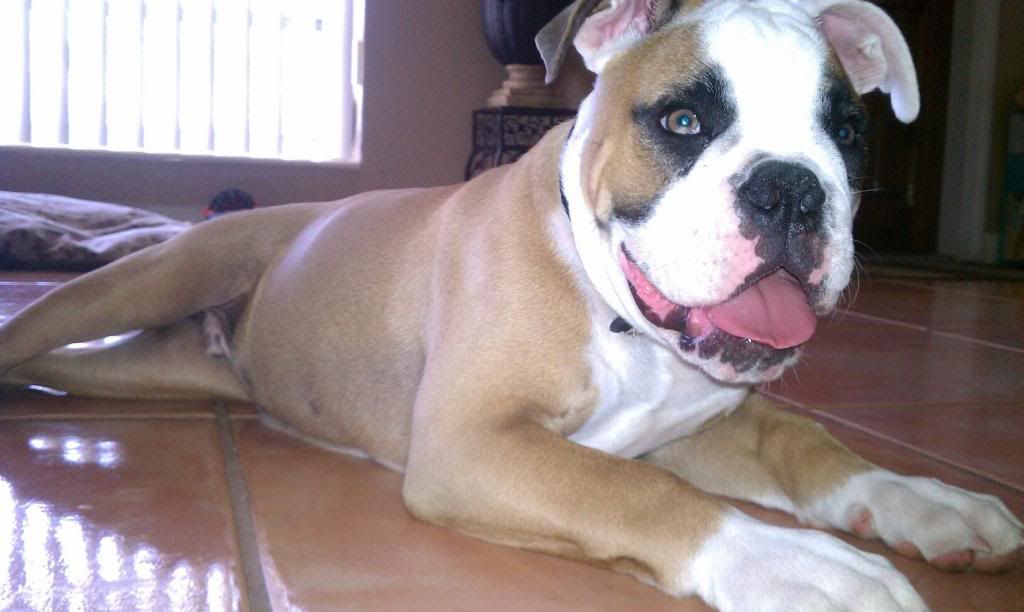 loves car rides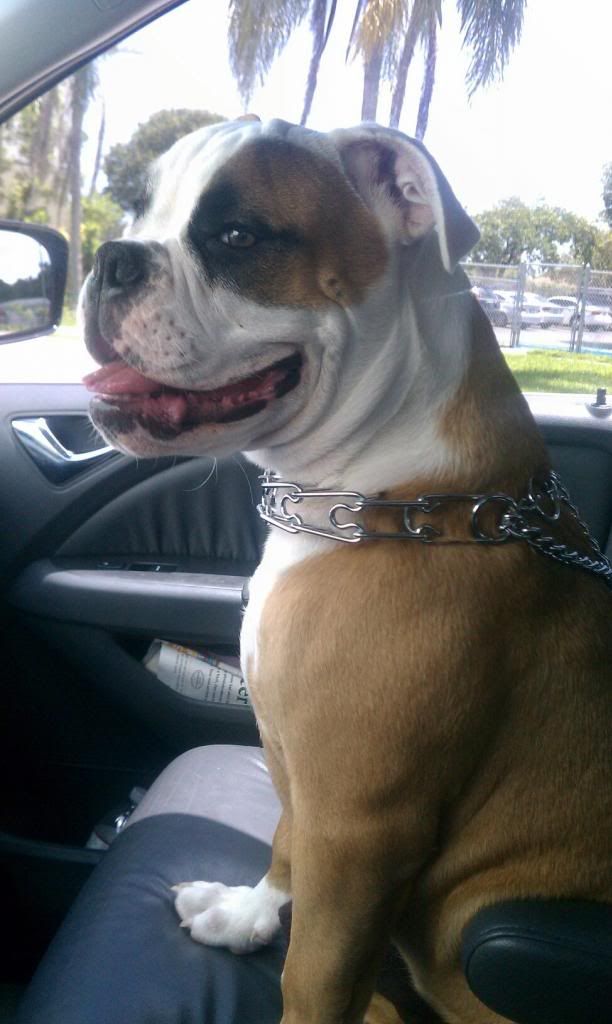 post more later...
---
Member
Join Date: Jun 2013
Posts: 119
You can call these his teenage stage...lol.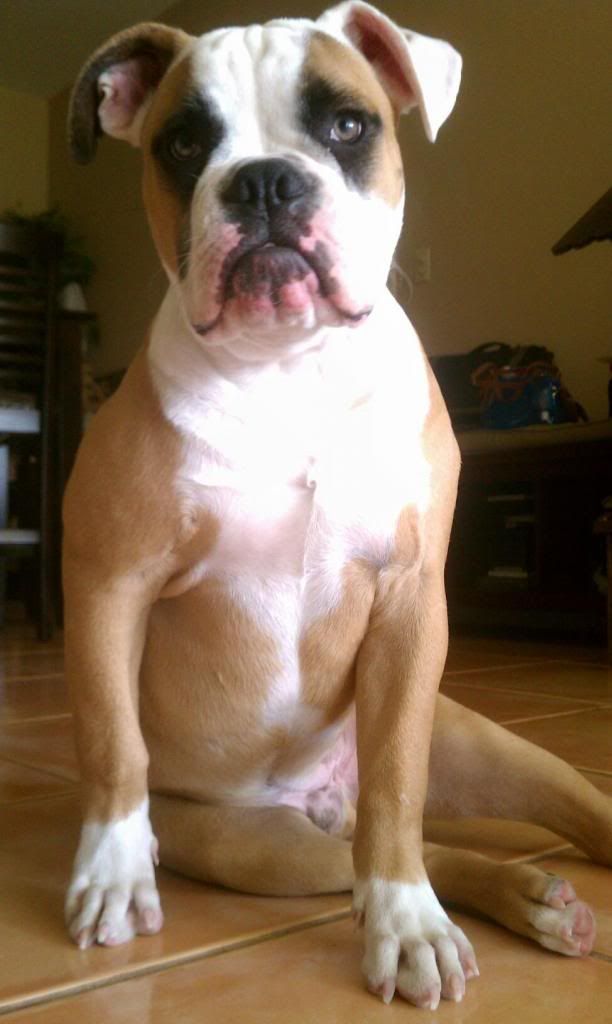 ---
Member
Join Date: Jun 2013
Posts: 119
I am not a rabbit !!!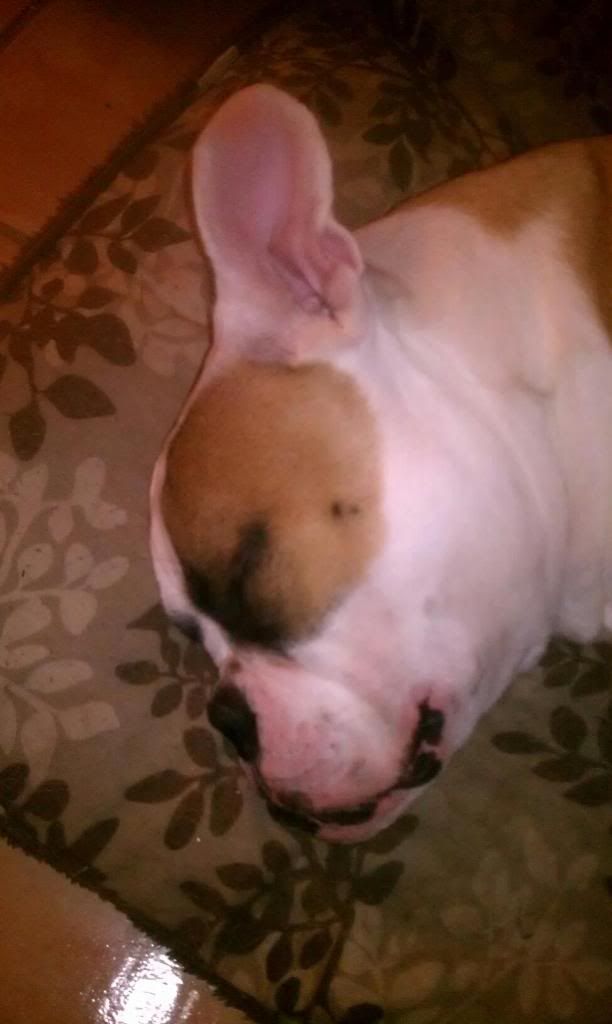 ---