Ragdolls are some of my favorites!
Okay... another cat breed to add to my favorites- Asheras! They are a cross between a wild cat of some sort and a domestic cat.
Two pictures, one to give you an idea of how big they are, and another one just for the heck of it.
---

In the hobby for 9 years.
I'm not a cat breed person. I'll stick to my shelter cats.
For dogs..
American Pit Bull Terrier
British Alaunt
Boxer
Doberman Pinscher
---
*Be smart.. Do your research!!*[/COLOR][/FONT]
[/CENTER]
I'm in LOVE with Australian Shepherds, Greyhounds, Dobermans, German Shepherds, and Great Danes.... -bigdogperson-

And I like Maine Coons, Ragdolls, and Savannahs (F1 generation). :3
Alaskan Malamutes are my favorite dog breeds. They're active but not overly active and fiercely loyal. My old dog Sadie was part AM, part Husky. Just wish they didn't shed so much!
For cats, I don't really care. I'm a sucker for your normal short-haired pound cats.
Oh... I used to have a part wolf/ part husky dog :3 HE was my dream dog. Extremely active and a bit nippy, but loyal and beautiful :D
Lol, yeah. We don't know for sure what Sadie was but for sure Siberian Husky and Alaskan Malamute among other things.
She was like the perfect dog though, never bit, barely barked and loved to cuddle.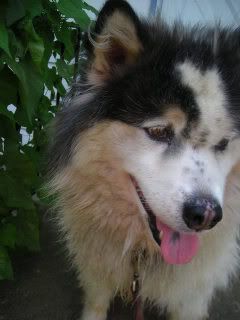 Member
Join Date: Sep 2009
Posts: 3,477
I love Huskies too! I used to have a Siberian Husky growing up and she was soo loyal.
---
Husky's are beautiful!!! I don't really love them though.. I think it has to do with when I was younger our neighbor's had one and it would CLIMB our fence and kill all our chickens...
Yeah, not fun. But of course not all are like that. :) Plus they make me go AAAACHOOO!! :P
---
"Whoever said fish were low maintenance obviously never owned fish"
Pugs Pugs Pugs!! I don't own one yet. I'll only own one if I find one at a shelter or go through Pug Rescue..

No favorite on cats but I've always had a soft spot for Siamese. I think it's the eye color.
---
Animal testing is a terrible idea; they get all nervous and give the wrong answers.
Beagles, Bassets, and Blood hounds. Just about anything big and slobbery.
---
My Betta's: Bonnie - Peep - Singer - Cheep - Hummer - Chirp - Tweet
Buster - Roscoe - Jack