View Poll Results

: What type?

Sunkissed Lavender
3
25.00%
Lavmot
0
0%
Lavblood (Plasma)
0
0%
Opal
3
25.00%
Opal Stripe
3
25.00%
Spotted Python
3
25.00%
Other (Write it down, and post a pic!)
1
8.33%
Multiple Choice Poll. Voters: 12. You may not vote on this poll
Help Dx
---
I'm going crazy... July 24th is ROARING up, and I have ZERO idea what I want. For those who aren't keyed in, July 24th-25th is a nice sized Reptile show down in Evansville, IN. It'll mean a 5 hour drive, but sooo worth it :P It's going to be the time when I find my 3rd and final reptile. :3
SO, for forever I've been thinking, "Spotted Python, oh yeah" with NO hesitancy.
It's hatching season for snakes, and I'm a part of a corn snake forum... what does that mean? If you said a buttload of baby corns, you're right. Have I mentioned how adorable some baby corn snakes are? SO, I'm hesitating like crazy now. Python? Or corn snake? Or other???
SO, I'm asking for your help :D I'll post some of the types I'm thinking, and you vote :D Got it? xD Please don't hate me. I'm too excited.
UP FIRST
Sunkissed Lavender Corn snake (Hatchling vs. Yearling):
----
Lavmot (2 pics to show colors better):
----
Lavblood (Plasma)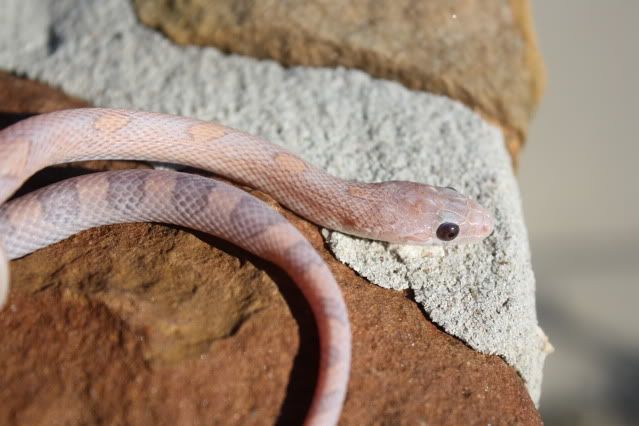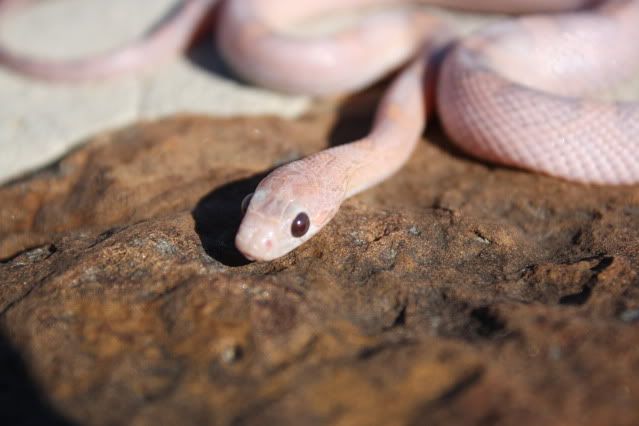 (Can you tell I like the orange/purple combo, yet? :P)
----
Opal
----
Opal Stripe
----
Spotted Python
THESE ARE NOT MY PICTURES
Banned
Join Date: Jul 2008
Location: Central Texas
Posts: 27,607
Now that you've showed us some of these, the spotted python is not my favorite anymore.
I'm a big fan of albinos, so... the Opal...
and the Lavmot. But the Opal I like more.
---

In the hobby for 9 years.
---
Last edited by Betta Slave; 06-22-2010 at

10:27 PM

.
Sweet! Thanks for the quick responses xD I'm so torn up... I really wish I could get two T-T
---
ヘタリア HETALIA: AXIS POWERS AND WORLD SERIES FAN!
AND PROUD OF IT! XD
(\ (\
(
)
(_(")(") This is Bunny. Copy and paste bunny into your signature to helphim gain world domination...
Eeeh, I'm not really a fan of Rosys ;x I like the see where the neck ends, and the head begins, if you get me xD It's why I don't like Milksnakes so much, and Kingsnakes either.
I LOVE Spotted Pythons!!!!!!!!!
---
"Whoever said fish were low maintenance obviously never owned fish"
Spotted Pythons and the sunkissed Corn Snake. (The First One) :D
---
"Do your duty in all things. You cannot do more, you should never wish to do less."
~Robert E. Lee
they are all so cute... but i cast my vote for the first one.... the little baby snake just caught my attention
---
Ohana-HM blue/green/red
Hiro-DBT red cambodian
Picasso-HM Koi yellow/black
Melon-HM turquoise/orange dragon
Peaches-CT orange cambodian
Rose-CT Red/purple cambodian
Ember-CT red
Opal-CT light blue cambodian
Mariana-HM dark blue dragon
Dawn-HM silver dragon
Sweet Pea-CT red/blue/cambodian

TEAM DOUBLE TAIL