If you could be any animal...
---
mythical or non,
what would you be? :D
(add pictures :D)
id be something cool...like a dragon :)
---
JuliaBland.
Oli.
Kokomo.
Stan.
I'd totally be....
Playing all day and eating while floating on my back! Otters have the life.
I wanna be a liger !! Hehe.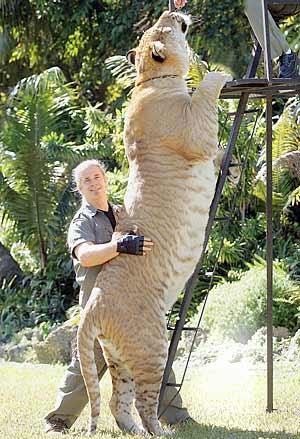 ---
*~* Sarah *~*
Nero, Buzz, August, Nimbus, & Percy

. .·´¯`·.. >><((((º>
¸.·´¯`·...¸(><((((º> . .·´¯`·.. >><((((º>
`·.¸¸.·´¯`·>><((((º> `·.¸¸.·´¯`·. (><((((º> ·´¯`·. (><((((º>
I would be a mustang :] Running around free and happy lol What a life!! :]
---
Clara <3
Amour
R.I.P I will never forget you Alexander. You brightened my life
♥Alexander ♥- Maroon VT 11/14/10
I miss you every single day. You were more than just a pet to me. I love you forever and always. I hope you always know that I would have done anything to save you.
Definatly a squirrel...(I was gonna choose a whale...but with climate change and all...not a good idea.)
---
Wish upon a fish.
♥ ♥ ♥ ♥ ♥ ♥ ♥ ♥
My Fish:
Finn (VT) - July 7, 2010
A CAT!! I love cats. (:
---
"Do your duty in all things. You cannot do more, you should never wish to do less."
~Robert E. Lee
That's the cutest baby squirrel evah!!!!
So long, and thanks for all the fish...
:)
I would be a Przewalski's horse. Living wild and free while on a protected reservation. At least my hair would stay in place. :D
---
Bettas: Rose, Sophia, Addie, Ghost, Buster, Holt, Aidan, and Mercutio!
Cassandra
Just my animals: 0.2 Cornsnakes, 0.2 Bearded Dragons, 1.0 Water Dragon, 2.2 Crested Geckos, 1.0 Tiger Salamander, 0.0.1 Tadpole, 0.0.2 Red Eared Slider Turtles, 0.0.1 Map Turtle, 0.0.2 Hermit Crabs, 1.0 Hamster, 1.0 Rabbit, 0.1 Horses, 2.2 Dogs, 0.2 Cats, Chickens, Ducks, Oscar Tank, Planted Bowl, 10 Gallon, 4x 0.5 Gallon, 5 Gallon, and Planted 25 Gallon Tank....Is that it?
A gryphon for sure.
(sorry for big pic, couldn't find a small one and they all appear bigger when I post them.)
Ooooh, and a tie between a Fjord horse. I am in love with them. XD
---

In the hobby for 9 years.
---
Last edited by Betta Slave; 07-19-2010 at

02:07 PM

.