Quote:
AH BLOOD! WHERE? *hides under a rock*
lol!
about a month ago my dad cut his hand while trying to fix an awning, and it wasn't a bad cut but there was a lot of blood! i'm like "AAAGGGHHH!!!! BLOOD!!!!*hyperventilates* CALL MOM!! CALL 911!!" and he just says "stop running around screaming you're head off and get me some band-aids!" lol! and then when i told my mom what happened, he said, "her screaming made my ears hurt more than the cut!"
Quote:
Irrational? Thunderstorms and elevators (or all small and closed in places).

Rational? Losing my kids.
that's every parent's fear. but i hope that fear doesnt become a reality.
Quote:
E.T. (dunno why but he freaks me out!! has ever since I was little)
OMG me tooooo!!!
totally freaked out by him/it...
only thing that really scares me are bugs, especially spiders and worms, and any sort of mold and fungus lol. weird i know... but if there's a moldy piece of cheese in the fridge i usually end up cleaning the fridge lol...
i'm scared of.... lets see.... Losing my dog to an accident or losing any love one
and bugs,monkeys(Ex:Gorilla) and clowns
---
Echo: Purple/Maroon VT male
Chaos: CT male (Black-red-blue)
Charcoal:DT Male white with black spots.
Lona: RIP Female
Koi:RIP male
I am scared of a new thing, but I think it would be inappropriate to post here...
---
Hello, it's Frogipoi. If you need any help, fonts, or pixel bettas, please PM me. Thank you and good day.
me?

pretty much death......
---
Got my boy Ceviche<3
and a plant named Frank

I have a fear of heights and tight spaces. I am also afraid of the dark (lol, mostly dark closets at night, it always feels like someone is watching me) and any body of water that is either too deep or murky for me to see the bottom.

I do also have a mild fear of thunderstorms. This is more because I am terrified something will happen, an outlet will catch fire and all my beautiful babies will be killed. I don't really give a crap about the building, just so long as all my animals get out.
---
"Aerodynamically, the bumble bee shouldn't be able to fly, but the bumble bee doesn't know it so it goes on flying anyway." - Mary Kay
Just watched an episode of Supernatural... 2nd episode of the 3rd season.... That possessed little girls' face.... looked like a lamprey. *shudder*
also....I'm terrified of Lampreys...
---
Just because I don't type with candy and rainbows doesn't mean I'm being mean.
My opinions are based on research and experience. Ask for help!
--------------
The Gang:
Peep, King, Tidus, Mars, Styx.
What scares me???? NECROBUMPING!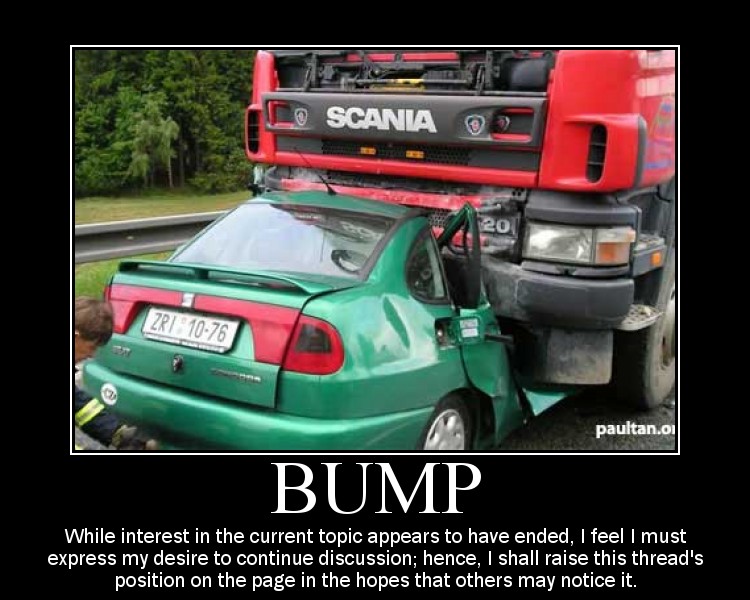 ---
*Be smart.. Do your research!!*[/COLOR][/FONT]
[/CENTER]
I wish they would come up with a better name than "Necroing". Honestly, it's just gross and totally unrelated (and this is coming from someone who let her mind wander once and never saw it again).
---
"Aerodynamically, the bumble bee shouldn't be able to fly, but the bumble bee doesn't know it so it goes on flying anyway." - Mary Kay