Well, here's me with my cat.
---
Augustus, red VT: 08.19.2013-11.30.2013. Nero, butterfly HM Doubletail: 12.06.2013-3.15.2014. Jupiter, multicolor baby: 12.29.2013-4.15.2014. Aquila, mustard gas DeT: 08.22.2014-11.14.2016. Lord Bayou, marble Rosetail EE: 08.24.2015. Vodou, multicolor DT: 10.16.2015-11.02.2015. Mira, mustard gas HMPK: 12.21.2015. Polaris, pastel purple Doubletail: 05.08.16-07.03.2016. Scorpius, dragonscale RT: 06.13.16. Andromeda, red grizzle CT: 08.15.2016. Hanzo, steel grey CT: 11.28.2016 - 02.14.2017.
I miss the beach :(
Quote:
im the female
LMAO I totally used to work as an actress at one of those Old Time Photo places in a mall in New Orleans before Hurricane Katrina!
---
Take all of my advice with a grain of Aquarium Salt!
*~Andie Robin~*
A.K.A. Buttercup's Momma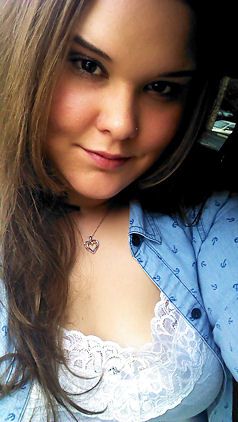 Me...Hi. :]
I like doing the old time photos but..the service at this one was horrible. I guess that heppens when everything is doine by 15/16 year olds. We used to have 2 in town but only 1 remains.
anyways...playing in walmart
---
Yup. XD

In black and white and red. Lol.
=)
---
So ill semi jump in on this, not big on putting myself out there like that, hence the reason why i don't have a facebook.. So here's a little bit! =)

1st my eyes, 2nd view from my home, 3rd wedding feet and 4th wedding dress
---
GUARDIAN OF:
~~Figgis-CT~~Cyril-HM~~McGoon-DT~~Lana-CT~~Riley-Baby ~~
~~Trinette-S.I.P.~~Krieger-S.I.P.~~