Banned
Join Date: Dec 2010
Posts: 17
Greetings!
---
Well hello there everyone! I thought I would take some time to introduce myself! I have been breeding bettas for over 7 years now, since I was 19. I was a member of the IBC for years but did not renew my membership this year because I moved across the country and did not think I would be able to breed for quite some time.
Apparently bettas are just too addicting to be away from for long though! I just recently bid on 2 new spawning pairs on Aquabid. I do not have any bettas right now but the new ones will be here around the 21st of this month. I am very excited!!
I have never really joined a forum before, but a friend of mine from the IBC suggested that it might be fun to join a forum and be able to talk to fellow betta lovers and share my knowledge with those just starting out! So here I am!
I look forward to talking bettas with all of you!
Here are the 2 males I will be getting from Aquabid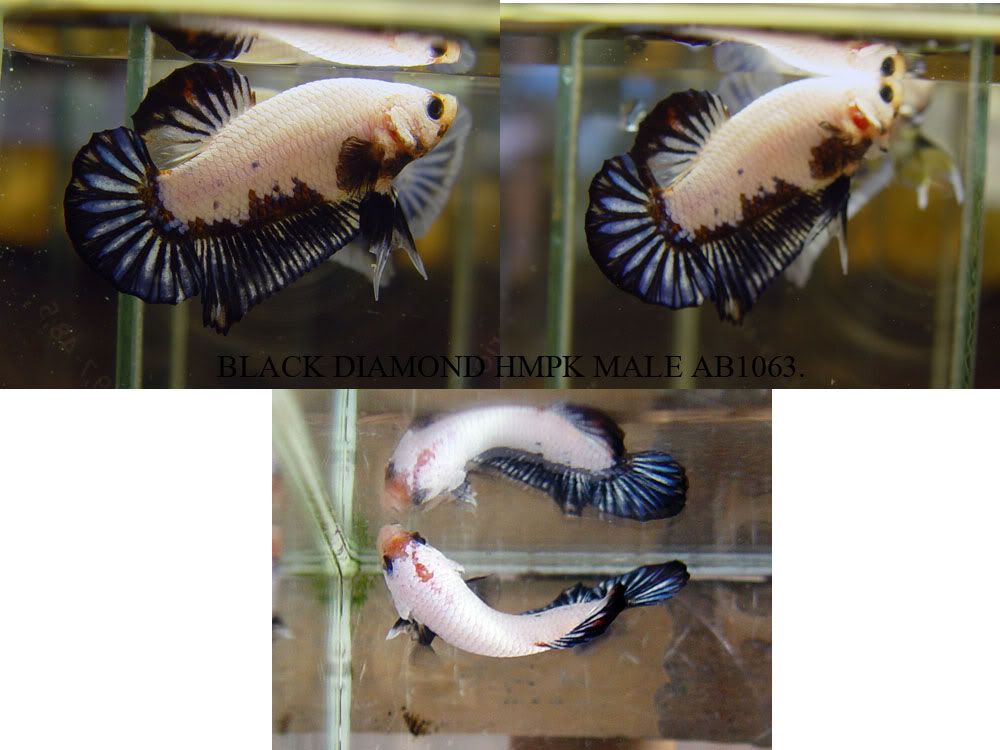 Welcome to the forum FiestyFins :)

It looks like you've got some really pretty boys heading your way.
---
Welcome to the forum!!

I love your HMPK. Beautiful color and shape. :)
---
"Whoever said fish were low maintenance obviously never owned fish"
Banned
Join Date: Jul 2008
Location: Central Texas
Posts: 27,607
Hello and welcome to the forum.
Welcome!! It's wonderful to have someone else so experienced with breeding and bettas to join the forum!! Glad to have you here and your new fish are amazing! :D
---
Bettas
Proud owner of Victor, the Royal Blue VT!
Other Pets
Magic, the Black New Zealand Bunny!
Welcome! Those are some gorgeous boys you're getting...would love to see their fry. :)
Banned
Join Date: Dec 2010
Posts: 17
Thank you all for the warm welcomes! I'm already having so much fun looking around here and reading about everyones bettas! I wish I had joined a forum sooner!!
Wow, those are some awesome fish you're getting! Welcome!
---
Sequin (m), Shortcake (f), Westley (m), and Sir Righty of Walton (m).
Awwe, they are so pretty! love them!

welcome to the forums =]
---
Sometimes goodbye is a second chance <3

"We got our backs against the ocean, it's just us against the world. Looking at all or nothing, babe it's you and I"


those are two pretty boys you got there! Welcome to the forum