What do you like to do when it snows?
---
It is snowing here! After feeling like I was sledding in my car when I was forced to drive, I like to watch my orchids bloom. When there are no flowers outside, it is nice to see flower spikes and blooms forming on indoor plants.
Here is one of my 3 year old orchids that just started blooming today. It will certainly brighten my day after shoveling a bunch of snow.
Another one that will be blooming this week smells like cotton candy!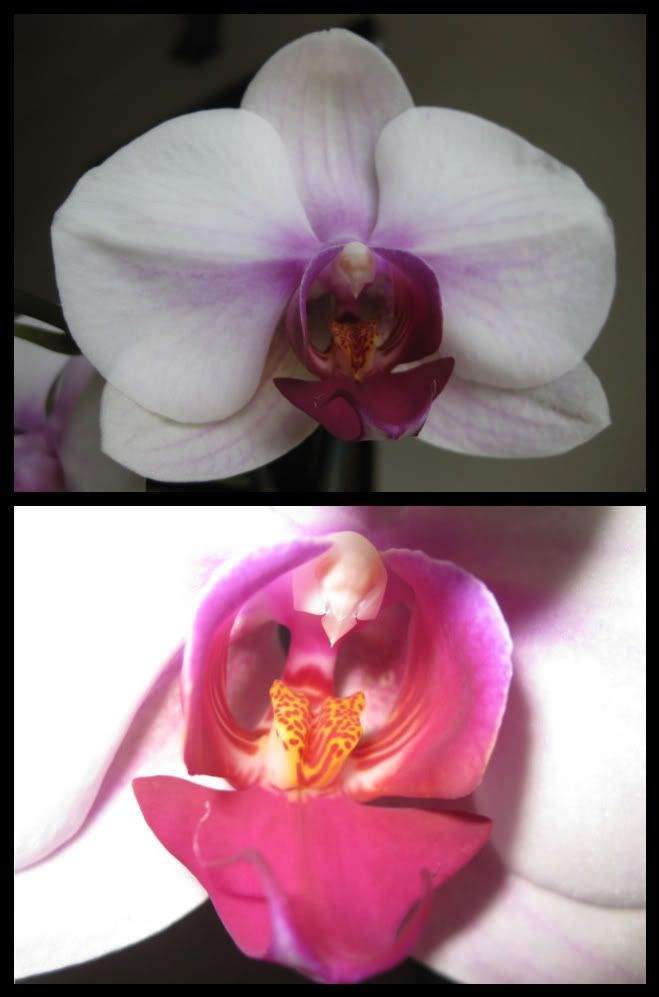 tose are beautiful flowers. My favorite has alwways been pansies :) I like doing the traditional kid stuff- snowmans, snowball fights, snow angels, sledding on a garbage lid lol
---
Five Boys:
Red, Casanova, Habanero, Falkor, Eragon

Five Girls:
Thelma, Babycakes, Black Sheep, Mystique, Dew
Banned
Join Date: Jul 2008
Location: Central Texas
Posts: 27,607
They are so beautiful! I like pansies, too. One year, we had a big snow in late winter and as the snow started to melt I could see my neighbor's pansies poking up through the snow. It was like a little bit of spring in the dead of winter.
Gawd those are perdy. Im lucky for my Orcids to last a week after flowering let alone having one for over 3 years!!! Erg for snow I hate everythin about the white powder from heel! XD
---
Live, Laugh, and Love.
Orchids are expensive around here. Are they always pretty costy?
---
Five Boys:
Red, Casanova, Habanero, Falkor, Eragon

Five Girls:
Thelma, Babycakes, Black Sheep, Mystique, Dew
Thanks guys! This orchid plant cost around $25. Its blooms last for around 2 months. By the way, I like pansies, too! We have some miniature irisis that almost always get covered in snow in the late winter/early spring.
Lovely flowers! When it snows, I like to stay inside, relax, and watch it.
New Member
Join Date: Oct 2009
Posts: 107
I like to stay inside and snuggle with my husband while reading, watching movies and/or drinking hot chocolate.
Snow! I love it when it snows, in the day time, but especially at night, it is lighter because everything is so white, so it doesn't appear so dark outside. It's very pretty!
When it does, I like making snow balls and throwing them, or making snow ball fights. and what's really cool is when there is ice stuck on the trees, you can pull them off and it has the exact shape and design of the leaf, like a glass leaf. Of course, sledding, I like too!
---
"Life is an adventure full of beautiful things, and a treasure worth more than gold."
I like going snowboarding :)
---
10 Gal. Divided Tank:
Bright orange Male VT Betta - Buckethead
Blackish body with turqoise and red-orange tail Male CT Betta -
Suicune
Other Pets:
2 cats - Stinker(M)and Smudge(F)
1 Syrian Hamster - Rocky (M)
RIP Calypso [12.17.11] and Kwimby [3.29.12]<3