Kloee and Tucker's Puppies are three weeks old and three days today! They are walking and yipping and playing and even growling at one another!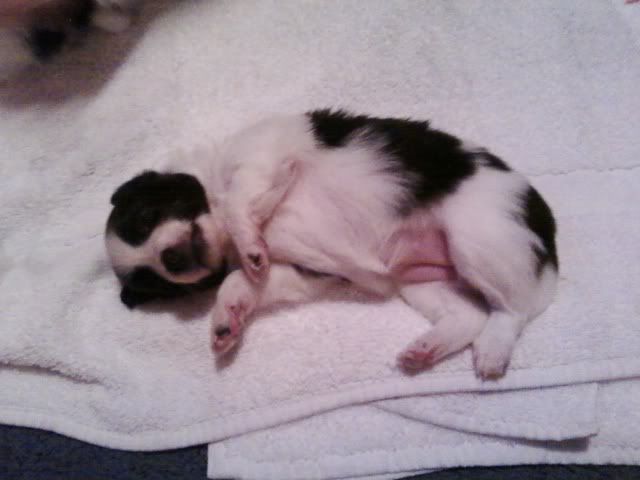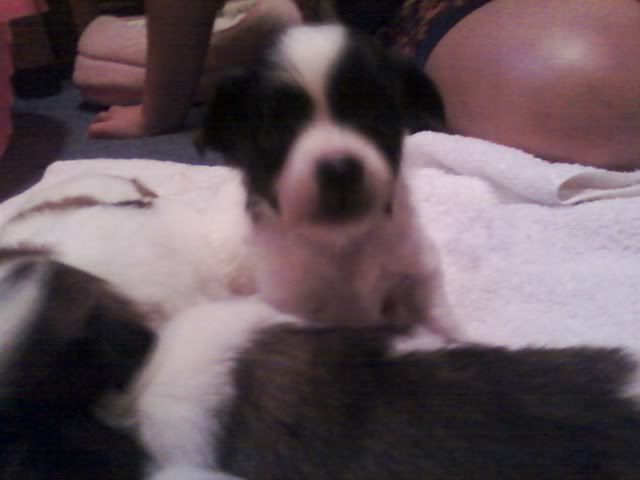 ---
My Fishies:

Apollo the Male Delta Tail
Mr. Mustache the Male Veil Tail
Hercules the Male Orange Dalmatian Veil Tail
Lucia the Female Crown Tail (Sisters Betta)
Ares the Halfmoon Plakat Dragon (Brothers Betta)

They are adorableee! I LOVE THEM!
---
Life with Lupus is still a life worth living.
Dishing out the truth one post at a time


Thank you! I know I keep updating this thread but I cant help it!! I am just so proud:)
---
My Fishies:

Apollo the Male Delta Tail
Mr. Mustache the Male Veil Tail
Hercules the Male Orange Dalmatian Veil Tail
Lucia the Female Crown Tail (Sisters Betta)
Ares the Halfmoon Plakat Dragon (Brothers Betta)

Banned
Join Date: Jul 2008
Location: Central Texas
Posts: 27,607
Puppies are so much fun to watch. I had neighbors years ago in Colorado and their dog's pen was right outside my bedroom window. I used to watch the puppies play and they would make me laugh so hard. :)
aw so cute! my pups havent been outside yet. I cant wait to see how they do out there in the grass:)
---
My Fishies:

Apollo the Male Delta Tail
Mr. Mustache the Male Veil Tail
Hercules the Male Orange Dalmatian Veil Tail
Lucia the Female Crown Tail (Sisters Betta)
Ares the Halfmoon Plakat Dragon (Brothers Betta)

So big now:)
---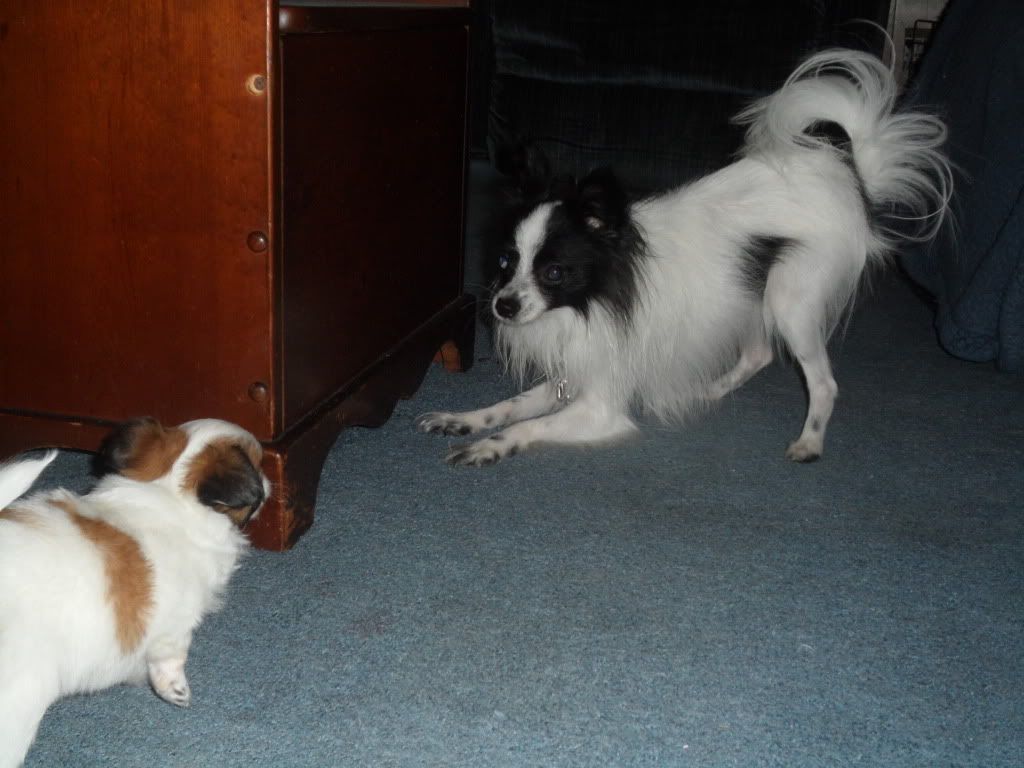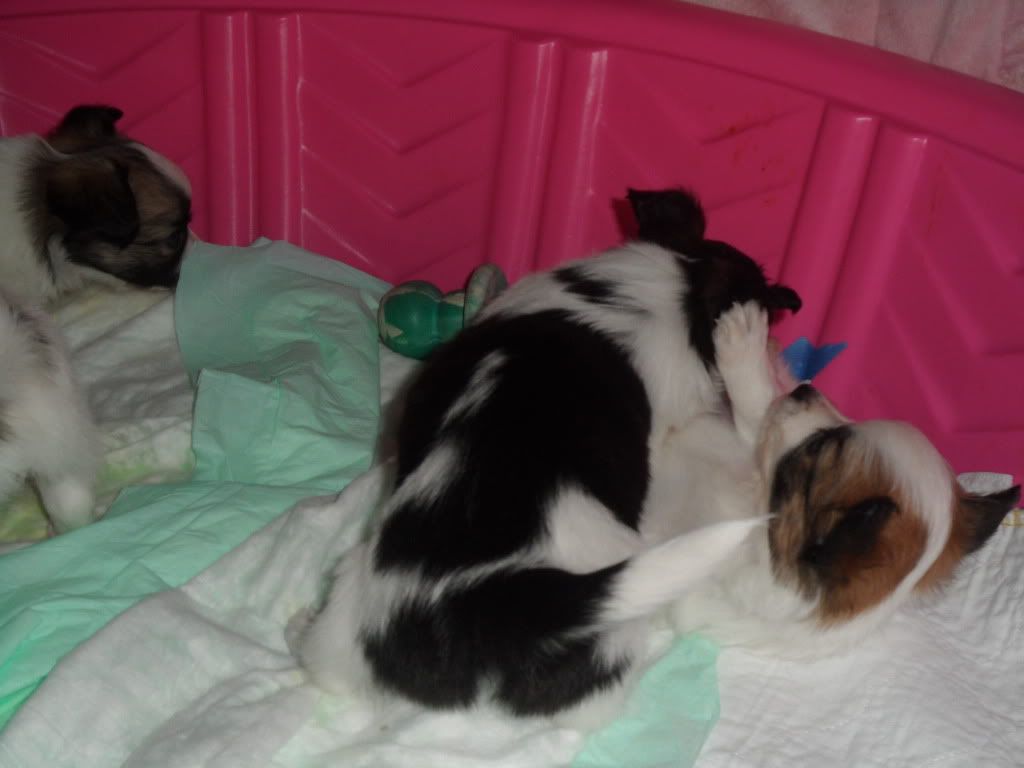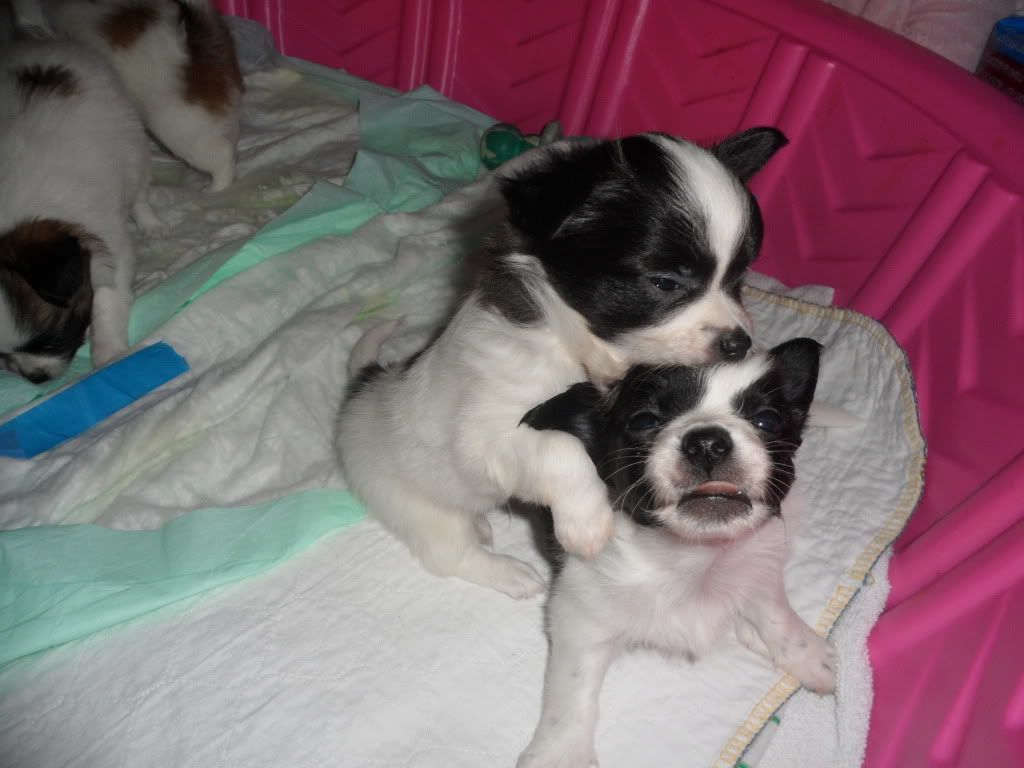 ---
My Fishies:

Apollo the Male Delta Tail
Mr. Mustache the Male Veil Tail
Hercules the Male Orange Dalmatian Veil Tail
Lucia the Female Crown Tail (Sisters Betta)
Ares the Halfmoon Plakat Dragon (Brothers Betta)

Banned
Join Date: Jul 2008
Location: Central Texas
Posts: 27,607
teheh I am glad you guys love them:)
---
My Fishies:

Apollo the Male Delta Tail
Mr. Mustache the Male Veil Tail
Hercules the Male Orange Dalmatian Veil Tail
Lucia the Female Crown Tail (Sisters Betta)
Ares the Halfmoon Plakat Dragon (Brothers Betta)