You better pay the rent!
---
LOL!
I opened my window and when I was checking on my cactuses I discovered an intruder who made his little house this last night (how do I know? Well I put the cup yesterday over there and was nothing).
I might leave him in there, less bugs trying to come inside my room. xD!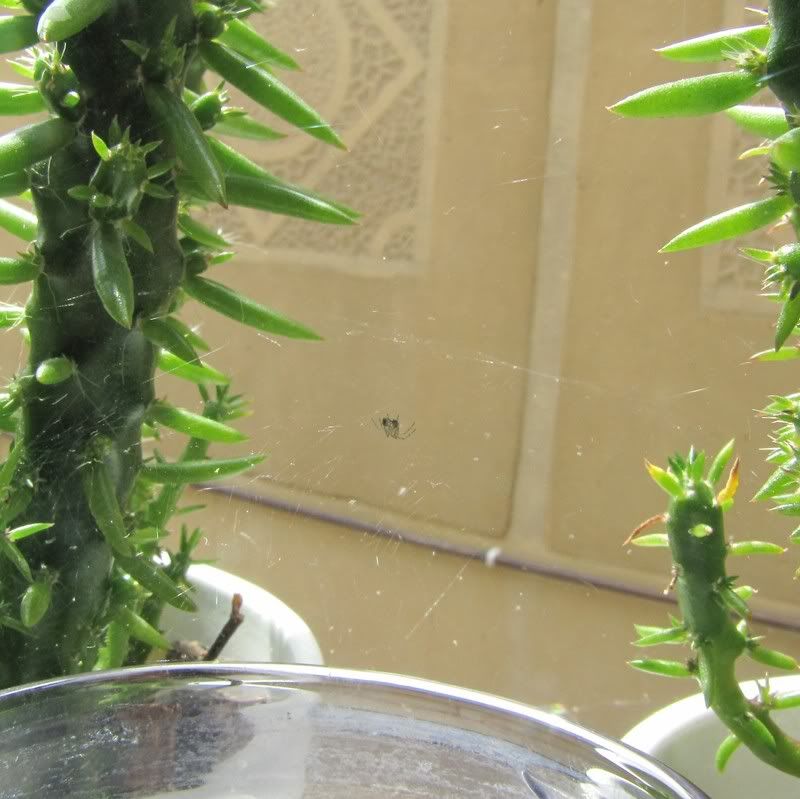 and my cactuses, funny thing, the left one was the "rotten ill piece" of the the right one, I took it off and threw at the other empty vase because I was too bored to throw them at the bin... Look at how it is now! xD!
---
That's me on the photo alright.
Those are some crazy looking cacti! Cute little tenant too. :)