Zzzzz.

I found him. He was hiding in the anubias leaves so, I couldn't see him. :l

But he's pretty scared, he's been hiding in little nooks and crannies, and mostly dwells at the bottom. I dunno what's wrong, I acclimated him. I might consider moving him to the 2.5g.
AAWWWW SAKURA! *EHUGS!!!!* you need it my friend.
Betta Imbellis aka the peaceful betta. It is a separate species of betta not part of the Betta Splendens. It s a species of betta that can actually be house with others of its own type. Aka a betta you can keep more than one of in a tank.
http://www.seriouslyfish.com/profile...ecies=imbellis
In other news... Looks like I will be getting that 35 gal saltwater tank !!!!!
---
_____________________________________________
Bettas - TOTAL COUNT - 18
Thoth, The Red VT twins - Fred and George, Motoko. As well as Bloodmoon and SilverKnight, Zypher, Bobber, Quetzalcoatl, Tsuruko, Shinobu, Mistume, and Su. Introducing, The Duke. 4 unnamed.
RIP- All those loved and lost. Forever Missed.
I now add the name of Prince Poppycock to the list. forever loved and forever missed.


I did a 25% WC and now the readings are .5 for ammonia and 0 for nitrIte.

Why would the ammonia go UP after a WC?? Since it's normally .25, it went up .25 after the WC. I added a little prime and normal amount of stress coat.

Silver - an achor worm??

Sakura - That sucks :(
---
---
Last edited by Tikibirds; 04-02-2012 at

08:48 PM

.
that's what I thought Tiki! Darkmoon didn't think so, but it was before I had that clear picture.
it kinda looks like that thing that grew out of Sushi's nose.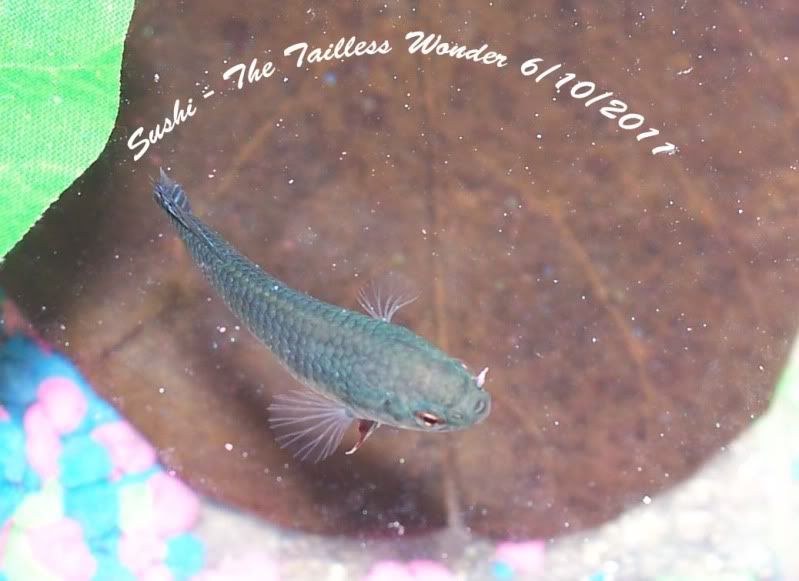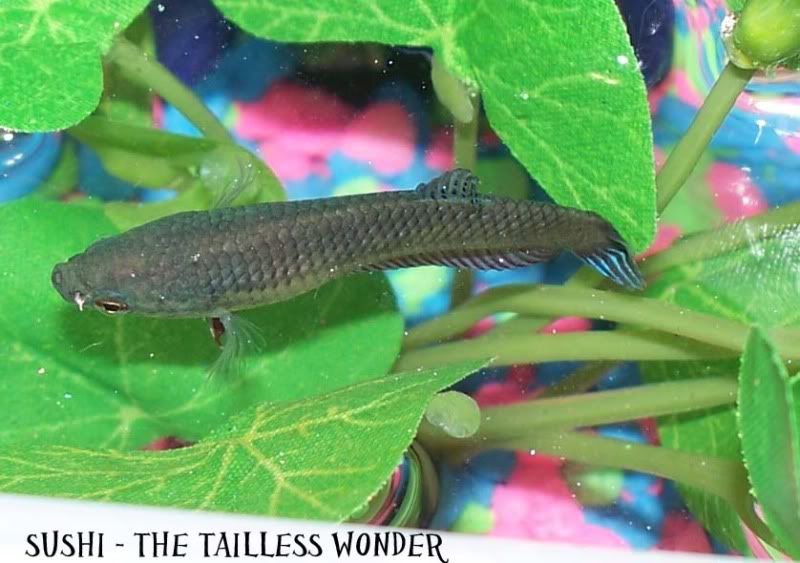 I dont know what it was but with daily WC and AQ salt it went away
---
Banned
Join Date: Jul 2008
Location: Central Texas
Posts: 27,607
Sakura, I,m so sorry about your situation. That sucks big time.
I thin he's pretty... but no idea why he's that much
Tags
0_o , banana !! , bettathanyou , cornucopia=not yummy , eat the cheese , eyeballs!!!!! 0.o"o.0 , i started a trend - maisy , like a thread in a thread , tag bombed! , tag! you're it! , taggy mctaggerson , taggy mctaggerson ii , that is dobby's cheese , throw the cheese