Ohhhh nomnom nom bring me some!
yeah the pet store person said they're sensitive about water quality, and another pet store person said a cycling tank would be a bad place, and to keep the snails out until its done cycling.

It was cute when Swish like, just hovered over Darroh, and then swam away, but now im going to watch Swish's every move.and hope Darroh comes over to eat this lettuce leaf.


panda sounds soooooo good.
upon closer examination of Darroh's antennae, it looks like one is definitely a stub, and one he just pulls in close to his head, especially if Swish is nearby. And if Swish gets too close, pop! Darroh is back in his shell.
Hi, I was gone all week because my grandfather was in the hospital and we went to go see him. He's doing better now, but not fantastic, but he's no longer in the hospital which is good.

What I miss?

Oh, btw I may have to go to a petstore and look at bettas :P I gave up buying them for lent and actually ended up just not really going into petstores the whole time O.o also I need a new snail because Frank died :(
---
Kirijama | Cap'n Amurica'
Cats that look like hitler?

Anyway, Im glad your grandfather is feeling better. :) you didn't miss anything on my end. I don't remember what we really talk about all that much. But welcome back!
welcome back! i got a rabbit snail. actually got some decent photos on my DSi, i'll post them if i ever get the thing back from my 3 y/o sister
Quote:
iki, when you test for nitrates, you shake the 2nd bottle super super well, don't you? I've been told if you don't shake it until your arm falls off, you get false readings. Same for shaking the test tube after you've put the 2nd bottle drops in.
yeah but i'll try again.
and why are all the lights flickering? its not storming out or anything
My heaters are plugged in but one outlet is 150 watts which is like a normal light on high, 50 on another socket and in the kitchen is another 50 watts. That's not enough t cause ALL the lights to flicker is it??
I unplugged everything but the filter and turned off all the lights...CrEePy
Bubbles had his blood tests today and no lyme disease or heartworm but tested positive for some other tick disease that starts with an A. He's on meds for a month
how long do I leave the cucumber in the tank?
---
---
Last edited by Tikibirds; 04-11-2012 at

10:11 PM

.
I have to move... so in 3 weeks time I Get to drain and tear down my 33 and drain my 10 (the plants are absolutely thriving! I hate to do this but no choice).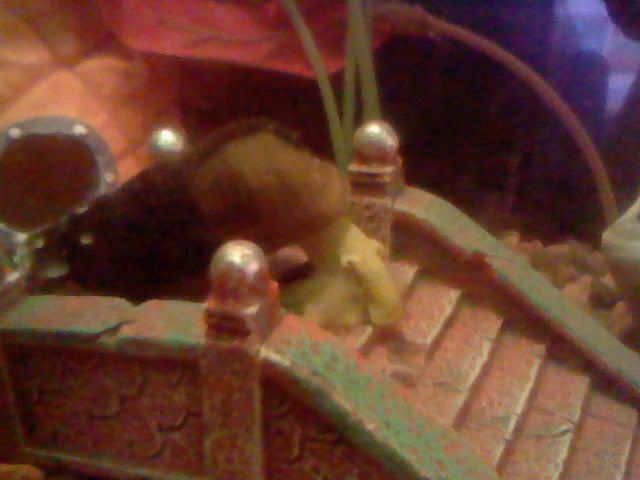 i need a real camera.
Tags
0_o , banana !! , bettathanyou , cornucopia=not yummy , eat the cheese , eyeballs!!!!! 0.o"o.0 , i started a trend - maisy , like a thread in a thread , tag bombed! , tag! you're it! , taggy mctaggerson , taggy mctaggerson ii , that is dobby's cheese , throw the cheese