OH the other day i was moving a particularly tiny rabbit snail around the 29 gallon, and today i found one that was kind of a bit bigger. and i think i have like 2 babies in there. Not including Burrow

oh thanks mo x3
I suppose i should go do a water change on my overstocked tank.
I ca't wait till i get paid so I can buy a light strip. My plants are dying :(
---
"window shopping" on planted aquarium central. i want vallisneria and cryptocoryne spiralis
Back from an awesome weekend at fanime! :3

But when I got back Rio and Mr. Dragon were gone from unknown causes :( :(
---
Kirijama | Cap'n Amurica'
Banned
Join Date: Jul 2008
Location: Central Texas
Posts: 27,607
I would love to get another betta but I'm just not sure what my future holds. I have 9 right now and I don't want to have to end up rehoming them if we end up moving.
Hey, I love you guys too. That's for noticing :D sorry about your fish, rocky :/
---
6 Betta Splendens
ok my friend is planning for her new fish. she bought a big bottle of aquasafe i think, or something that takes 1 tsp to 10 gallons. she has the same 1 gallon tank i have. can she do like 1/8th of a tsp for the 1 gallon?
when i'm changing the 1 gallon, i am usually changing the 3 gallon at the same time so i just do half a tsp for 5 gallons with my conditioner that takes a tsp per 10
HI DIABLO
Rocky :( you have lost several lately haven't you :(
Effie's bubble nest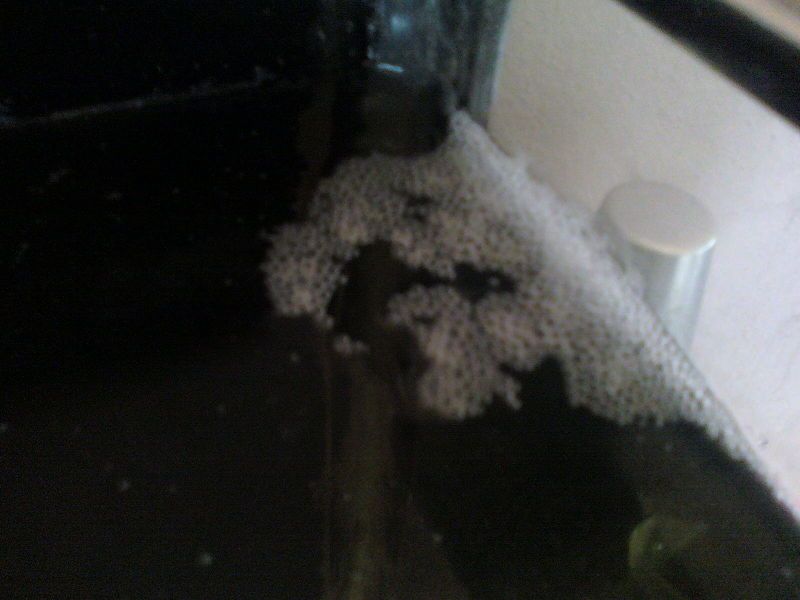 She cracks me up. I almost want to like, add guppies instead of making a sorority, because she's so calm and sweet, but idk how she'd react to them.
---
Last edited by djembekah; 05-28-2012 at

06:27 PM

.
Banned
Join Date: Jul 2008
Location: Central Texas
Posts: 27,607
Thanks guys, and ya I have lost several lately :(

Anyone know how many girls can go in a 10 gallon sorority?
---
Kirijama | Cap'n Amurica'
Tags
0_o , banana !! , bettathanyou , cornucopia=not yummy , eat the cheese , eyeballs!!!!! 0.o"o.0 , i started a trend - maisy , like a thread in a thread , tag bombed! , tag! you're it! , taggy mctaggerson , taggy mctaggerson ii , that is dobby's cheese , throw the cheese