wow it got hot outside today may think i need to hide in my room where it's cooler
---
( ) ( )
(^.^)
@( > >)
" " ^^ ^^ " " " – Mister Bunny the new voice of reason hee hee
Member
Join Date: May 2011
Location: Elk Grove, California
Posts: 10,782
It's been in the 90's here. I hate the heat.

Bekah, names are soo hard! And if you can get me a really good pic of Effie, especially her ventrals, I might be able to tell if she's a guy or a girl for you. I've heard of females bubblenesting on occasion but I haven't heard of one who has bubblenested as much as Effie has.
it was a balmy.... 6 degrees... 43 in American terms
Member
Join Date: May 2011
Location: Elk Grove, California
Posts: 10,782
I keep forgetting Newfoundland is sub-arctic. You know, I would probably be pretty happy in that kind of weather.
Banned
Join Date: Jul 2008
Location: Central Texas
Posts: 27,607
I couldn't take sub -arctic temperatures.
I have a new tank. A 29 tall. It was 50$ cheaper than the 29 long. Got a bunch of plants too.
My puppy likes chewing my finger nails.. Too bad that involves biting my whole finger. xD
Posted via Mobile Device
here's a really dark pic of Effie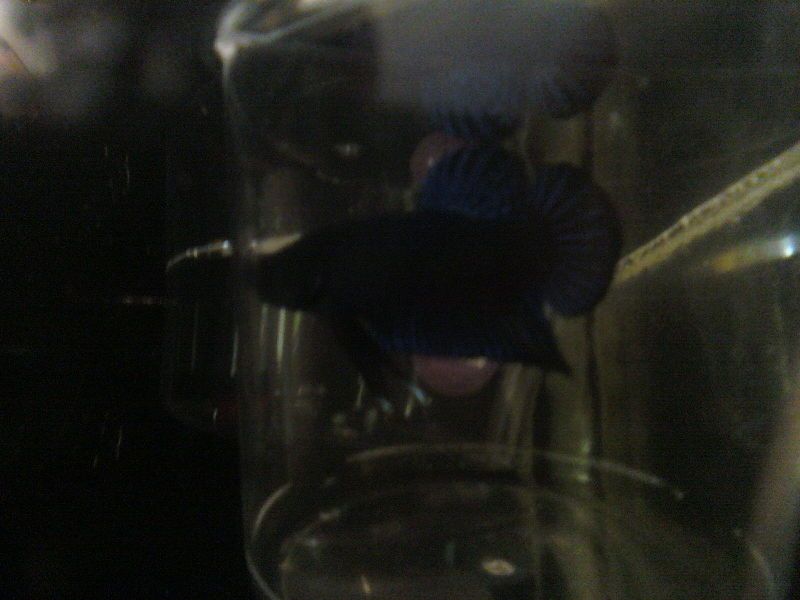 here's another one
and another random pic
if she's a boy idk what i'm gonna do ;-; i'm not supposed to have 3 tanks lol. if i have four...egads u.u she was a steal if she's a boy though
edit: OH here's the green girl. who wants to help me name her? :D\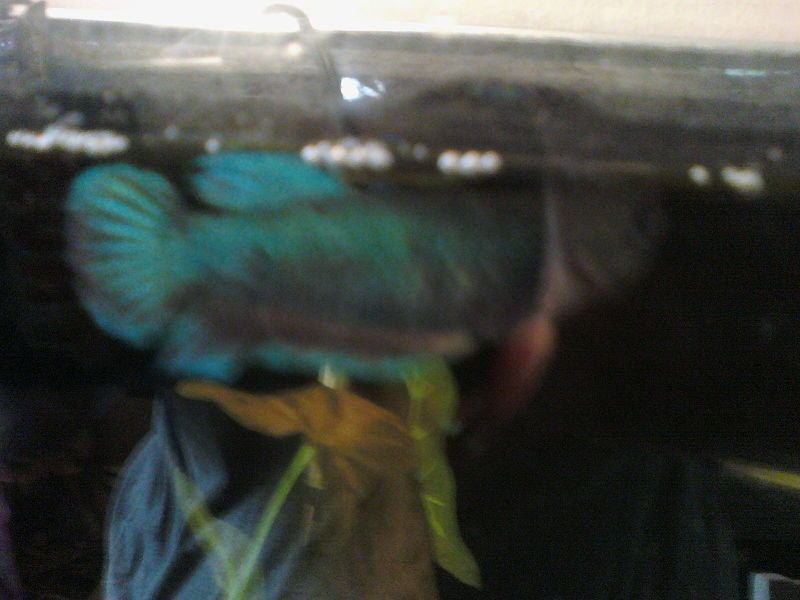 ---
Last edited by djembekah; 06-02-2012 at

06:46 PM

.
Member
Join Date: May 2011
Location: Elk Grove, California
Posts: 10,782
I hate to break this to you Bekah but I'm pretty sure Effie is a boy. The ventrals are straight down, whereas on girls the ventrals are different.
Maybe if you look at one of your other girls you can see the difference.
Female ventrals are the top pic, male ventrals are the bottom. It's a lousy pic because I can't draw with a mouse.
Effie is a lovely halfmoon plakat and would probably have cost you $16.99 at Petco.
I have to agree.. She looks like a fighter coloured plakat to me. Which is a killer deal since plakat can be expensive.
Sakura, can I post a photo of Maja? She doesn't seem to fit the image but I'm 100% sure that she's a girl.
Posted via Mobile Device
Tags
0_o , banana !! , bettathanyou , cornucopia=not yummy , eat the cheese , eyeballs!!!!! 0.o"o.0 , i started a trend - maisy , like a thread in a thread , tag bombed! , tag! you're it! , taggy mctaggerson , taggy mctaggerson ii , that is dobby's cheese , throw the cheese