Yeah. I think only 10-20 will survive to adulthood. I do have a pair coming in from Thailand. These hopefully will have a large spawn as I would love to have good Experince with raising bettas. Plus, they cost me 80 bucks, so I want to earn my money back on them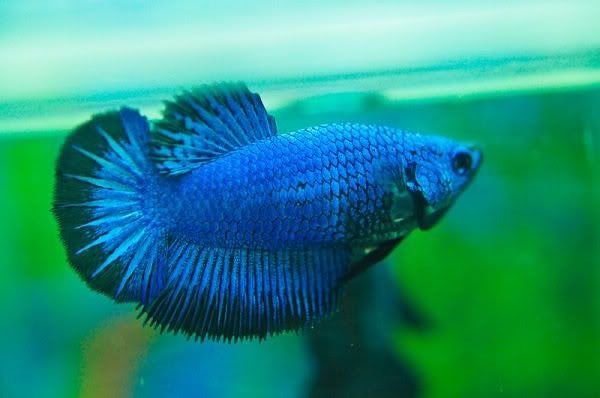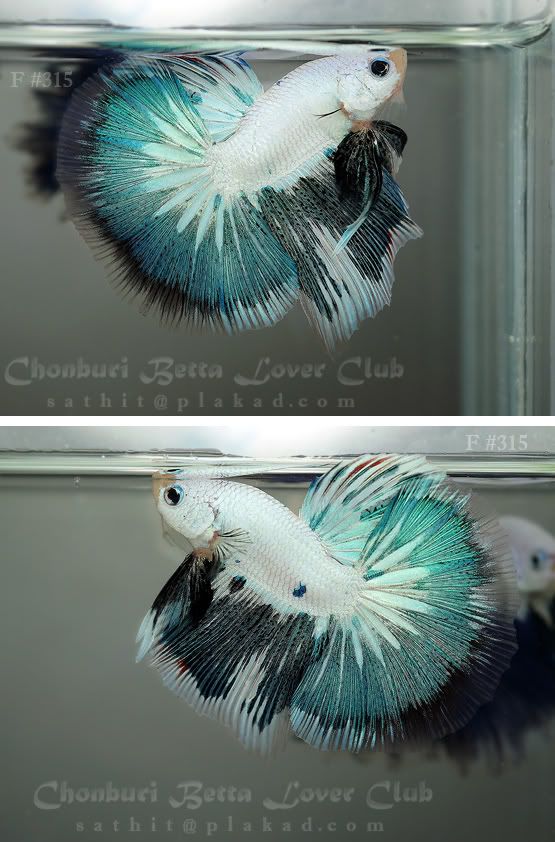 ---
Member
Join Date: May 2011
Location: Elk Grove, California
Posts: 10,782
Very pretty. I'm sure you'll do fine raising them.
Thank you! My dad finally agreed to raising the temp in the house so I don't have to heat the jars anymore
---
good deal :)

i still can't decide what i want to do for my divided 5 gallon. NPT? just a few live plants? or just fake plants because i'm lazy S: idk
Quote:
Stubby must just be a runt. Poor guy. But he seems happy enough. I mean, he must be eating something because he's still alive.

Levamisole is the only medication that treats nematode worms like the camallanus worms that I'm plagued with. Fenbendazole will treat the larvae and eggs of those but it won't kill the adults. Levamisole is the only med that will. Although, if your betta hasn't got camallanus worms then there's no need for that particular med. As far as I'm aware, nematodes are the only type of parasite it will treat. I've treated my bettas with levamisole as a bath and it didn't have a negative effect on them.

Some studies show that garlic has some antiparasitic properties and immune system enhancers but the main reason we use garlic for fish is that it's an appetite stimulant and flavor enhancer. It covers up the taste of medication in medicated foods so the fish will eat them. Like hiding your dog's pills in a piece of hamburger.
Yea, Mr. Stubby is just plain cute, and I can actually recognize him, which is always a bonus for me!
O__O I guess you had no choice. Dawn told me they don't react well to it.
Man, I've been searching for those garlic studies forever, do you have any links?
The only link I found was
this,
from way back when. An intensive study that found it takes an average of 5 weeks, I think, to remove internal parasites (tapeworms?) from discus. If you have anymore intensive studies (as I am trusting "forum folklore" less and less these days) then I would be thrilled to read em.
I may have to try it as an appetite enhancer, depending on how Gilbs reacts to the meds.
Again, WHY does he have to do this right before my exams?!
---
taking a break from fish-keeping.
3 lovely male betta still keep me company.

Because he loves you enough to torture.
Member
Join Date: May 2011
Location: Elk Grove, California
Posts: 10,782
It's possible Dawn means they don't react well when levamisole is used internally as in a medicated feed. In general, it's best for it to be used as a bath/solution. Some meds can be used internally (like kanamycin) and some can't. I think it absorbs differently when used internally than when it is absorbed through the gills.

In my own personal opinion, I would never rely on just garlic to rid a fish of tapeworms. Unfortunately, the information I've found on garlic as an antiparasitic are inconclusive studies and hearsay. It won't hurt when used in addition to an antiparasitic med but I don't believe garlic alone can rid a fish of them. I mainly use garlic (Seachem Garlic Guard) as an appetite enhancer/stimulant.

In related news, there've been inconclusive studies on the use of garlic as an antiparasitic in horses too. Read about it in my Thoroughbred magazine. I spent the rest of the day trying to imagine a horse eating a garlic clove and enjoying it. o.O Ever bit into a whole clove? It's spicy!
Member
Join Date: May 2011
Location: Elk Grove, California
Posts: 10,782
By the way, where did Dawn find her info on bettas not tolerating levamisole? I have found nothing in my research.
I swear to god, my sister and mother are going to make me snap!
fuzz is gone from sluggles
---
I haven't seen my parents formats and they've dropped my teenage brother off on me to take care of while they stay at the hard rock.
It's a good thing my brother and I get along well.
---
Sunshine!
"I am not afraid, I was born to do this." -Joan of Arc
Blogger at
Hello Wench
Tags
0_o , banana !! , bettathanyou , cornucopia=not yummy , eat the cheese , eyeballs!!!!! 0.o"o.0 , i started a trend - maisy , like a thread in a thread , tag bombed! , tag! you're it! , taggy mctaggerson , taggy mctaggerson ii , that is dobby's cheese , throw the cheese