Quote:
TIKI, Uncle Iroh is sick you say?! Have you tried putting tea in his water?!
I don't think he is sick, but I also can't figure out why he is always clamped and sulks in the corner. tea you say? maybe some tannins wouldn't be such a bad idea :P
did you see the season finale of Korra?
and dude: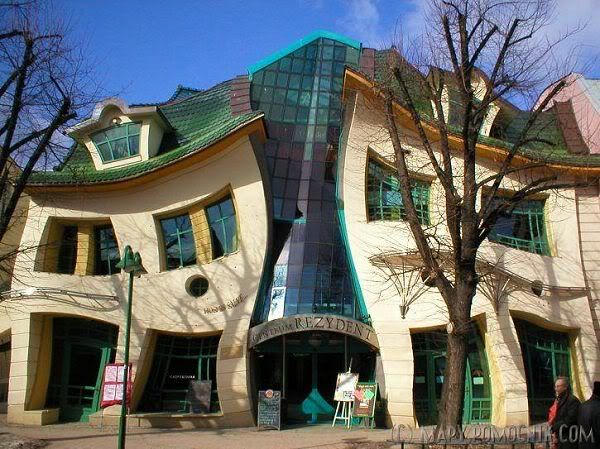 ---
---
Last edited by Tikibirds; 07-26-2012 at

07:02 PM

.
hahahahahaha rof lol @ dramaqueen! That was good, thank you.

Oh poor cat. I have 3 rescues, and they freak out too, but they just freeze, and claw, and bite, no screaming. That has got to be horrible. When i took pooka to the vet, left him and picked him up, they said they thought he would die, because when they rolled him on his back , his eyes rulled up into his head, and he must have had a stroke.

I freaked out.. I said i didnt think that was the case, he was just terrified, had never seen another human ever, nor been in the car, blahblahblah. She just looked at me and smiled.

Its beens 4 more years and im glad he is still here. Pook is the one that will just let me go so far, then he bites or scratches. The runt, baby, is pretty cool cat, nice, and her sister beast, well, you know. =) even now if i put her on my chest, roll her over to cuddle a little bit, i can hear her deep breathing, poor little thing.

I dont think that will ever change. I dont think I could stand listening to one of them screaming. Thats so much fear.

Can they do an xray instead of ultra sound? Thats fast and they just stand on the little table, and click, its all done.

Tiki? what is the building? is it real? man i love it!

Mo? pictures? who is mom and dad? I read your post on breeding today, was thinking about buying some 'grow your own' but im concerned about growing the worms, uck.. I dont mind growing brine, now that I know how.

When i was very little brine came with my science kit. Suppose to put them in the little round thing, the size of a 50 cent piece, with sides like 1/8 inch and add water. I tried and tried and tried. Never worked. But then about 15 years later, I tossed them in a pitcher of bubbling water and wow, there be shrimp galore! They got really big too. Was a good thing.
---
Last edited by Aahnay; 07-26-2012 at

07:16 PM

.
All I know is that the building is in Poland someplace.
---
it says Mary something.com I can't make out the 2nd word. I found it on a blog called curious places
http://curious-places.blogspot.com/2...ot-poland.html
If I ever go to Japan, I want to go to the alice and wonder land resturant:
http://curious-places.blogspot.com/2...ant-tokyo.html
and Namja Town
http://www.sunnypages.jp/travel_guid...amja+Town/1776
Quote:
Namjatown is an indoor amusement facility located on the second floor of Sunshine 60. It has 24 attractions inside of 6 towns, including ice cream town and gyoza town (Japanese dumplings), where you can enjoy famous restaurants from all over Japan.
The amusement side of things can be more cryptic. The gyoza town side of namja town is a nostalgic trip to showa Japan, complete with hole-in-the-wall bars that speak back when you open the door. There are lots of hidden attractions - put your hand on the window, and it starts vibrating, the crazy witch that falls from the sky, or the hidden toilets where you can listen to a ghost story.
They also have something like a cat theme park thing going on in there too.
---
---
Last edited by Tikibirds; 07-26-2012 at

07:34 PM

.
wow nice site. There is a place, maybe in NY, that is a party place, for children and adults. I think. Looks a bit like the alice place. They sell pottery there, like decorated plates and cups, and then of course cakes, etc. I saw it on tv once, and always wanted to get a cup from there.
Kinda like
this
? but so much more, and bigger, and fun.. i love this cup too.
Member
Join Date: May 2011
Location: Elk Grove, California
Posts: 10,782
I guess an ultrasound will show more of what her internal organs are up to.
Oh, haha, make no mistake, she claws and bites too. But she's always been champion at growling and screaming. She's the most adorable crabby cat ever but definitely crabby. She can't help it, she was neglected by the neighbors for most of her life so she's not used to being handled. Here's a video of her when I just picked her up and held her, nothing more.
http://s1236.photobucket.com/albums/...umpyKelsey.mp4
Japan loves its amusement parks.
oh yes demon cats. They love to terrorize us
Member
Join Date: May 2011
Location: Elk Grove, California
Posts: 10,782
And yet, what would we do without them?
Is anyone anticipating the Olympics? The Opening Ceremony is in less than 19 hours.
---
~~~~~~~~~~~~~~~~
"The day the power of love overrules the love of power, the world will know peace."
―
Mahatma Gandhi
~~~~~~~~~~~~~~~~
Tags
0_o , banana !! , bettathanyou , cornucopia=not yummy , eat the cheese , eyeballs!!!!! 0.o"o.0 , i started a trend - maisy , like a thread in a thread , tag bombed! , tag! you're it! , taggy mctaggerson , taggy mctaggerson ii , that is dobby's cheese , throw the cheese