Quote:
Relic, I assure you we aren't all like that, sorry you had to meet jerks like that.
Oh I know! It's the same that, not all of us down here are obese,lazy and racist. A few bad apples can ruin a whole bunch.
Oh! and I went to go buy plants and came home with another fish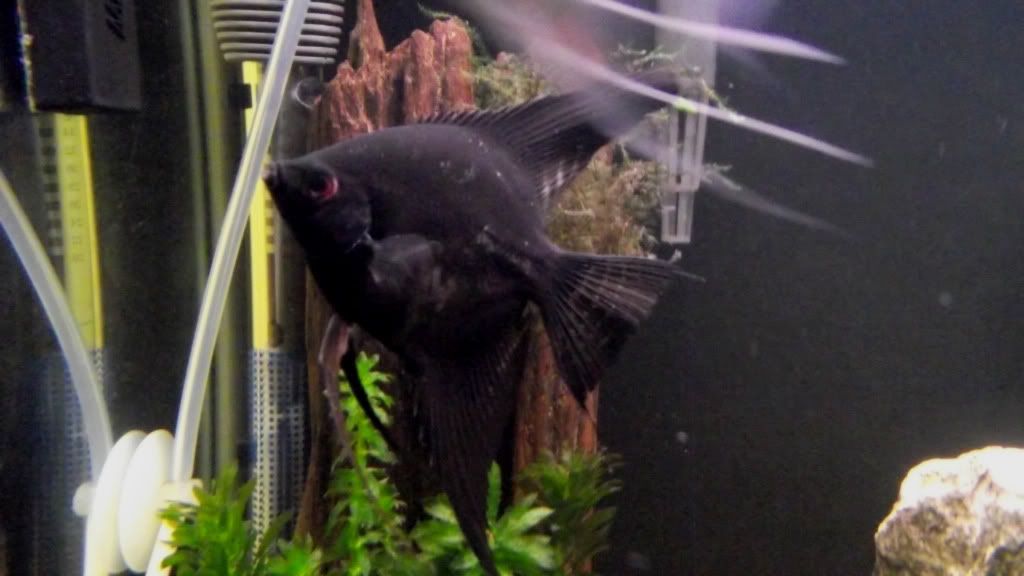 Quote:
Canada is beautiful. I went up there after college with a few friends for a week long goose hunt and some of the people there left a bad taste in my mouth and I haven't been back since. Our guides where a bunch of jackasses who used any excuse possible to make jokes about Americans..some of which where very rude. As a matter of fact I cut our hunt short because one of the guides told me it was the Fault of the American people for the attack on 9/11..he said it was hard for him to feel sorry for anyone who died that day because we brought it on ourselves. After that it was, either I cut the trip short or I break the guy's jaw. It wasn't just him either...lots of folks where very nice to us until they found out we where from the states...once they found that out they avoided us like we had some sort of contagious disease.
After the 9/11 comment they would have had knots on their head if it were me.
Of course I would have matched them joke for joke. They must of had some gall to poke fun at someone holding a gun.
Quote:
Oh! and I went to go buy plants and came home with another fish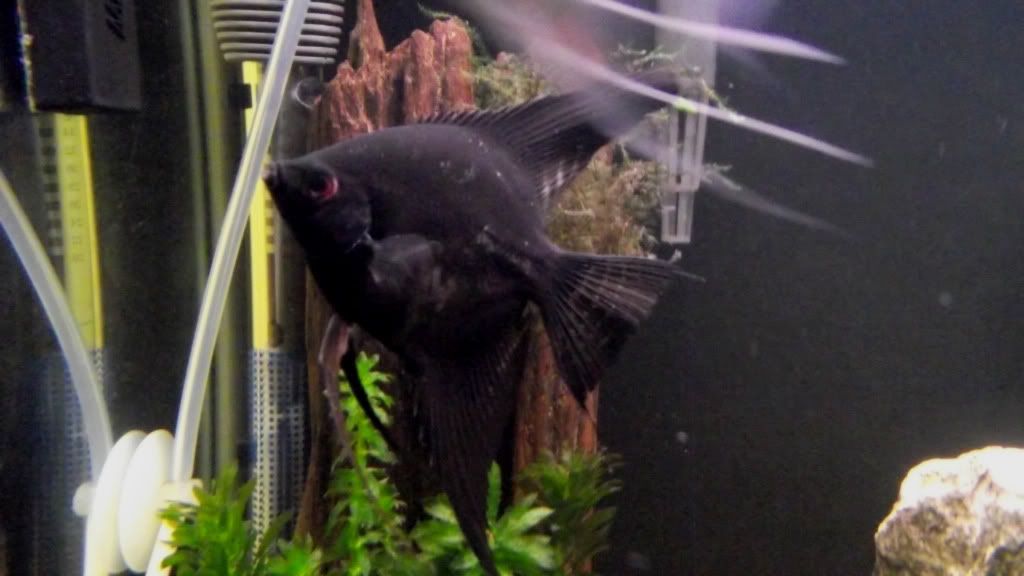 Your new fish is very cute!
Haha, I'm guilty of that when it comes to Bettas, especially. xD
---
You will always be my best friend,
.
Quote:
Oh! and I went to go buy plants and came home with another fish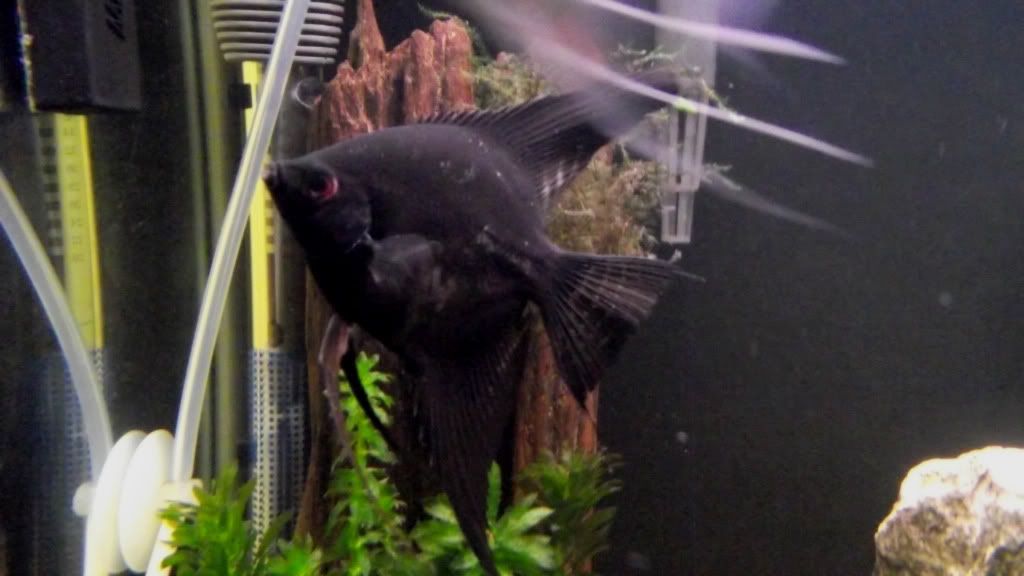 Is that a black angel?
That black fish is so cute!
Relic, I apologize on behalf of the Canadians who are/aren't the way that ruined the place for you. I know I speak to a lot of come-from-aways who are genuinely shocked at the kindness expressed to them in Newfoundland. People would go out of their way to make sure CFA's are feeling good :) Here-
http://www.youtube.com/watch?v=LYn0J...feature=fvwrel
Little laugh for you
Has the worst migraine. Hungry.
---
"Education is the most powerful weapon which you can use to change the world." -N. Mandela
To my journal!
http://www.tropicalfishkeeping.com/j...ourami-592858/
Came home from work this afternoon, and check all my tanks. Peach was on her side breathing hard, and looking suuuper pale. :( i cupped her and I'm floating her in the 29 gallon. She will lay on her side and then scoot around on her tummy on the bottom of the cup, then lay down and breath hard again. She doesn't look like she's got any injuries, but idk what's up. time to scour the disease section, maybe put her in a one gallon with epsom salt, but only partway filled.
Came home to a baby snapping turtle in my room, in a cup. O.o
Posted via Mobile Device
Lol think i WILL put her in another castle!


baby snapping turtle in a cup??? Why/how
Tags
0_o , banana !! , bettathanyou , cornucopia=not yummy , eat the cheese , eyeballs!!!!! 0.o"o.0 , i started a trend - maisy , like a thread in a thread , tag bombed! , tag! you're it! , taggy mctaggerson , taggy mctaggerson ii , that is dobby's cheese , throw the cheese