Member
Join Date: May 2011
Location: Elk Grove, California
Posts: 10,782
I can draw with a pencil but that's it. No way would I try my hand at art, not with a brother who went to the best art school in the country (for an expensive degree that he doesn't even use).

I used to be creative too. Meds killed that pretty good. I used to have emotions too. Now I feel like a Vulcan. Please, call me Spockina.
I know how you feel sakura, except my lack of emotions isn't from meds it's from too many years alone. Hmmm and perhaps a chatty brain....and social anxieties.

Eh anyways live long and prosper!X3
Member
Join Date: May 2011
Location: Elk Grove, California
Posts: 10,782
Sometimes my brain is like a dog with a bone it shouldn't have. I keep having to tell my mind, "Drop it! Just drop it!" @_@
my lack of brains is from my meds... still would rather be stupid with meds than near manic without them.
Deffinatly know that sakura, my mind never shuts up! XD

But my problem is the sweet sadness of melancholy is an easy trap for me, it's like an old friend. Always there beckoning me into the darkness and despair. I spent so much time there it's almost comforting.O_O
got another project like the other one in mind, so been doodling silhouettes of my bettas!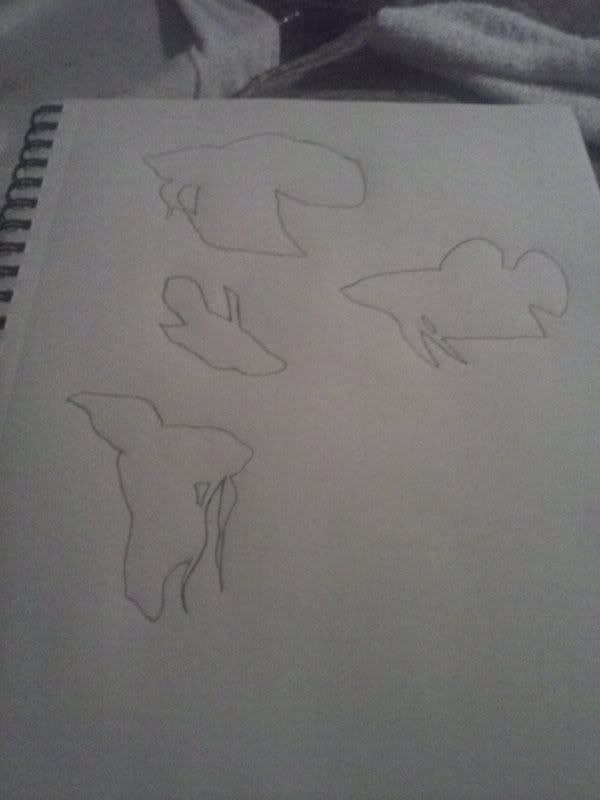 Midnight and I am home. Waking up at 6am tomorrow for school. Why do I do this to myself.
Posted via Mobile Device
oh my goodness looking at tiny Reuban pics
went from this
to this
Aw! I'm near dementia. This paper was due Friday but I had to babysit all week so I'm cramming it together now. Worst weekend of my life. I did make Italian shortbread cookies for my bakesale tomorrow! But it means I have to wake up in like 4 hours

Q-Q

Wretched day ahead.

I used music to crawl out of the dark despair of depression when I was alone. Specifically, the sad melancholy of Jakob Dylan and Atlantic Canadian Nathan Wiley. Used to write sad poetry too. Like, the kind that could turn an optimist into a puddle of hoplessness. I used to do cool visual art in pencil and paints but now all I do is doodle on my books in school :/ Hope you feel better soon!
---
"Education is the most powerful weapon which you can use to change the world." -N. Mandela
To my journal!
http://www.tropicalfishkeeping.com/j...ourami-592858/
hi all back from work. was busy with the last day of the sales going on but that is good for us i think. even managed to cute a few hours here and there too which helps. the mid manager didn't clock in though she is lucky i caught that since i had to release payroll here's hoping i did it right. almost level my cleric to 100 just 1% to go couldn't get there before work since zoro killed the snake too soon. and got binned on L_O_N so now got to try and get her attendence in before bed thank goodness for time zones or i would have missed a day on her. now to plan how to get rats in the house oooo i think i can fit a cage on the dresser..
---
( ) ( )
(^.^)
@( > >)
" " ^^ ^^ " " " – Mister Bunny the new voice of reason hee hee
Tags
0_o , banana !! , bettathanyou , cornucopia=not yummy , eat the cheese , eyeballs!!!!! 0.o"o.0 , i started a trend - maisy , like a thread in a thread , tag bombed! , tag! you're it! , taggy mctaggerson , taggy mctaggerson ii , that is dobby's cheese , throw the cheese