Quote:
Am I the only one who got the image of dramatic cat going "I am so starving" fishy "but you got food in your bowl" Cat "I am not really a big fan of that sooo can you make me something (cute kitty eyes)". X3

My dog used to be dramatic and she'd sit her head in your lap and stare up at you all sad like until you gave her some people food! :3
Yes!
That is pretty much how it went xD
Anyone used Hulu Plus in replacement of their cable or dish provider?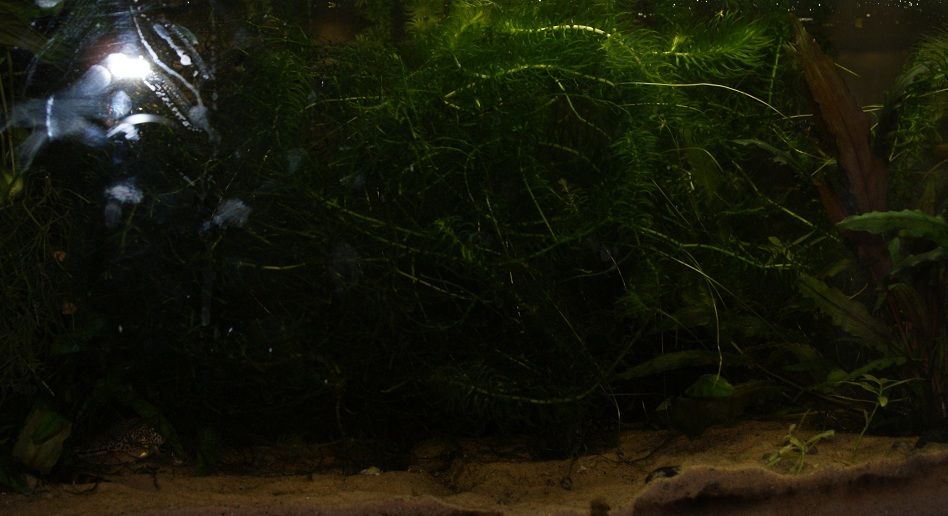 I can't see into my tank anymore. :(
---
taking a break from fish-keeping.
3 lovely male betta still keep me company.

Thats alot of growth in there.

Why do they say 2 clown plecos need like 30 gallons tanks when I have yet to see them go more then 3 inches away from where they landed when I first added them? Both of them just chill in the corner- either in the sillicon grape plant, under the rock, in the chiclid stone but never more then like 3 inches away.

and tanagora is still clamped and skinny as can be but no more fizzies.

Never tried hulu plus but I do have netflix. I never watched TV even when I got cable for free
---
We watch quite a bit of TV. It may work just fine with us. But I am really unsure of it. Hubby's ready to do it. But I'm sitting here going "idk....don't sound right". I cannot find reviews anywhere either.
Quote: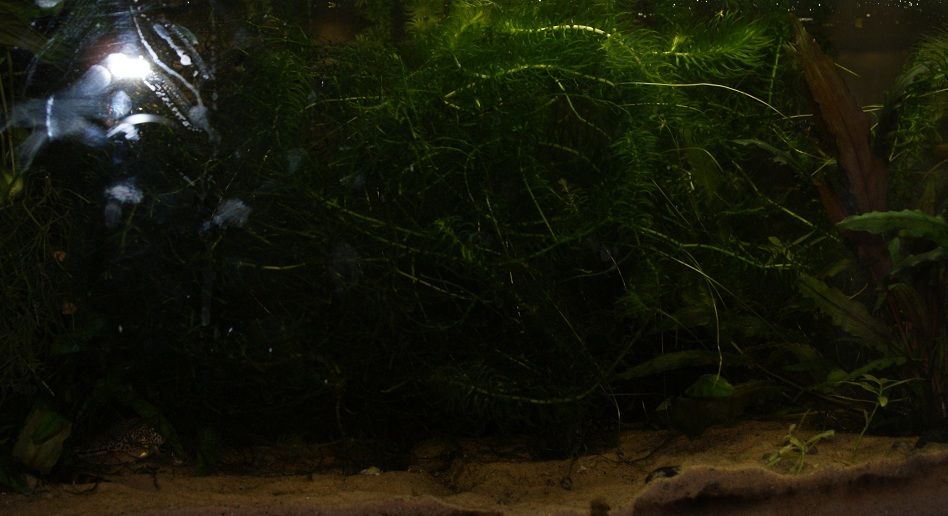 I can't see into my tank anymore. :(
Might need to cut back on some of those plants.
Too lazy! Believe it or not there's 20 some fish in there, and two frogs.
Posted via Mobile Device
Too many.. Two types of crypt, two types of Hygro, hornwort, anacharis, anubias, Marimo, java moss, java fern, amazon sword, two types of Aponogeoton...
Posted via Mobile Device
you should sell some plants to the forum!
-hoardes plants-
... No!
Posted via Mobile Device
Tags
0_o , banana !! , bettathanyou , cornucopia=not yummy , eat the cheese , eyeballs!!!!! 0.o"o.0 , i started a trend - maisy , like a thread in a thread , tag bombed! , tag! you're it! , taggy mctaggerson , taggy mctaggerson ii , that is dobby's cheese , throw the cheese