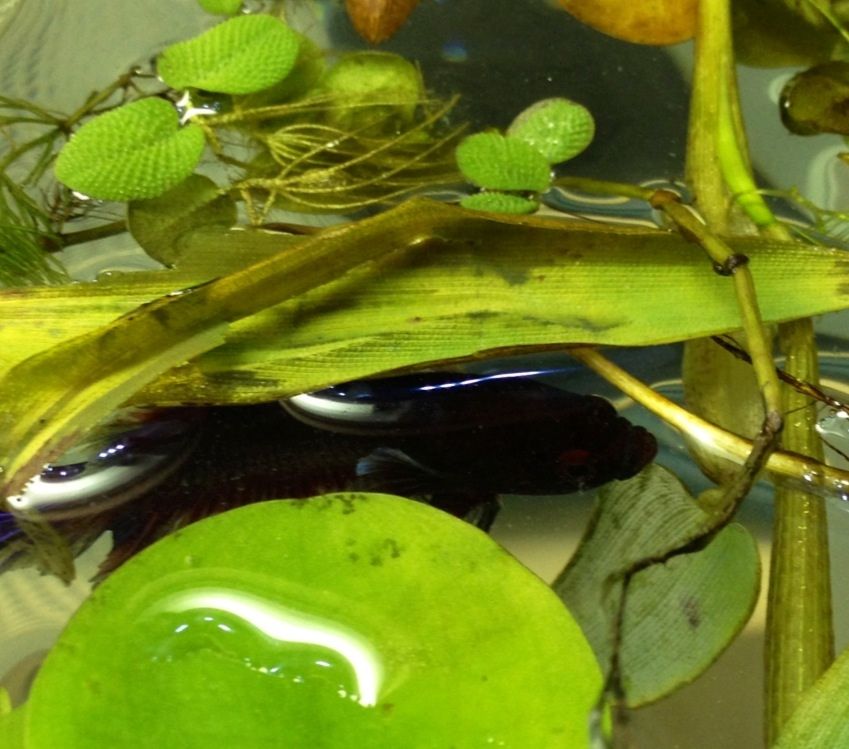 I think those are the frogbits @bettasareaawesome
Banned
Join Date: Jul 2008
Location: Central Texas
Posts: 27,607
I just got up from a nap. I didn't sleep well last night. We finally got our car and our carpet cleaned. I did lahndry and cooked dinner and started the dishwasher.
the ones that look like a cats tongue are salvinia. I have more than I could ever kill.
I hope my goldies find them tasty if I get over run.
it's an inch thick in my 10G. I'd thin it out, but the baby shrimp live in it. Feasting on the micro organisms.
My free salvinia sample from lps turned into a pretty big collection (is that the word? jeesh). When I sell my assassin snails Friday I am giving the guy some salvinia to unload it from my own tank! lol
---
"Education is the most powerful weapon which you can use to change the world." -N. Mandela
To my journal!
http://www.tropicalfishkeeping.com/j...ourami-592858/
my free salvnia sample was a single plant. Dear god.
Tags
0_o , banana !! , bettathanyou , cornucopia=not yummy , eat the cheese , eyeballs!!!!! 0.o"o.0 , i started a trend - maisy , like a thread in a thread , tag bombed! , tag! you're it! , taggy mctaggerson , taggy mctaggerson ii , that is dobby's cheese , throw the cheese