Sakura, I've since repositioned my heater and the suction cups and there doesn't appear to be a stream of bubbles anymore. Random small bubbles here and there on the heater. So I guess I'll use the new free 200W from Aqueon in the 75 too. I think the cold weather is causing the current 200W to work over time. I hardly see the thing off!
Not quite sure the bettas will see the tiny tiny tiny little seed shrimp. Honestly, the water is pretty tanned, the shrimp will probably latch on to the first bit of salvinia root it can and the bettas are "tamed" into knowing the syringe means tasty juicy bloodworms!! I am too afraid to introduce them into the tank. Maybe I can cup the boys tomorrow to feed them the seed shrimp. Once I get my containers back from all this organizing (one cup has the dying and infested salvinia with seed shrimp), my .5 g has salvinia which I am giving away, my small sour cream container has my assassins in it (they're being picked up tomorrow. ...I think I will miss them)
---
"Education is the most powerful weapon which you can use to change the world." -N. Mandela
To my journal!
http://www.tropicalfishkeeping.com/j...ourami-592858/
Member
Join Date: Dec 2012
Location: Yakima,Washington
Posts: 590
i know this is completely random but did you know that a bettas brain is 0.097 grams.
Can't find two gouramis.. Ugh I hate this mess.
Posted via Mobile Device
Hello people on the internets! :3

My day has suuuuuccccckkkkkeeD! Seriously nothing but bad luck all day! >.< Got up this morning and ate breakfast which turned out to be the same thing we were having for dinner (yeah thanks for the warning dad despite the fact you said we were having something different), went to the gunstore to look at shotguns but instead saw one my bro was looking for (how nice for him), hit traffic on the way back so didn't have time to get to the pet store, scrounged something up for dinner with everyone POd at me because I didn't want the same thing I had for breakfast, then had to go and do something tedious that needed doing on my computer because I screwed up ealier! >.<*

All the while taking care of my pets, exercising, and all with my carpal tunnel acting up.....I'm tired! -_-
3/4 gouramis. Good enough for me, I'm sure the last one is in there..
How to make your day better: Look at button quail.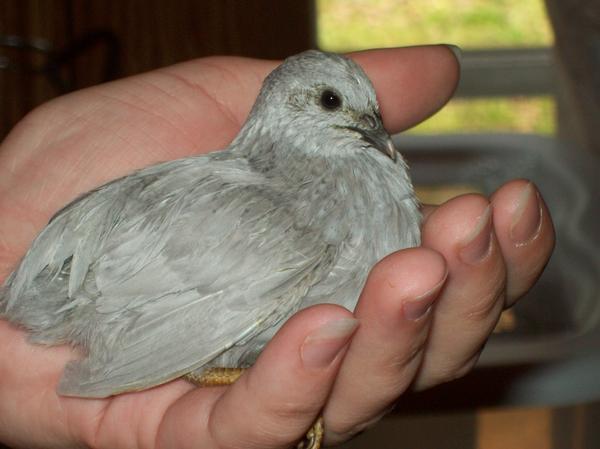 -Dances- I want them.
---
taking a break from fish-keeping.
3 lovely male betta still keep me company.

I don't like birds, I don't know why I just don't. XD
a little more clear
yay back from work getting colder again. blowing snow and one of the girls car wouldn't start but the other took her home. also need a way to catch my pelco so i can put him in the other tank. tired to the other day but the guy's a fishie ninja and couldn't catch him.
---
( ) ( )
(^.^)
@( > >)
" " ^^ ^^ " " " – Mister Bunny the new voice of reason hee hee
Tags
0_o , banana !! , bettathanyou , cornucopia=not yummy , eat the cheese , eyeballs!!!!! 0.o"o.0 , i started a trend - maisy , like a thread in a thread , tag bombed! , tag! you're it! , taggy mctaggerson , taggy mctaggerson ii , that is dobby's cheese , throw the cheese