People think my place is weird anyway. We have perler bead decorations everywhere and then my Wonderbun picture. Then the clutter of my desk and the goodwill bags which always miss the pickup date. Maybe some chicken feet would fit in nicely!

Heavy rains to fall asleep to.
---
"Education is the most powerful weapon which you can use to change the world." -N. Mandela
To my journal!
http://www.tropicalfishkeeping.com/j...ourami-592858/
I found a prime location (45 minutes from 3 large cities- meaning three places I could start my vet clinic) lot of land, 14.5 acres, meadows, forests, wetlands, for $59k.
My dad is considering making an offer on this land (we are going to look at it tomorrow). He says the mortgage will be so small, property tax is only $300/year, so it is basically like nothing.
If we decide to buy this land, this will be the future site of my farm. Building a house and everything up from the ground all by myself. My dad said if I change my mind, in 7 years the worth of the land will go up enough to make him some money anyways since this is also prime cottage country and right near a tourist village.
I probably shouldn't be saying this, cause like what are the odds seriously, but the very thought that my dreams are so close makes me tremble and brings tears to my eyes. I think my parents finally get that becoming a farmer is a part of my soul that will never fade away. They used to laugh at me but after I broke down about them making fun of me, I think they realized that I'm serious, and they even admitted they are proud of how much knowledge I already have about everything from crop planting to sheep breeds. Which in itself is a huge victory. Cause, not like I needed their approval for my life choices, but having it is still amazing, especially for such a radical idea.
I want to be outside 14 hours a day, herding sheep, outsmarting wolves and foxes, sweaty and gross, growing food, selling food, teaching people to reconnect with their food. I could write a novel about this deep feelings of how I know exactly what I should be doing with my life.
I tell you now friends, there is no feeling more powerful than knowing you were born to do something. And at times that feeling can be quite torturous.
Anyways I'm gonna stop now cause I just can't handle the emotions. @_@ Sorry guys I really have no one to tell this to that won't think I'm off the wall. Cause you guys already know I am.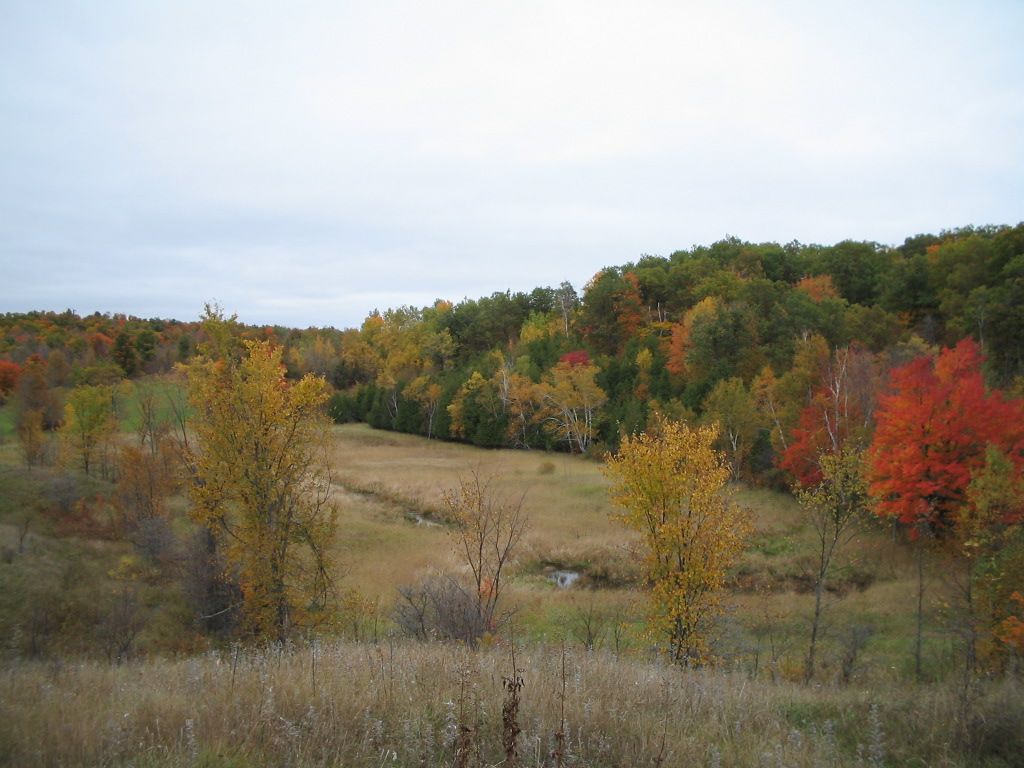 ---
taking a break from fish-keeping.
3 lovely male betta still keep me company.

How many acres? It looks beautiful.
Holy crap you perfect cupcake you. I couldn't be more happy for you. Adding the picture really adds to my appreciation of your dream. What a deal on the land too, there's nothing you cannot do!

Off to bed! nn
---
"Education is the most powerful weapon which you can use to change the world." -N. Mandela
To my journal!
http://www.tropicalfishkeeping.com/j...ourami-592858/
Member
Join Date: May 2011
Location: Elk Grove, California
Posts: 10,782
Oli, don't forget to build the guest house for your farm hand (me!) It's gorgeous, girl, and I think it is awesome that your dad is actually seriously considering buying it.

I told my folks about my dream of opening a betta store. Even have a perfect locale, right next to an ice cream parlor with lots of traffic. They proceeded to tell me how hard it was, how I have no experience, and how I should work at Petsmart first. Thanks, folks, for that round of encouragement. *crawls into hole*

Oli, I love sheepdog trials! They are so fun! Two things I love: a good sheepdog and a good cutting horse. Cutters are like the sheepdogs of horses, they're so amazing.

Got four new fishies on Thursday from Meredith Yates. :D Two may be guys and two are definitely gals.

Yuuie, glad to hear the new job is going well. :)

Bekah, yes, please go to the doctor. You don't wanna muck around with your ears. If it turns out to be a bad strep or staph infection, you could lose your hearing. Seriously. Happened to a cousin of mine. His dipwad mother didn't get one of his ear infections treated and he went deaf as a boy. Then she went and put him up for adoption. And now he's a weirdo with absolutely NO people skills whatsoever.

LBF, aww. Hugs for your old cat. Just found out this week one of mine has terminal cancer. He's got maybe 6-8 good months left, a year if we're lucky.
It's 14.5 acres.
Parents. Man when their kids dream big they just have to put them down!
Would you like an appaloosa or a quarter horse? Ya get a horse when you move onto the farm missy.
I love Newfoundland ponies, Icelandic ponies, Suffolks, and Shires.
And Valais blacknose sheep. But that wool is very bad quality since they were only bred for meat.
---
taking a break from fish-keeping.
3 lovely male betta still keep me company.

Still haven't done my weekly water changes, I'm too lazy.

Just wanna sit here and watch my anime. D:
O.o that's scary for sure! i'm feeling a lot better today, but if it's back to what it was yesterday, i'm definitely going.
Wow, I've been stupid lately. Was doing a quick water change on my black dragon PK's tank and realised the heater wasn't even plugged in. I must have unplugged it during the last water change and forgot. A week ago.

I'm also a horrible, horrible cat parent. I didn't notice that Ari was in my room this morning while I was getting ready for work and locked him in when I left. He was in my room for 12+ hours. No litterbox, no food, no water... Although he must have drank from the fish tanks. I know he gave my water onions a trim.

EDIT: That looks and sounds beautiful, Olympia. I hope your dream comes true. No, scratch that; I know it will come true just from the passion in your words.
---
---
Last edited by Fenghuang; 08-10-2013 at

11:32 PM

.
That's so sad Sakura. Our vet was checking his back end just to make sure that he didn't have any tumors. It's so hard when they get old. So many things can go wrong, diabetes, cancer, kidney problems and thyroid issues especially.

Picked up a 25x25x30cm 'cube' for my killifish juveniles to go into now they are bigger. Also got about five anubias nana plants and some ADA Africana soil for my mum's fish tank. Going to do a sort of jungle look in there.
---
Tags
0_o , banana !! , bettathanyou , cornucopia=not yummy , eat the cheese , eyeballs!!!!! 0.o"o.0 , i started a trend - maisy , like a thread in a thread , tag bombed! , tag! you're it! , taggy mctaggerson , taggy mctaggerson ii , that is dobby's cheese , throw the cheese