Found another betta...bought him....ahhhhhhhhh. setting up a quarantine tho. not gokg int the five
Posted via Mobile Device
Piiiiiiiiiiiiiiiiicturesssssssssssss
i will have to get your pics later. i've got a few they just arent great

plus my computer is kind of weird rn
here's what i've got for now! kinda dark but you can tell he's kina purpley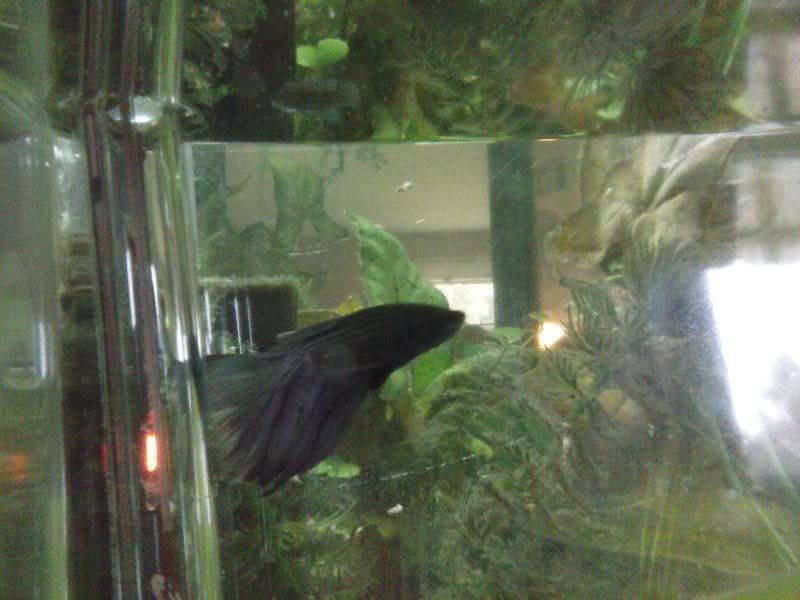 I know you guys didn't ask, but I wanted to show off my new betta, Kaleidos. :p
Both your new bettas look nice. They had a lot of males coloured like yours Inkwell at the fish store yesterday and I had to be strong and not stop and look too close.
Got this shot of my dog Nike. This is why I love her. She has the most adorable head and slightly rounder than breed standard eyes that just give her a 'butter wouldn't melt' expression.
---
Thank you. I saw a lot more like him today and I just had to walk away.
Holy cow. Nike is precious. German shepherds are oh so adorable. :3
Thanks. She is my baby. A trying and slightly neurotic baby, but I wouldn't trade her for anything.

The store I was at always has sad looking bettas. There was one I saw that I really liked (blue, red and white marble) and I think if I had money and had been alone he would have come home with me.
---
Tags
0_o , banana !! , bettathanyou , cornucopia=not yummy , eat the cheese , eyeballs!!!!! 0.o"o.0 , i started a trend - maisy , like a thread in a thread , tag bombed! , tag! you're it! , taggy mctaggerson , taggy mctaggerson ii , that is dobby's cheese , throw the cheese