I used to have a yellow lab/golden retriever mix before he died in April. He was the sweetest dog and learned amazingly fast. Even a couple years ago, at nine or ten years old, he learned how to play dead over a span of a few days. He knew spoken commands, sign language, and a little Spanish. He knew over thirty words (some of which were unconventional - Lake Anna, Bark Park, ice cream, squirrel). He had no vices and got along famously with children of all ages.
I work at an animal shelter in the summers, and we get a LOT of unwanted hound mixes, so if you have the space, time and patience to train these dogs, I urge you to adopt one. They're incredibly sweet but have a lot of energy. A lot of the reasons for abandonment include incessant barking, pacing, boundless energy, and difficulty to handle. If you have no qualms about working with these dogs, I definitely recommend hound mixes. Incredibly loyal dogs.
---
Octavius - Male Halfmoon [02/19/11]RIP
Nero- who had been living under the moniker of "Hestia" for the past two months. Poor boy. [02/28/11]
Oh yes. Labs are absolutely wonderful dogs. I used to have one when I was younger. She was a fantastic dog. Had some issues because she was a rescue, but was very sweet and a great companion.

I would also recommend Collies. They are really great dogs all around. The one I had hardly ever did a bad thing in his life!! He was hilarious! We called him the boy scout. ;)
---
"Whoever said fish were low maintenance obviously never owned fish"
Big dog: Great Dane. You need a lot of backyard space though. And a lot of food/water.
---
RIP Russell
RIP Quicksilver
RIP Dominic

RIP 4 cories, 23 Ghost Shrimp, and a snail
Don't get a Dachshund if you like your floors... and hate cleaning up messes. They tend to leave a present if you leave the house too long... Mom's Dash. is real bad about it...
Jen
, however, is a sweet little dog who tries to be a big dog... even tried to take on a Rottweiler.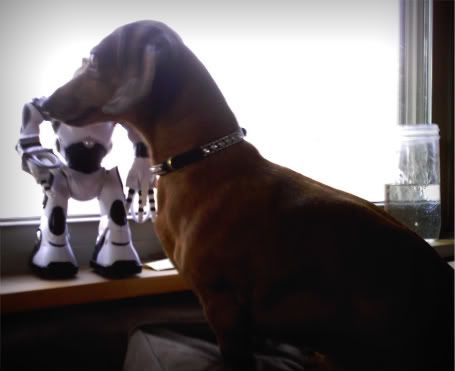 Belle
- IDK who was who, but one parent was Jack Russel, the other Pomeranian.
Protective of her person(s) Hot temper, but sweet to those who treat her well, or SHE likes. Hyper first couple yrs, or till has pups. (one of the black ones is Soren!)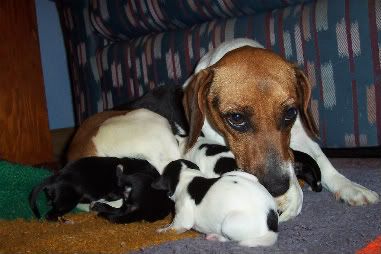 Soren
- Dam: Jack Russel/pomeranian Sire: Black/yellow Lab mix.
One of the sweetest dogs I know... not the brightest, but he's a lover.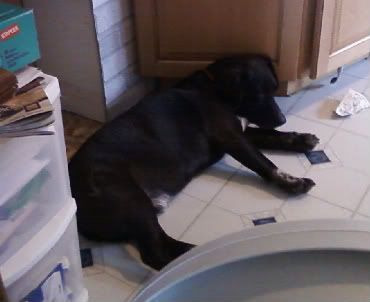 Asa
- lab shepard mix? IDK for sure... she was my dog as a kid. Turned out to be very smart.. and sweet.. She wouldn't let me near the road as a young kid.. protected me, and was a great friend.
Research each breed. Can't stress it enough, if you are looking at a breed, or cross... look into that dog itself, or the breeds.
Ex-roommate got and Aussie Shep, and he was too arrogant and all to actually train Max. ( that and Aussies need a lot of exercise and training)
I suggest human society. So many animals need GOOD homes... and sometimes, pure-breds aren't always the way to go... I've had some great cross-bred/mutts in my life...
RIP Asa.
Quote:
Big dog: Great Dane. You need a lot of backyard space though. And a lot of food/water.
Dawww! I love great danes. They're the sweetest dogs ever.
---
*monet*Oscar*Blaze*panda*Robin*Milo*Sherlock*Flippy Picasso*August*Mr.Roboto*
*Ahem* Great Danes need special care and have been known to be prone to Hip Dysplacia. Do research! Also to get a well bred one, you're going to pay out of the pocket. I would suggest rescuing a Puppy.

Have you guys thought about adopting an older/senior dog? They are the ones that are hardest to rehome, most parents won't train puppies and send them off after a few months. Puppies are cute, but horrid haha

And I have to add, hound/hunting dogs are amazing. Full of energy but they have a personality unlike any other. We have a pitbull/pointer mix at my Moms, the best tempered dog I have ever met. Pointers would be up there on my list!
---
Beautiful dogs everyone! :)

As for the research trust me our family has been doing LOTS and will continue to do until we buy our new puppy...As for experience, we used to have a pitbull mix and a chihuahua mix when I was younger. Mom and Dad had dogs growing up as well...We really want a purebred but if we find a mixed breed that fits our requirement then we could take him/her as well.

The breeds we're looking at now are:

Medium/Larger Breeds-
Siberian Husky
Australian Cattle Dog
Boxer
Cocker Spaniel

Smaller Breeds-
Boston Terrier
English Bulldog
Minature Poodle
Westie
---
Are you interesting in a Collie? I don't breed them...I'm just wondering.
---
I can't believe you're gone, Tom.

I'm not a fan of smaller dogs but he looks very cool and young for his age.
Quote:
Originally Posted by
Littlebittyfish
View Post
I have a puppy! :D
This is Buster.He is 13 going on 14 this fall. I got him when I was 11. He is my best friend.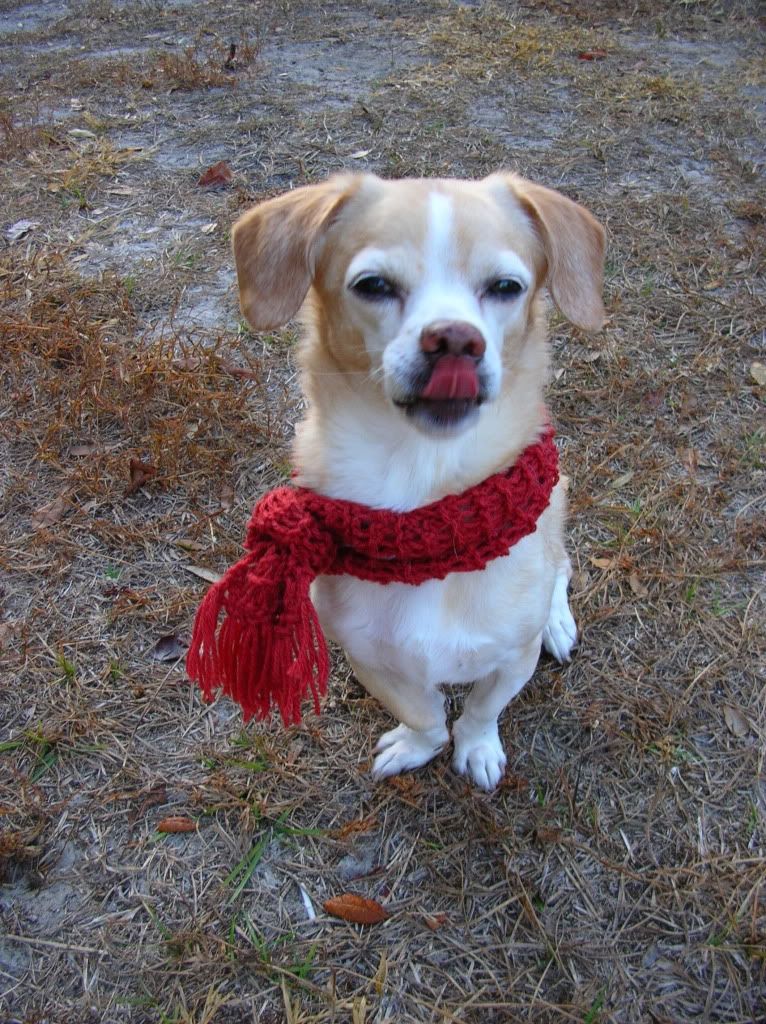 He is a mix breed. His mom was a pekinese/dachshund/chihuahua..We are not sure what his dad was.
---
1 VT-Cypress 1 HMPK-Jimmer
RIP
King Betta-Neptune
5*Plakat-Tyson
I am no way trying to start an argument but, I feel an APBT, Staffie or any mix of them are a great dog for a responsible owner and I would recommend to anyone responsible enough to own a dog. They just get a bad rap from media outlets. Just like the Staffie you have in the early 1900's it was known as the nanny dog. My first dog was an APBT and, everyone said I was nuts for getting one. I had no problems with him and he had his CGC by the time he was 2 years old.
Quote:
My dog's breed isn't for everyone :) But we have a Staffie, it's like a smaller Pitbull. I wouldn't advise people to get one unless they have lots of education with them.

I cannot stress how important it is to research and figure out what kind of breed suits you. Make a list of breeds that are suitable and then pick one you like. Some are high energy, some are couch potatoes. Some are picky eaters, some have a lot of allergies. Others may be prone to health issues, others may not be best with animals and children. Some do well in city life, some would be best on a farm with a job to do. You got lots of work ahead of you, and if you do it, you'll have the best experience with owning dogs possible! Good luck!
---
1 VT-Cypress 1 HMPK-Jimmer
RIP
King Betta-Neptune
5*Plakat-Tyson
Similar Threads
Thread
Thread Starter
Forum
Replies
Last Post
I hate dogs

cballas

The Lounge

7

10-10-2010

10:22 AM

Hot Dogs- mayo?

gahcrazy

The Lounge

14

08-20-2010

09:26 AM