Zerk
---
So this is Zerk, which is easy spelling for Xerc which is short for Xerxes.(cause I'm lazy) He/She/It is a Chinese Water Dragon of unknown gender. You won't be able to tell until He/She/It is at least 1-1.5 years old. I shall be referring to He/She/It for the time being in the masculine form for ease. I brought him home today and he shall be my new mascot.
Information
Gender: Unknown
Age: Unknown
Length: ~7"
Without further to do, I introduce Xerxes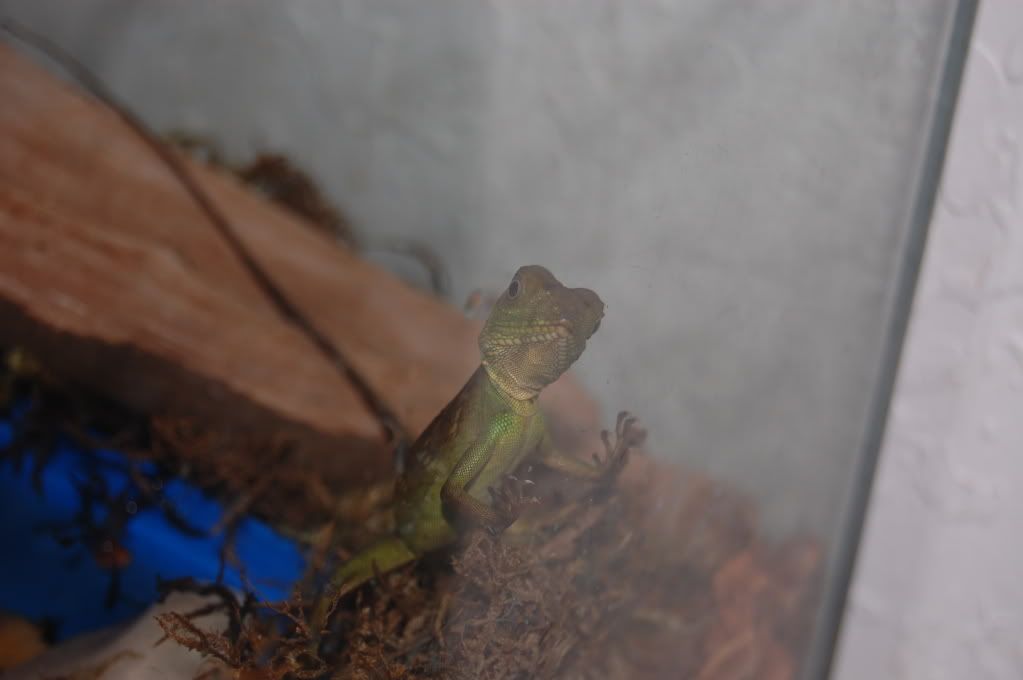 And some of him lounging around the tank.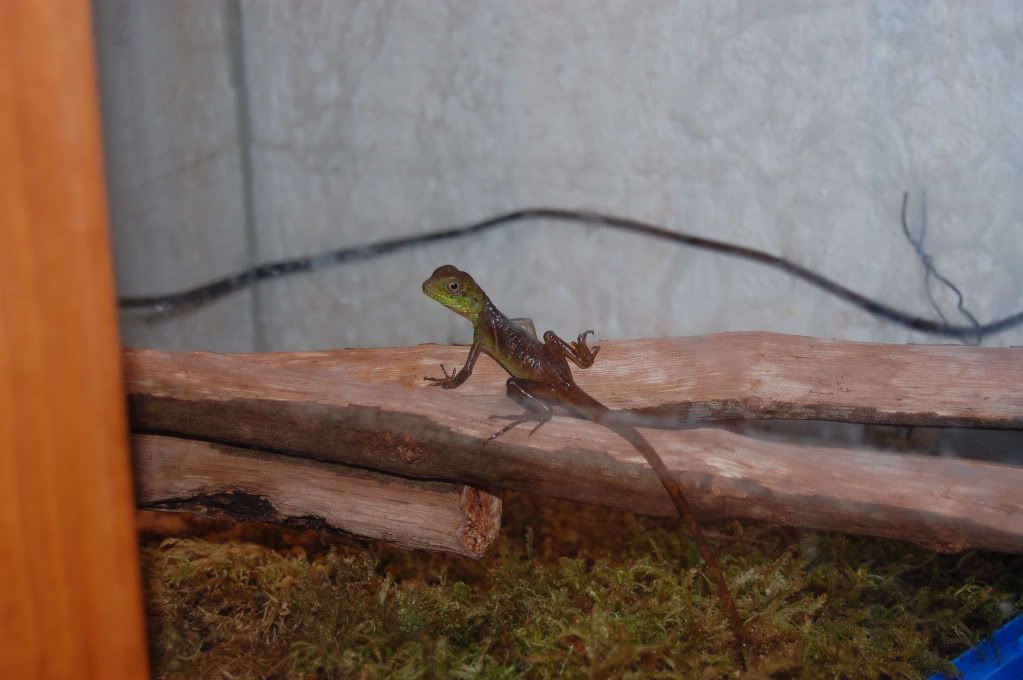 awwwww..sooo cute <3
---
*monet*Oscar*Blaze*panda*Robin*Milo*Sherlock*Flippy Picasso*August*Mr.Roboto*
Which kind is he? Aren't there brown, green, and blue water dragons?
---
6 Betta Splendens
Hmmm, I thought there were a few species... Chinese, Australian, etc. I may be wrong though.

I know some Chinese are vibrant green and others have a bit of blue on their faces... maybe that's just a coloring thing.
---
Last edited by Shimizoki; 07-26-2011 at

09:46 AM

.
Want want want!
---
RIP Russell
RIP Quicksilver
RIP Dominic

RIP 4 cories, 23 Ghost Shrimp, and a snail
lol Fishman.

After a bit more research there is debate about whether or not Color morphs exist for Chinese Water Dragons. CWDs do come in some different colors but more often than not they are tinted with that color rather than actually being that color. (Green with a hint of blue, Green with a hint of Yellow). The Question is how much of it needs to be tinted, and how dark does it need to be to be considered a morph and not just a tint.
Uhhhhhhhhhhhh...
---
RIP Russell
RIP Quicksilver
RIP Dominic

RIP 4 cories, 23 Ghost Shrimp, and a snail
<3 Adorable!
He/she/it (:P) is super adorable! I love reptiles, and he's just too cute!
---
Life with Lupus is still a life worth living.
Dishing out the truth one post at a time