What a great picture, that's fantastic! We have birds, too. But they're small, brown, nondescript, and take off the moment you look at them with binoculars and/or a camera. I did have a purple finch eating something in the front yard for awhile but I never could get a pic of him.

Today I'm planning on digging up the old pea bed and mixing in new compost. I still need to soak the peas and get innoculant, so they won't go into the ground until tomorrow.

However, I'm excited to say that I found carrot seed tape! My carrot germination success was super spotty this spring - only about 1/4 of what I planted actually grew. I think the seeds got washed away and eaten up. I'm hoping this seed tape will give me better success. I really want a fall crop of carrots.
---
Flambé (crowntail), Gleep and Bubba (Moss Ball Army)
You're so lucky to be able to grow veggies. I would love to do that. They put SO many pesticides in our grass here I'm afraid to eat anything that would come out of our ground.
So, it's a learning experience. I just found out that the pineapple sage I have next to the deck won't survive the winter in our zone. I'm a little sad but, really that means I can do something all new next year!
Banned
Join Date: Jul 2008
Location: Central Texas
Posts: 27,607
My tomato plant produced 2 tomatoes and there is a 3rd one that hasn't turned red yet. It has blooms on it but they aren't turning into tomatoes.
There's a spray you can buy to encourage your tomato plant to set fruit. It has hormones or something. I didn't use it this year and got waaay less. The deer didn't help either. They also don't like it when it's too hot.
Bees need to visit your flowers. The more they visit, the more chance the flowers will turn to fruit
There's special fertilizer you can get just for tomatoes that encourages blooms. There's also tomato fertilizer spikes which are super easy. Just stick them in the soil around the plant and forget about it. I used them last year at my community garden and wow, did those plants every produce!
EDIT: I dumped my fish poo water on the hostas today. Great way to conserve water, thanks Pew for suggesting it!
---
Flambé (crowntail), Gleep and Bubba (Moss Ball Army)
Banned
Join Date: Jul 2008
Location: Central Texas
Posts: 27,607
I did put Miracle Grow on it. It's in a pot so that might be the problem.
Member
Join Date: Nov 2010
Posts: 3,651
My grammie gave me cutting of what she calls her coreolus plant...but Idk if thats the real name. Theyre really lovely, much brighter and more vibrant in person!!
Theyve gotta grow roots in water for a while and then they'll be planted with nice poop water! >:D
No problem, fishcurl!!
Banned
Join Date: Jul 2008
Location: Central Texas
Posts: 27,607
Member
Join Date: Nov 2010
Posts: 3,651
Oh! I found the name. Coleus. Silly grammie :D
Oh I think we have that too! Well, it looks similar XD I didn't know the name but it is pretty! And rampant -__-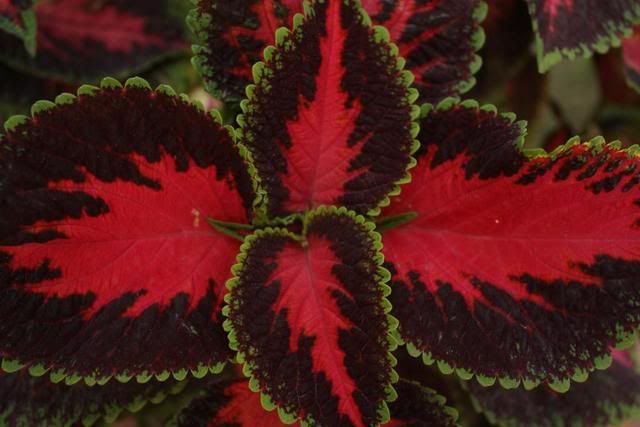 ---
"You are forever responsible for what you have tamed."
Betta love: it's an international thing.
Azure, Sterling, you will be with me forever. Peaches, my crazy girl, I'll miss you the most.
Fishies

The Boys: Tranny, Inky "Yume" Zuko, Mao, Onishiki, Chopin, Maelstrom, Kabuki
The Girls: Kamikaze, Beeuty Qveen, Beefcake!, Chunkers, Awesome Sauce
_____
Meeces: Koko, Bijli, Baadal, Barkha
Turtle: Hi Handsome (female -__-)