darkangel because I like the sound of it and plus I'm really into gothic art and alternative music ^^
Because trilobites are pretty awesome. Wish they were still alive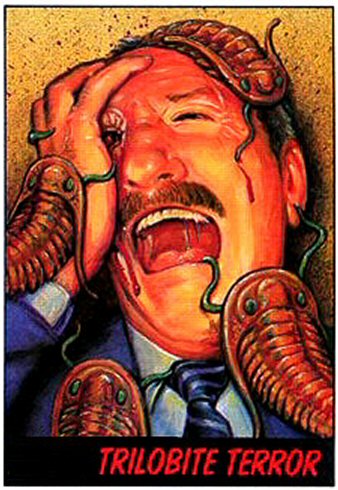 ---
From a game called Horse Isle. I've had it for years.
---
Valentine ∴ Male ∴ Light Pink Butterfly Cambodian ∴ VT ∴ 2.5g
Twilight ∴ Male ∴ Cream Butterfly Cambodian ∴ VT ∴ 10g w/ Celestial Fleet
The Celestial Fleet ∴ Neon Tetras ∴ 10g w/ Twilight
My favorite kind of betta used to be crowntails, and my favorite/lucky number is 3!
---
~ Fireheart ~ Spikefin ~ Male Bettas ~ Dalihla ~ Lizzy ~ Female Guppies ~ Sir ~ Boss ~ G6 ~ Prayer ~ Male Guppies ~ Squirt ~ Male Dwarf Gourami ~ Reginaldo ~ Regilina ~ Strange ~ Stranger ~ George ~ Mystery Snails ~ Zeus ~ Poseidon ~ Hades ~ Hermes ~ Apollo ~ Serpae Tetras ~ Bristol ~ London ~ Beverly ~ Female Platies
Because I'm a chronic western fan and love "Rawhide" and Clint Eastwood's Rowdy Yates character, and the fact that I'm here because of bettas, I am RowdyBetta. X3
Comprende?
---
Slave to
Dixie
- 3 yr old Golden Retriever
The Fids -
Missy, Ozzie, and Harriet
The Bettas -
Sousuke
and
Gallifrey
Member
Join Date: Jun 2013
Posts: 119
My name is Victoria. My nickname is Vicky. I always was asked, "do I call you Victoria or Vicky?"

My reply, "if you can't decide then you might as well just call me Vickytoria." 3112 was just random.
---
Lots call me Jackie.... but it's not... NO C.... It's JAKE-EE-baby. I call my Mini Schnauzer Jake many names....
Little man,... Jake-Zee, Bear, Buddy,.... JakeJake..... and JAKIEBABIE.

Here he is... We keep his beard really short now... that's when he was younger.
He has a buddy named Dillon.
---
Every kid, regardless of what they are going through, is ONE caring adult away from being a success story. ~ Josh Shipp, Teen Behavior Expert
My name is taken from the road which leads into my subdivision called countyrd419 aka (Old Chuluota Road) for those of you who live in the Orlando Metro Area.
I first started on here when I got Mojo, who was my very first betta ever so I was really excited and he of course became my baby so hence Newbettamommy and 13 is my favorite number as I'm very much into horror and stuff of that nature.
---
Rest in peace little Pizza. You were a true miracle who is dearly missed and will be forever loved by all who knew you. 2 years 10 months of love, life, and weirdness with the fish who just kept on living!
Similar Threads
Thread
Thread Starter
Forum
Replies
Last Post
New User

TexasCichlid

Betta Chat

25

08-01-2011

07:14 PM

user name

jmtriro01

The Lounge

2

07-06-2010

10:44 PM