My succulents!
---
So, a while back my mom got me some pretty little succulents who had sadly suffered quite a bit in the hot hot texas drought this summer!
When I first got them: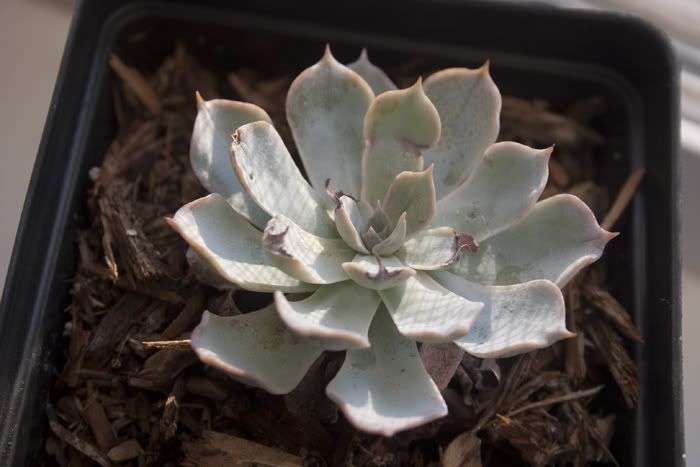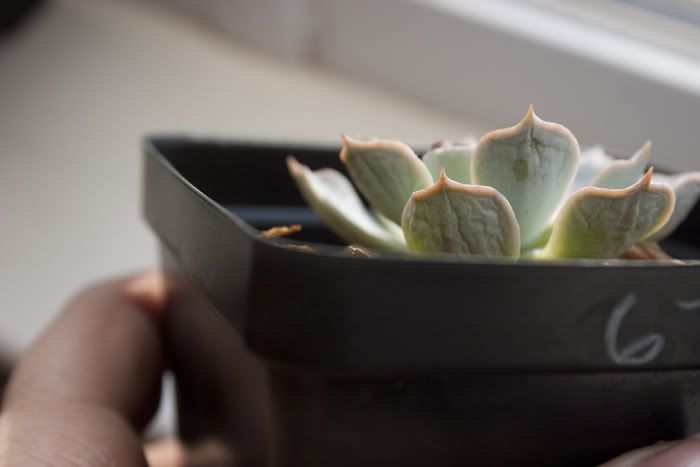 These are them now!
I had to separate the two haworthia since this one looks horrible while the other looks great. Still hoping to save the sad looking one! Might just be permanently damaged like this.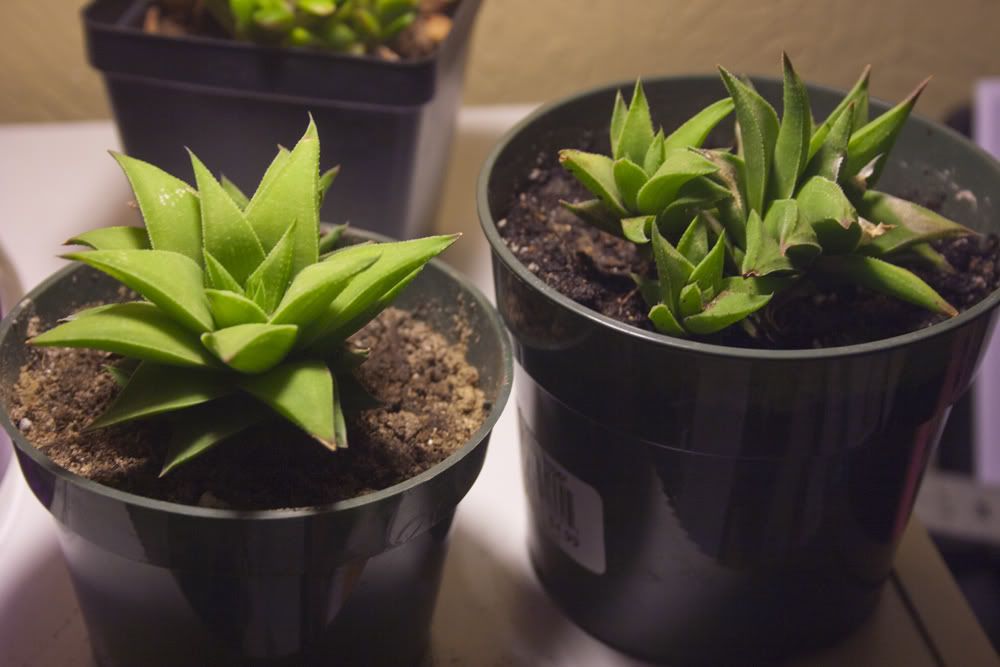 And today I picked up this guy:
I'm really enjoying learning to raise plants. These are my first plants ever, and it's been fun--even if mine started off a little dehydrated! Hoping from now on we have smooth sailing! :) Can't wait to try to propogate them someday!
Banned
Join Date: Jul 2008
Location: Central Texas
Posts: 27,607
OOoh.. any Christmas cactii in your mix?
That's all I've got so far. The next one I want is a "baseball cactus" or euphorbia obesa. I love them! But I am really enjoying succulents/cacti.. Can't wait to get more in the future!
Very nice! I love plants. Aloe can look very pretty in bloom, too.
I never wanted plants before, but succulents are different. I'm really enjoying it! :D