New Member
Join Date: Oct 2011
Location: Iowa
Posts: 124
If I were to spend that much on a fish I would personally fly back with it in my lap first class.
---
Whiskey Metalic male VT -5 gallon
Sorority 10 gallon
Houdini and Panther Fire bellied newts -10 gallon
That is an incredible fish. Is it like..a new 'morph' or something? The only reason I could see it being worth that much is if this is some gene that is completely unknown and the demand is very great with a very low supply. What a fragile little animal to be worth so much. Boy that would be the most depressing DOA ever!
A DOA would suck. They should at least have a guaruntee, I forgot if they did. It is a very nice fish, but no matter how rare that thing is, it shouldn't cost more than 500$.
---
6 Betta Splendens
I dun think its ugly. Its cugly. Like my dog.
---
*2 Bettas (for now RIP Ryu) *2 Goldfish *9 Guppies *1 Gourami *2 Chinchillas *2 Budgies *2 Dwarf Frogs *1 Dog *1 Cat *2 Hermit Crabs *2 3gs *1 10g *1 Pond *2 2gs
Are you kidding? That's the best specimen of Flowerhorn I've ever seen. EVER.
---
6 Betta Splendens
I guess the price really depends on what people are willing to pay. Market is all determined by supply and demand. If people are willing to pay that much, that's what it's worth. Doesn't look like people want to pay that much though!
Yes, for a Flowerhorn, even of that quality, that is way too much. That's like a car.
---
6 Betta Splendens
So interesting. It's fun to learn the 'limits' of prices. The fish world seems to have a lower limit than the snake world! 20k is pretty high, but not the limit in any way when it comes to ball pythons. I know someone who spent 300k to get one!
Thankfully the snake survived shipping and became one of his best breeders. And all his babies sold like wildfire, so he managed to make his money back. But still. WOW, what an investment for an animal that might not even pass on the genetic coolness.
purplemuffin: Can you please post pictures of that snake? It sounds amazing!

For this price, maybe professional aquariums would be interested. Honestly, I don't know saltwater at all, so I don't know if this is a hybrid thing, or just a stunning example of a wild fish?
---
Remember that the tank your fish lives in is his or her's
whole
world. Ask yourself this question, and answer it honestly: would you
choose
to live there?
:D Honestly, with ball pythons, it all comes down to what you can make of the morph. The original ones bought are worth tons--because of the combos you can make with them and their natural beauty.
I know the guy who found the Leopard ball python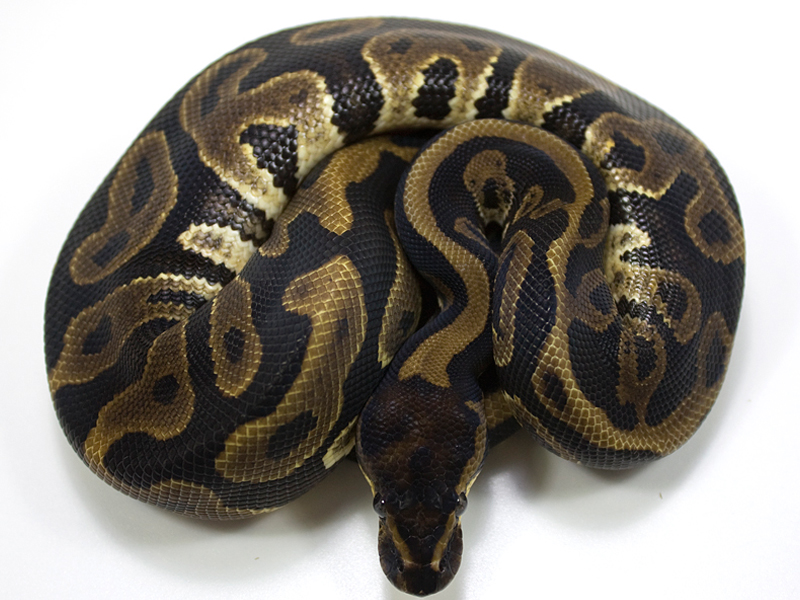 Looks like a normal right? Just a little wonky?
This is a lesser, another morph (My favorite other than clown!)
When bred together the snakes make this: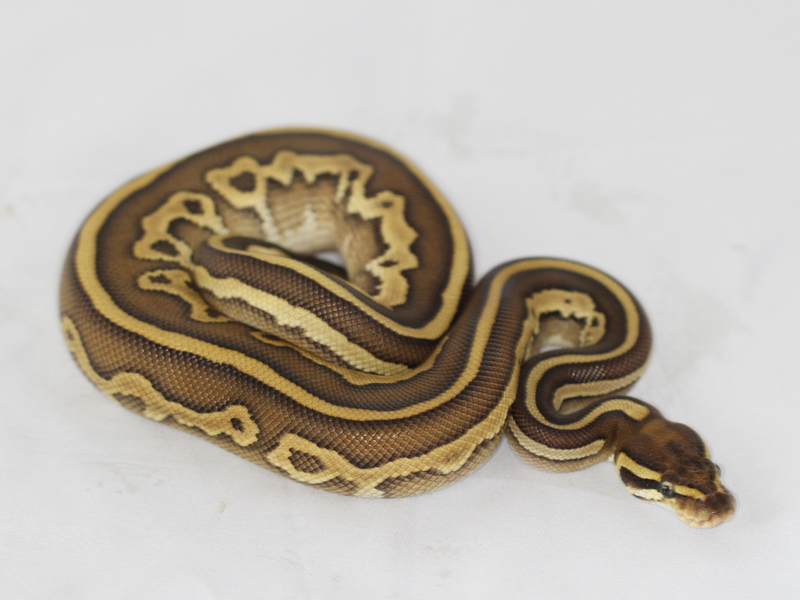 or this is a "Kingpin" (a lesser/pinstripe)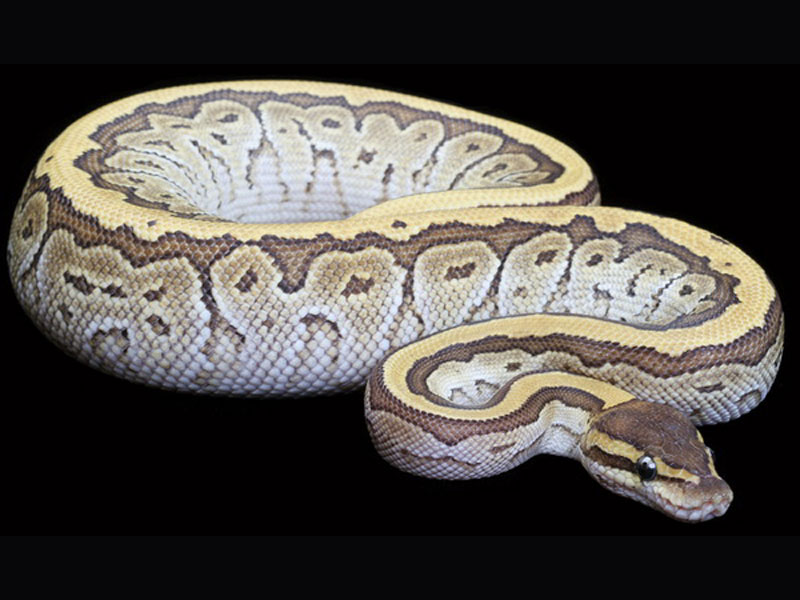 Bred with the leopard makes the ocelot (a 3 gene animal!)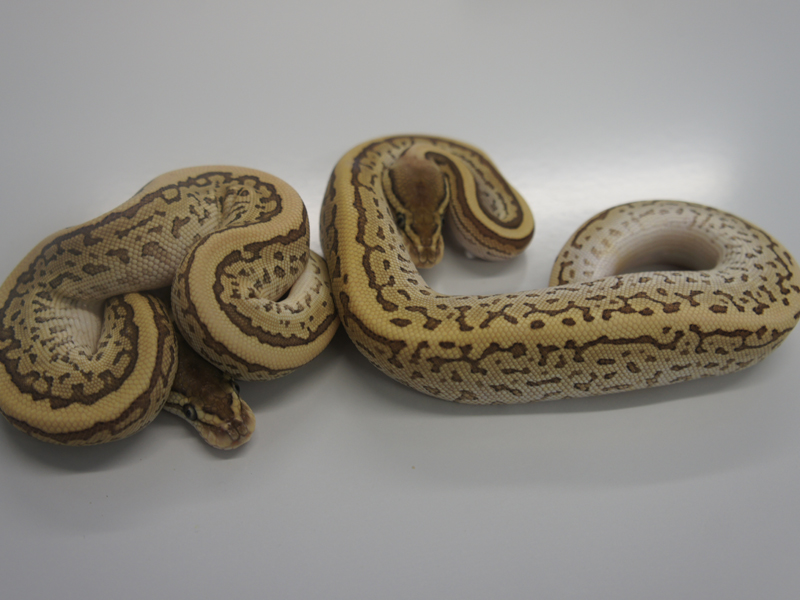 So people buy them for their gorgeous looks(they look GREAT already) and for creating a lot of variety in morphs