Ooooh...horsies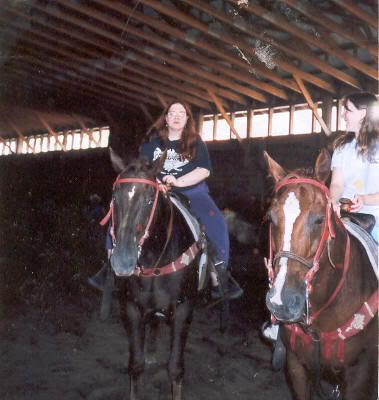 Ignore the hair. We had gone swimming in the pool. These are not mine. There is a dude ranch called Ridin Hy about 15 miles from where my family lives. We sometimes "borrow" their indoor pool and lake
Here is their website:
http://www.ridinhy.com/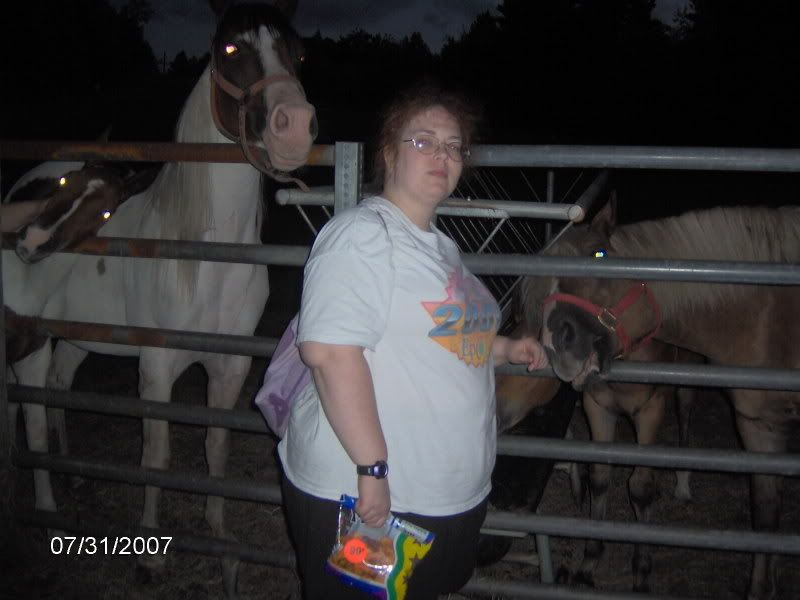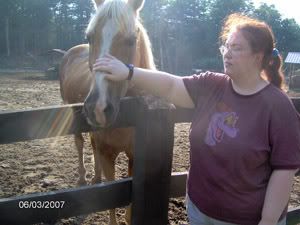 ---
I loce horses! My parents can't afford them though..... :(

My aunt races standardbreds and gives me part ownership over one of the fillies. I also ride, but not very often...
---
~Please Call Me Caiti!~
I love horses. I've owned two, a quarter horse/paint colt named Chico and an Arab named Magic.
Magic and I didn't really get along, and I sold him before I went to college. I haven't ridden in ages; I really miss it.
---

75 gallon saltwater reef tank
55 gallon freshwater planted tank
10 gallon divided Betta tank


Member
Join Date: May 2011
Location: Elk Grove, California
Posts: 10,782
Quote:
Originally Posted by
ManInBlack2010
View Post
i really hope you can get back into riding! i'm horseless at the moment also and i hope that maybe when i'm more financially secure i can buy a horse of my own again but it's not going to be for a while
Aww, thanks, ManInBlack. I really hope I can get back into riding too. I felt so healthy and fit when I was riding. Here's to hoping we both get horses in the near future! :)
Caiti, that's awesome your aunt races Standardbreds. They're very elegant horses, I love watching them, their movement is so effortless.
Tiki, those are such cool pics! You're really lucky to have a dude ranch so close to you.
I love horses :) I've been riding for 11 years. Here's my 2 :)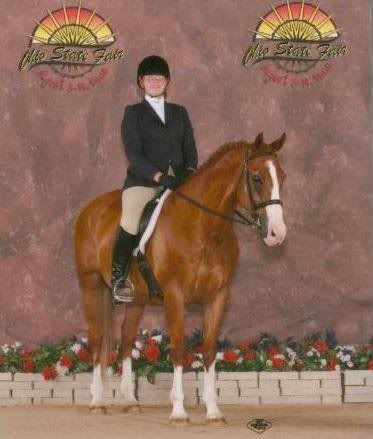 Me and Electric at State Fair a long time ago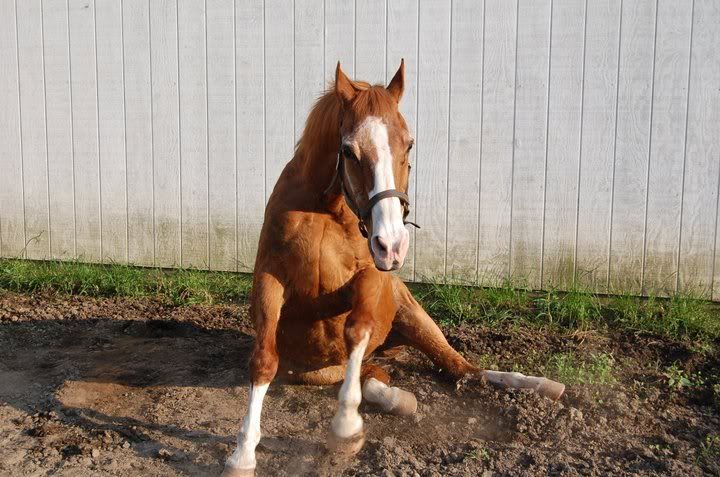 Electric getting up from rolling :p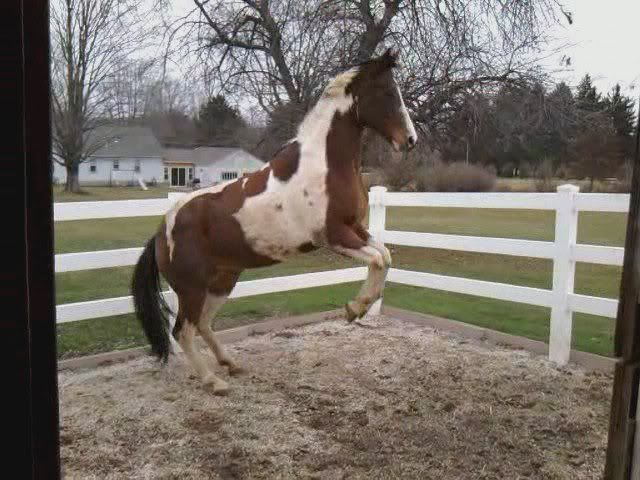 Maggie in training to be a Lipizzaner. hehe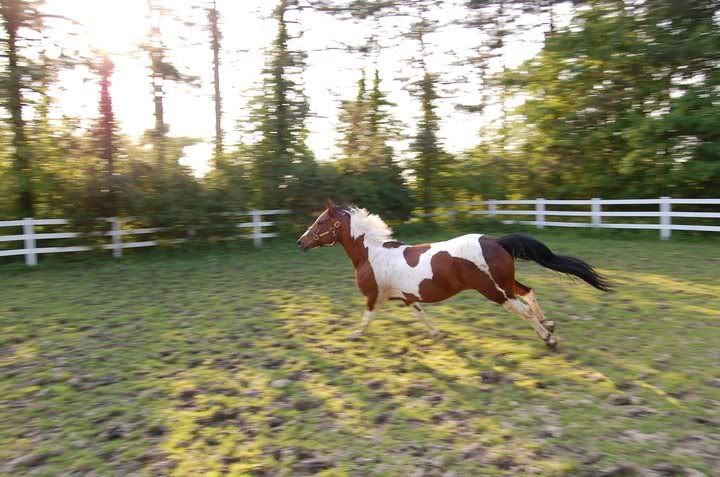 Maggie running in the pasture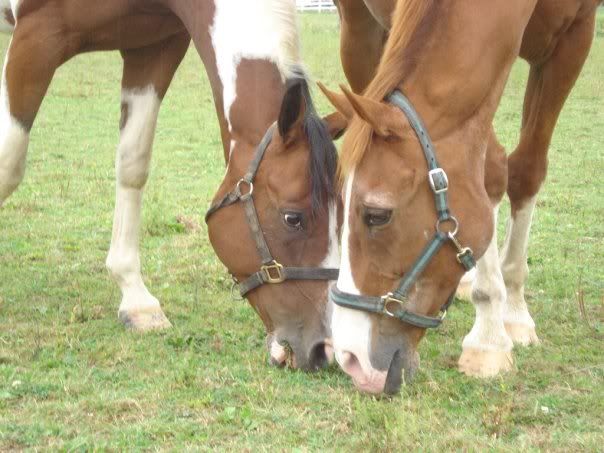 And both together. :)
---
Tanks
- 55 gal(in progress)-Common pleco, Angels, lemon and rummynose tetra, blue rams; 29 gal planted- rasboras, corys, otos, clown plec, shrimp; 10 gal- juvenile goldfish; 6 gal planted- betta
Other Pets
-Maggie(Tricolor Paint Mare), Lily(Sun Conure), Zoe and Melina(Budgies), Leonardo- Bearded Dragon, Pilot and Phoenix(Golden Retrievers), Beckham(german shepard/akita), Myrtle and Richard(hermit crabs)
A Better Betta Fish Care Video!
http://www.youtube.com/user/SmokeNLark?feature=mhum
Another horse lover here! I've been riding and working with horses for 12+ years. My first horse, Count Littleman, was horribly abused and had a lot of problems. He was a very spooky horse. We had such a close bond though, so I refused to give up on him when everyone told me I should. After a year of blood, sweat, and tears, I rehabilitated and retrained him. He was amazing to ride since he was trained in 3rd level Dressage. He was about 20 years old when I got him, and a few years later had to be humanely euthanized from a brain tumor.

From there I had some other horses come into my life and go; each one was special to me in their own way, but I never bonded with another horse like I did with Count. I got into showing Western Pleasure, Trail, and Showmanship. Won a lot of ribbons and two championship's. Showing burnt me out though. There was a lot of horse mistreatment and spoiled rich kids. I went back to the basics for a while, just riding for enjoyment, then I got out of it all together for a few years.

Now I volunteer at a therapeutic riding center. They've got three great horses I get to spend time with and ride. Not to mention helping people with special needs.
---
Erika
| Betta Fish Advocate
Member
Join Date: May 2011
Location: Elk Grove, California
Posts: 10,782
SmokeNLark - Those are awesome pics! I love the one of Maggie galloping in her pasture.

LionCalie - What an amazing story about Count Littleman. I'm glad you were able to help him not be afraid of people before he passed. No horse should ever be afraid of people, let alone die afraid of them. :(
Hi, I'm new to betta forums...but no stranger to horse forums. I saw this thread and was thinking, "ME ME ME!" :p
I have a 10 year old registered Breeding Stock Paint horse mare by the name of Trouble with Scotch (Trouble for short). I got her "green" broke and all of her training has been done by me. We do everything from barrel racing and jumping to team penning and dressage. Lately though, we are doing mostly dressage and she's going to her first dressage show next July.
I exercise and train other people's horses but because of my college schedule only devote my time to my little mare.
Here is my little pride and joy. Eight years of riding lessons and finally convinced the parents I could afford a horse :). I've owned Trouble for almost 4 years :)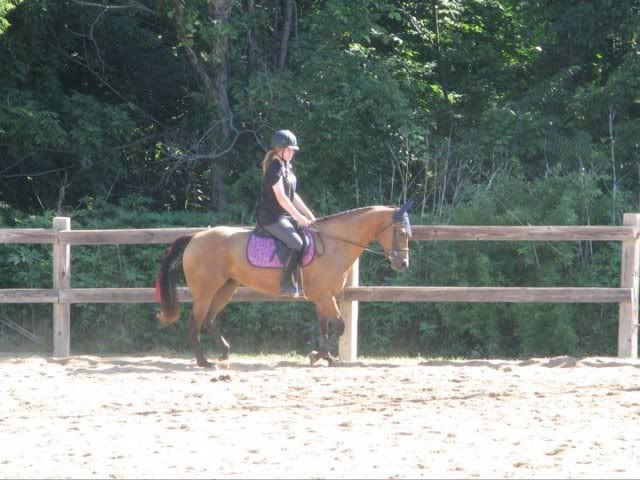 In a western conformation class at a show this summer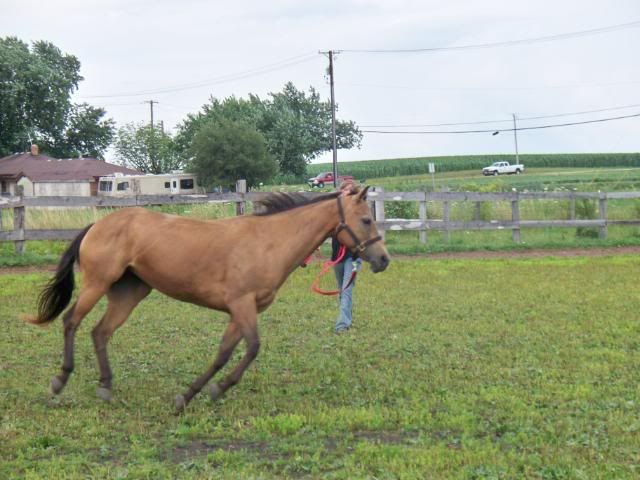 She loves free jumping
---
Last edited by OrvillesSlave; 11-20-2011 at

07:29 PM

.
Member
Join Date: May 2011
Location: Elk Grove, California
Posts: 10,782
Orville, she's a beauty! I love her color. Would it be considered light bay or buckskin? And wow, she's a talented, versatile little lady, isn't she?
Thanks for the compliments Sakura. She is a buckskin but does have counter shading like a dun. She is very versatile indeed. Right now she is learning how to bow and do the Spanish walk.
Similar Threads
Thread
Thread Starter
Forum
Replies
Last Post
horses anybody?

BlueEyedBettaBoy

The Lounge

8

06-22-2011

08:11 PM

Help with Horses!

Betta Slave

The Lounge

35

07-28-2010

09:07 PM