Ivan </3
---
When I came home today I was surprised that my guinea piggies weren't wheeking for me as I came in- so I thought it was nothing, that maybe they were having an afternoon nap like they sometimes do.
I just checked on them, and Ivan was lying in his little house, not breathing, not moving, just staring vacantly into space. The girls, who live in the space beside him, didn't make a sound.
I've no idea why or how he died; he was a happy little pig yesterday... but I wish I could've been with him in his last moments.
I'm sorry, Ivan. <3 I love you.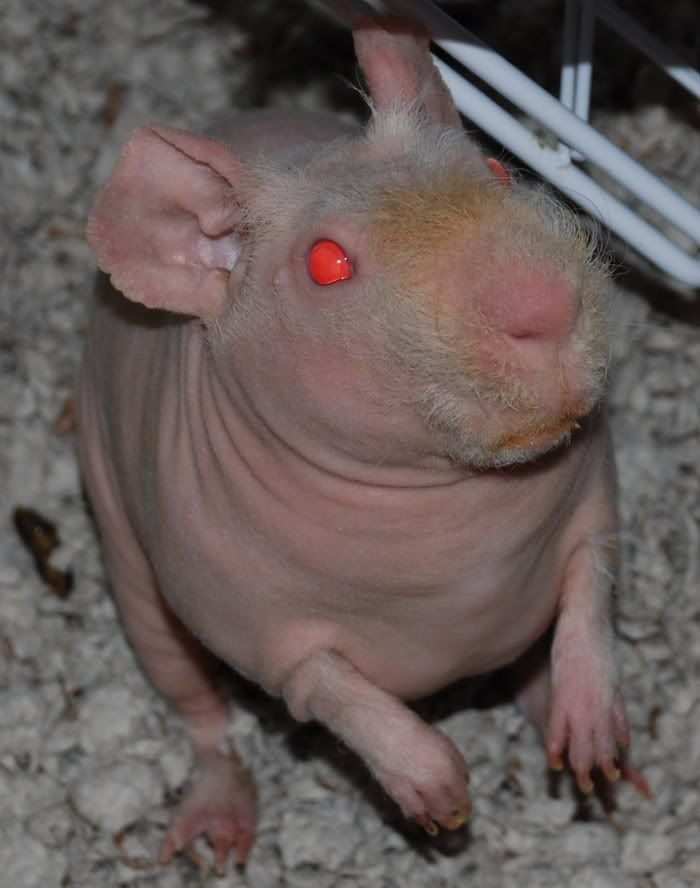 ---

In the hobby for 9 years.
awww i'm so sorry for your loss! it's the worst when you come home to find one of your pets gone like that :( *hugs*
---
Schutzhund
Bite-Find-Obey
"Just don't tell 'em I've gone crazy, that I'm still strung out over you..."
Oh no!! Not little Ivan!!

I'm so sorry Betta slave. :(
---
"Whoever said fish were low maintenance obviously never owned fish"
Thanks, both of you. He lived a good life, on the brightside. But I'm gonna miss not having a skinny around
---

In the hobby for 9 years.
Banned
Join Date: Jul 2008
Location: Central Texas
Posts: 27,607
I'm so sorry about Ivan! I think it makes things harder when you don't know what the cause of death was.
awww I'm so sorry, he was so cute, too! how old was he? :(
He ended his days in the happiest way he could have. Snuggled up, warm in safe in a loving home. It sounds like he went peacefully in his sleep, after one last day playing happily and of course I'm sure enjoying being eye candy for those little girls next door.

I'm so sorry for your loss. I know how much you loved him, you've posted pictures of him before. I had never heard of a 'skinny pig' before! He was a unique guy and I'm sure was lucky to have you around! <3
---
Peaches- He was only 2 :(

Thank you, purple. He was a very happy little boy. <3
---

In the hobby for 9 years.