Betta plush!
---
So I commissioned a betta plush from an etsy seller. Anyway, the pics don't do it justice. It is so cuttteee!
Here are the photos I gave her: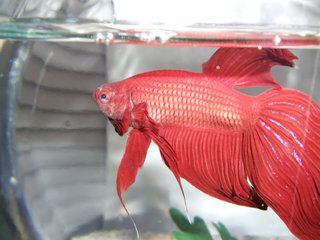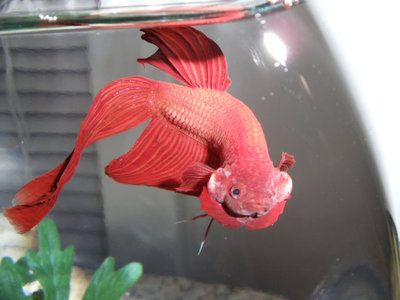 And here's the plush: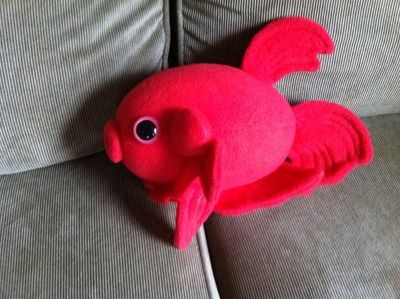 Isn't that awesome? Anyway, not sure if she'll make any more, but if you are interested, the seller was "cheek and stitch."
Oh my gosh I want one!!!!! It's so cute.. No, wait, I want 7!
---
Bettabettabetta [~] Corrin [~] Mega [~] Rinji [~] Red Robin [~] Jr. [~] Billy [~] Opti
Tidbit [~] Princess [~] Little [~] Spazz [~] Rosie [~] Sakura [~] Cocoa [~] Pylia
So many fish, so little sig room :)
Miko - forever kitten [~] Cain & Tyrael - twin cats [~] Sadie - RN Pitbull; Proud new mother!! 1-21-13
Gwen - Perfect Daughter!
i need all 8 of my betta's like those o.o
---
[CENTER] Cherry Pop, Gus Gus, Gaia
I wonder what an HM would look like owo
---
~Transformers Is My Twilight~
Portal Prime - HMDT
-.-Dreaming of Koi-colored DTs-.-

Betta: EVOLUTIOOOON *jumps out of tank*
Owner:
i wonder how a CT will look like XP
---
[CENTER] Cherry Pop, Gus Gus, Gaia
only i had money >-< i would love one of Cookie, Puddles, and Echo
---
[CENTER] Cherry Pop, Gus Gus, Gaia
Yea, after looking her up I realise I don't have the 20-25$ for the toy plus shipping :( If my sister still lived here I could have had her copy a pattern and make me one (she was into making felt stuffed toys)... Oh well.
---
"Education is the most powerful weapon which you can use to change the world." -N. Mandela
To my journal!
http://www.tropicalfishkeeping.com/j...ourami-592858/
How cute!
---
Torch - (Technically sister's) - Male HM multicolor
Zane - Male DBHM White/blue-green marble
Regina - Female Delta Purple/red grizzle multicolor
Holding a grudge is like swallowing poison and expecting the other person to die.
RIP Nightmare!