One free fish drawing
---
Uhh... trying to procrastinate for my finals and want to make some more samples of my art... so... anyone?
can you do Sylvia? she is on my avi :)
---
[CENTER] Cherry Pop, Gus Gus, Gaia
well that was quick :) sure, If i fail my finals I'll blame it on you ;)
Quote:
Originally Posted by
betta lover1507
View Post
can you do Sylvia? she is on my avi :)
Here you go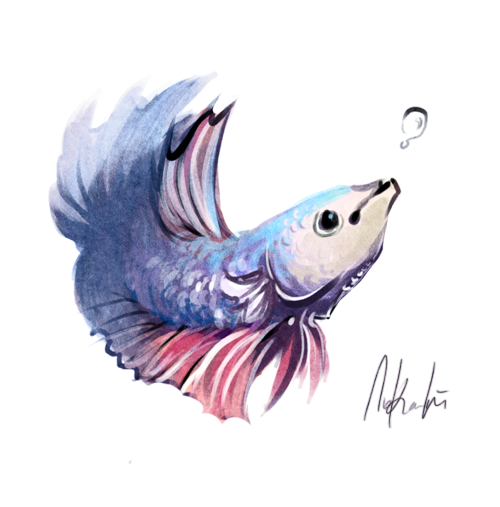 Quote:
Can you please do my male shadow?
Sure, I'm going to do some work first though :)
Quote:
Thanks! Your drawings are awesome!
Meanwhite you can tell me whether he's a half moon? and is he just black? any special attributes? sorry, your photo is a little blurry :P
That is a beautiful picture, aokashi. Thank you for sharing it!
---
Bettabettabetta [~] Corrin [~] Mega [~] Rinji [~] Red Robin [~] Jr. [~] Billy [~] Opti
Tidbit [~] Princess [~] Little [~] Spazz [~] Rosie [~] Sakura [~] Cocoa [~] Pylia
So many fish, so little sig room :)
Miko - forever kitten [~] Cain & Tyrael - twin cats [~] Sadie - RN Pitbull; Proud new mother!! 1-21-13
Gwen - Perfect Daughter!
oh can I be the cause of your failing final too??

This is Anderson, a free almost dead fish from walmart 3 wks ago.
---
1 Lovebird-Littlebird
2 Dogs- Frisbee (lost Frisbee 7/31/12 age 14
) Rose
3 African Greys-Max, Sammy, and Magic
4 Chinchillas- Freckles, Curly, Buddy, Baby
5 Bettas- LuckyBlue, LittleBlue, Nebula, Ember and Anderson
:)