Banned
Join Date: Aug 2012
Location: Hogwarts
Posts: 2,082
Oh I can't wait! I am next !!
Quote:
Can you take a picture of him?
Saphira101: I drew Tesla. I imagine he'll look like this when his tail grows back. I hope the pretty boy gets better real soon.
THANK YOU SO MUCH!!!!
He's so beautiful. I wish I could draw like you!!
Quote:
thanks.
Elsewhere:
oh my- thank you so much!
---
55 Gallon: Crowley: Melanoid Axolotl; Mischa: Melanoid Axolotl; Achlys: Albino Axolotl; Eddard Stark: Leucistic Axolotl
Furry Friends: Daisy and Holly: Dogs; Norman and August: Cats; Gilbert and Mordecai: Guinea Pigs
Came home to my silver koi dead this afternoon. I have no idea what happened. He was actively eating and swimming this morning. My brother said he was fine when he returned from school thirty minutes before I found him. Sigh...
BeautifulBetta123: I hope this is to your liking. I feel like it's sloppy. /: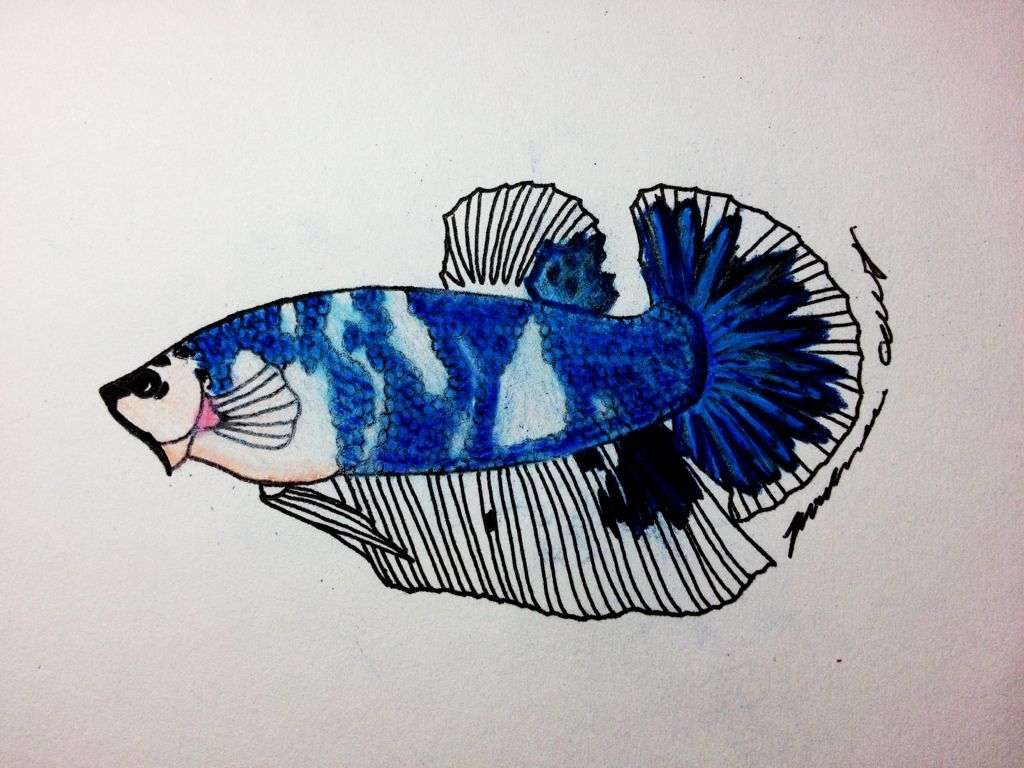 I'm sorry for your loss, Fenghuang.
---
IBC Member
Thanks, it's okay... I'm just a little bummed out. I have no idea what killed him. I had him for a really long time and he was perfectly healthy up until today.
Banned
Join Date: Aug 2012
Location: Hogwarts
Posts: 2,082
Sorry for your loss
I don't like my picture though....
I LOVE IT!!!!!!
You are SO talented!