First Betta Picture
---
This is my Betta Themis. I know it's pretty awful, but this is my first time ever drawing a Betta :P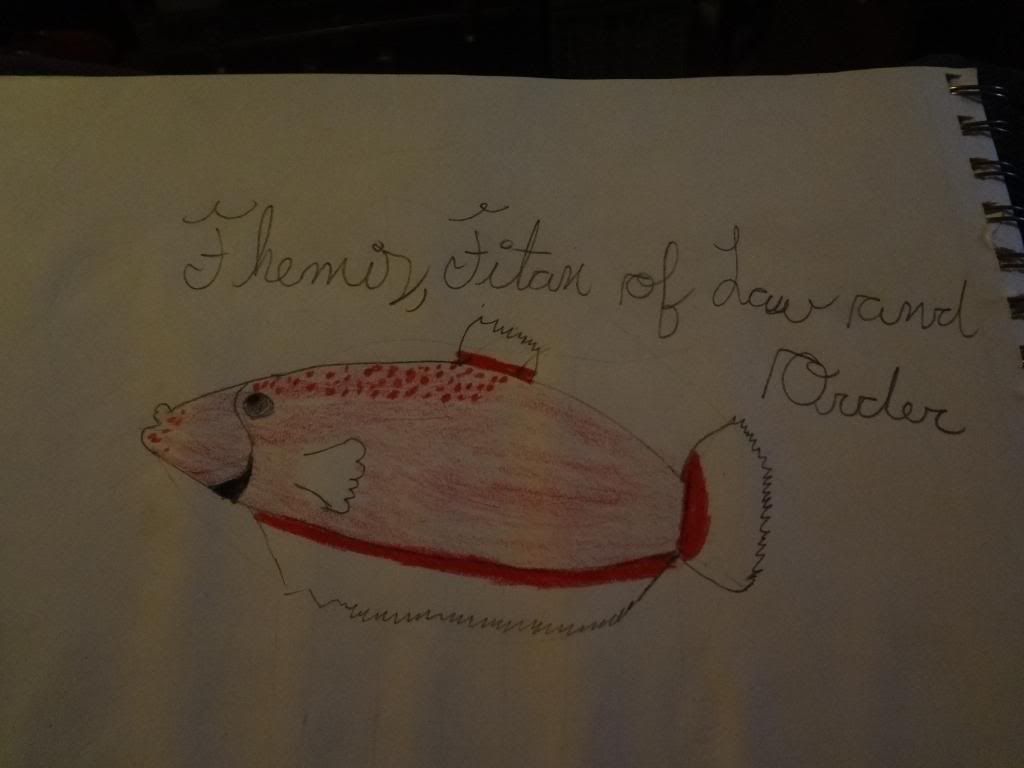 ---
55 Gallon: Crowley: Melanoid Axolotl; Mischa: Melanoid Axolotl; Achlys: Albino Axolotl; Eddard Stark: Leucistic Axolotl
Furry Friends: Daisy and Holly: Dogs; Norman and August: Cats; Gilbert and Mordecai: Guinea Pigs
Not bad for the first time! Super adorable!!
---
IBC Member
Gah, I knew something was missing! Frazzled brain :P I think I'm done drawing for a while, I just thought I'd see what people thought... I was babysitting and they wanted a "Fishy Pictu" so this is what I came up with XD

EDIT: Hit post too soon... Thank you both for the compliments and moral boosters XD
---
55 Gallon: Crowley: Melanoid Axolotl; Mischa: Melanoid Axolotl; Achlys: Albino Axolotl; Eddard Stark: Leucistic Axolotl
Furry Friends: Daisy and Holly: Dogs; Norman and August: Cats; Gilbert and Mordecai: Guinea Pigs
LOL. I love the drawing but you might want to make the fins a little bigger.
---
Avatar by:
www.captainmorwen.deviantart.com
---
Last edited by Perry the platypus; 02-13-2013 at

05:30 PM

.
Actually, the fins are kinda accurate size for her :P I don't have any pics of her in my albums, she's newish XD I've added in a ventral fin now XD
---
55 Gallon: Crowley: Melanoid Axolotl; Mischa: Melanoid Axolotl; Achlys: Albino Axolotl; Eddard Stark: Leucistic Axolotl
Furry Friends: Daisy and Holly: Dogs; Norman and August: Cats; Gilbert and Mordecai: Guinea Pigs