Procrastination...
---
...Is a wonderful thing! Popped onto this thread and did something I haven't done in about 5 years, lol! Picked up a pencil! You guys all got me inspired with your lovely art! So, without further adieu, here's my quick little sketch of my boy Alpha!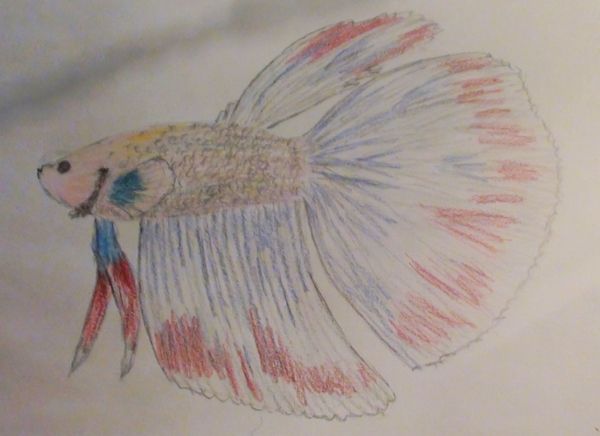 Based on this photo:
Thankee, thankee. I got a bit impatient when I added colour but I really didn't feel like shading, haha, so I chose colour instead.
That is just a quick sketch? It looks amazing!!! I can't even make something close to that good in 20 minutes!! :p
Member
Join Date: Dec 2012
Location: Yakima,Washington
Posts: 590
its gorgeous.
---
You're never to young to be to knowledgeable.
Aw, thanks guys! I'm way out of practice, but live subjects/realism was never really my thing. You guys are boosting my ego lmao
Quote:
Aw, thanks guys! I'm way out of practice, but live subjects/realism was never really my thing. You guys are boosting my ego lmao
For someone who's "thing" isn't realism, he looks realistic to me! LOL
---
IBC Member
Hint taken, Madmonahan, lol! I'll see what I can whip up for ya ;)