His butt doesn't leave that chair for long enough! lol
---
IBC Member
---
i gave it a attempt you can see it here
plush
, all i had was a old green skirt and white thread so i had to make it small but i gave it a try anyway
i'm going t give it another go when i can get some better stuff to make it out of
---

If I have drawn a picture for you, full size versions are available on my DA page
http://candyfloss-unicorn.deviantart.com/gallery/48603004
He turned out really well! Good job!
---
IBC Member
Thank You, he's the first plush i've ever done, i'm going to keep him in my handbag, i hope to make a slightly bigger one soon
---

If I have drawn a picture for you, full size versions are available on my DA page
http://candyfloss-unicorn.deviantart.com/gallery/48603004
---
Last edited by Indigo Betta; 03-15-2013 at

09:08 PM

.
Here's my first two plushies I'd ever made:
[IMG]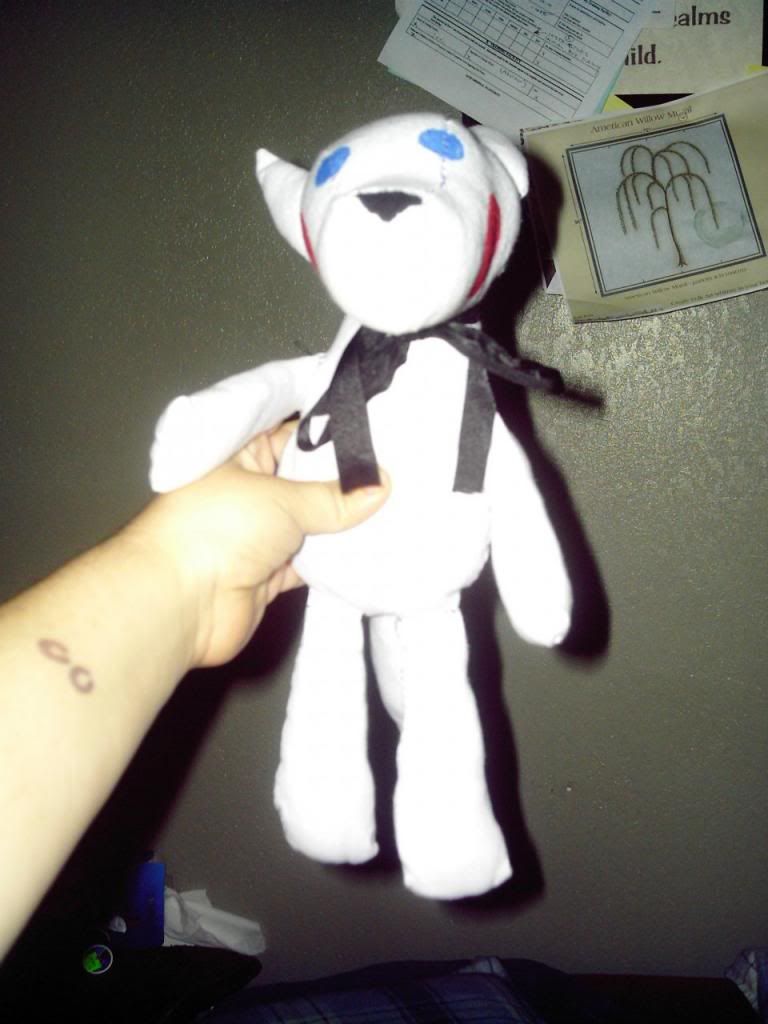 [/IMG]
---
IBC Member
Member
Join Date: Mar 2013
Location: Florida
Posts: 695
Just finished this one earlier today as a gift for Aemaki09
---
IBC Member
I'm amazed that he turned out, because most of the sewing I did in the dark! XD

I was watching "My Neighbor Totoro", and started "Spirited Away".
---
IBC Member