More clay stuff!
---
I was making some more bettas in jars, and my son wanted to help, so he made some seaweed, and I made a big fishy for him!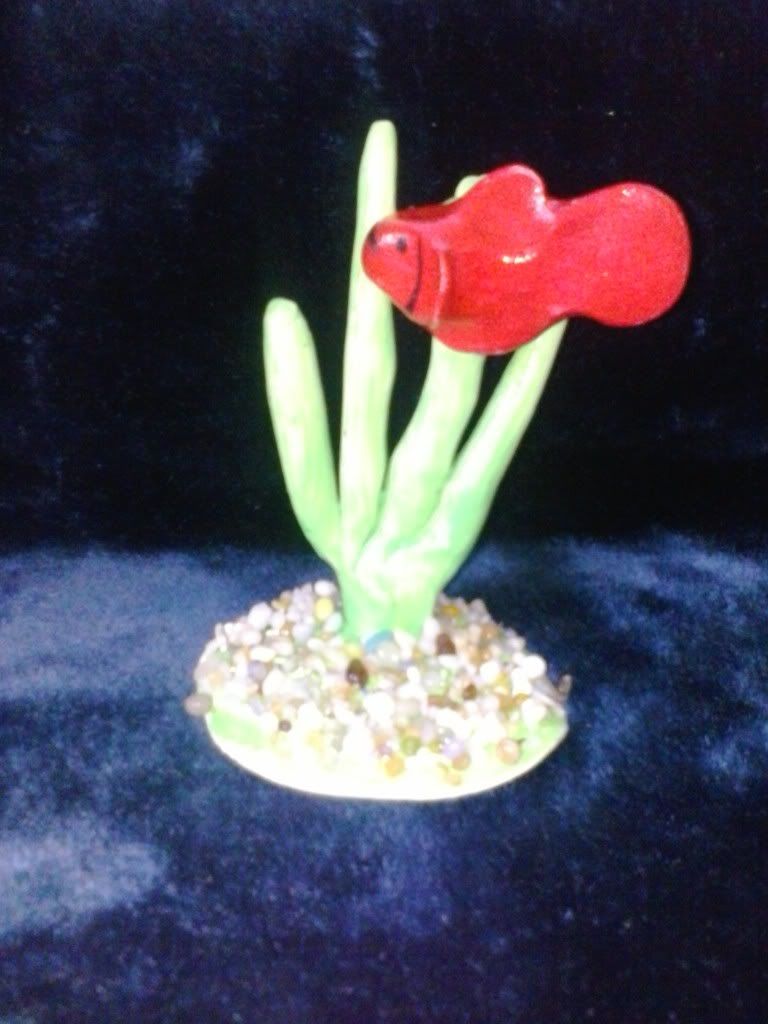 We made this betta in a jar for my fiance's parents.
I made a red one for my mom, and forgot to photograph it before we dropped it off at my mom's last night. lol
And these aren't bettas, but I'm pretty proud of them. I made froggy earrings!! <3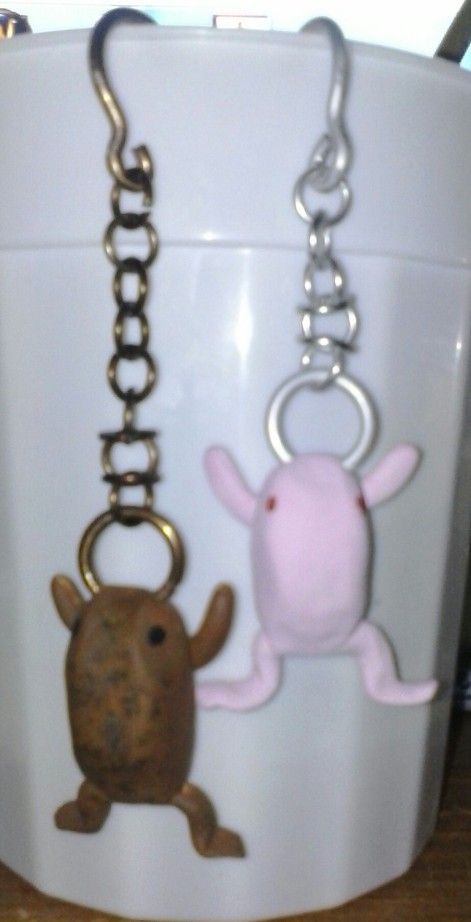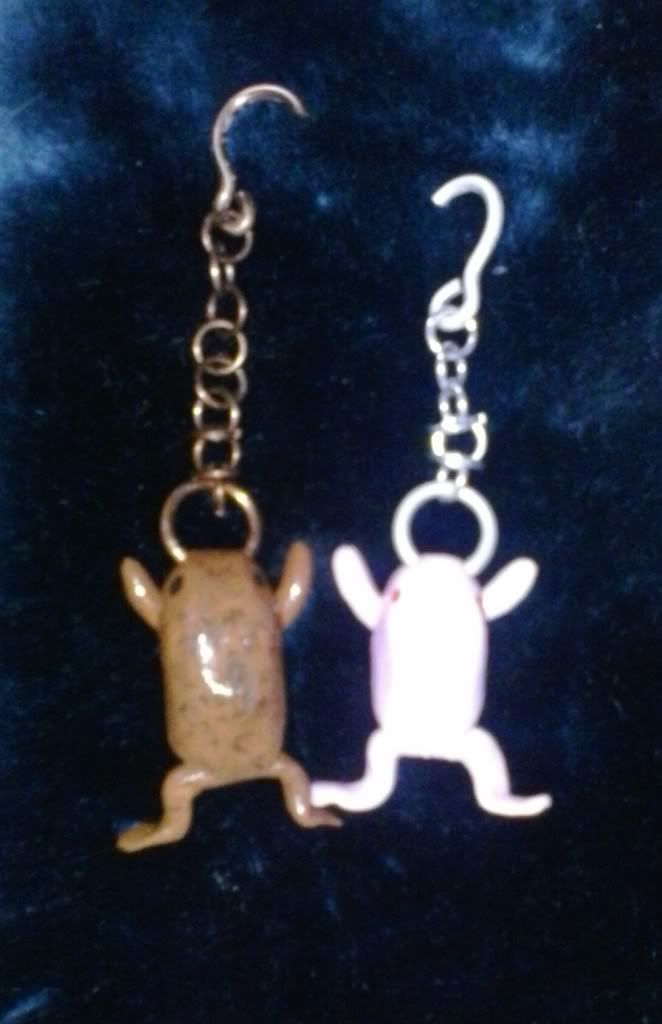 ---
IBC Member
Kool! This really makes me want to work with clay again. I have t since high school...
Member
Join Date: Feb 2013
Location: texas
Posts: 899
cool!!
---
GIVING AWAY PLANTS? REAL OR FAKE, I'LL TAKE THEM

3 males: Mardi (OHM) - Mason (HMPKCTEE) - Maddux (HMPK)
1 female: Mercedes (Undecided again) Maybe VT or Delta
sadly, I'm almost out of clay!! But I made these two today:
A test keychain for my fiance, his happens to be Jade, and we're wondering how well the clay will hold up to the abuse that keys take.
And a Freddie Keychain!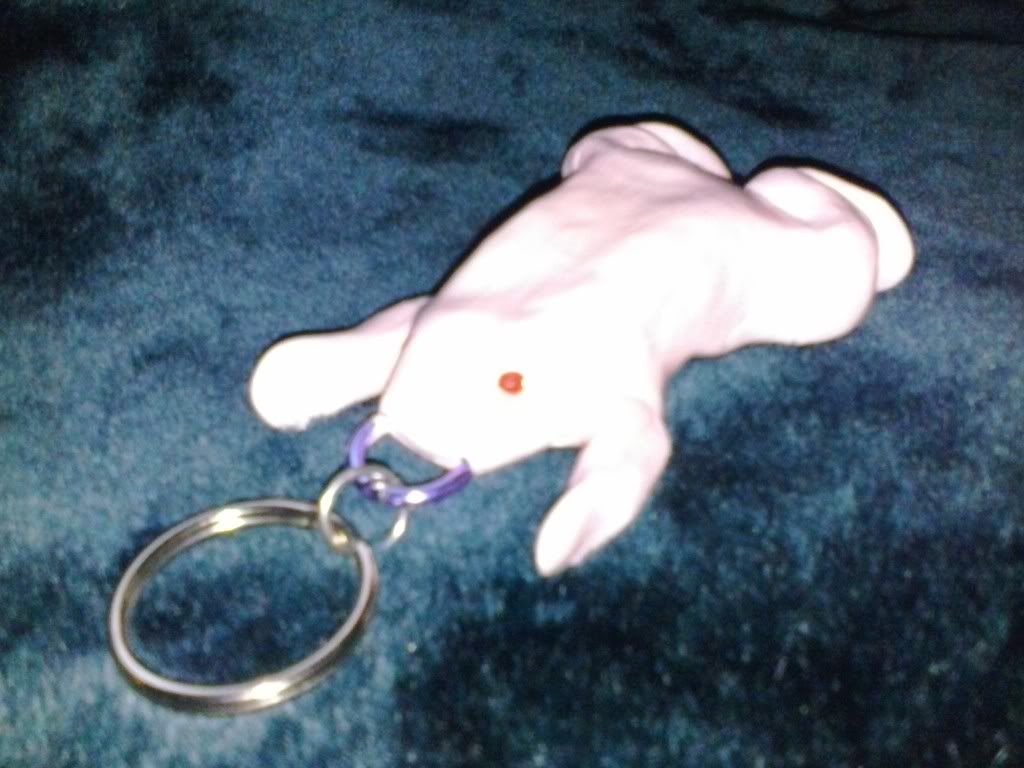 ---
IBC Member
Awesome!!! Hopefully you can get more clay soon.
---
"Do you wish me a good morning, or mean that it is a good morning whether I want it or not; or that you feel good this morning; or that it is a morning to be good on?"
- Gandalf,
The Hobbit
http://oakdenrp.forumotion.me
Mike just gave me his brand new pack! He loves me. ^_^
---
IBC Member
Similar Threads
Thread
Thread Starter
Forum
Replies
Last Post
Modelling clay!!

Skyewillow

Betta Art

23

03-08-2013

06:15 PM

Polymer clay?

MameJenny

Betta Chat

1

06-25-2012

05:56 PM